Disclosure of Material Connection: Some of the links in this post may be "affiliate links." This means if you click on the link and purchase an item, I will receive an affiliate commission. Disclosure in accordance with the Federal Trade Commission's 16 CFR, Part 255. This site is a participant in the Amazon Services LLC Associates Program, an affiliate advertising program designed to provide a means for sites to earn advertising fees by advertising and linking to Amazon.
Buying a gift online for someone can seem like a bit of a daunting task if you're not that familiar with the World Wide Web and if you don't buy things online regularly. However, it's a great way to get a gift as you can find some really unique things online at competitive prices. We've put 10 tips together to help you on your way.
Aim to have a rough idea of what you're looking for before you start
There are zillions of gift websites out there so it can be easy to get a little overwhelmed, and you could end up buying/spending more than you intended. Aim to have a slight rough idea of what you're after before you begin, or at least how much you'd like to spend.
Think outside the box
Shopping online will open you up to a world of different gift options, so don't be tempted to just look at the web versions of your favourite high street stores. Instead, think outside the box and check out sites like Virgin Experience Days where you can buy your loved one a once in a lifetime experience rather than an actual gift.
Opt for something they may not buy themselves
When buying gifts online, the same rules apply as if you weren't. This includes opting for frivolous options that the recipient is unlikely to indulge in for themselves. In other words, spoil them!
Keep your eyes peeled for offers and promotions
The internet is a great place to compare options and prices after a few clicks, which is much easier than traipsing round the stores. When you've chosen your gift, click around to see if you can get it cheaper anywhere or at least with better delivery options.
Check out new websites for something different
There are new sites all the time offering new and exciting products. New gift sites like www.zippi.co.uk are great as they're modern and have lots of great fresh ideas.
Ensure it's trustworthy when it comes to looking after your details
Sharing your personal details online can be off-putting, so ensure they are reputable in that they have things in place to look after your details (particularly your financial ones). Paying through PayPal.co.uk is always a good idea where possible, too.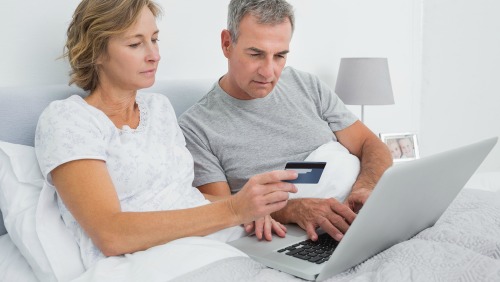 Give yourself plenty of time for delivery
There's nothing worse than a late gift, especially when you think you've been organised. Check the website's delivery times and opt for express delivery options if you've left it late to be sure it'll get there on time.
Check out the returns policy
You can't get things right every time, and if you change something in a store, it can feel much easier than doing it online. However, many sites are making it easier to return things to them, so check out the site's policy when it comes to refunds.
Remember you can get other birthday stuff online too
It's not all about gifts these days; you can even order things like flowers, balloons and birthday banners online too which is really useful.
      10. Don't forget the extras like cards and wrapping
Shopping online can sometimes mean you'll forget the little things like cards and wrapping paper, so make sure you make a note not to forget them. Some sites even offer gift wrapping services when you order so that can be a good option.