Disclosure of Material Connection: Some of the links in this post may be "affiliate links." This means if you click on the link and purchase an item, I will receive an affiliate commission. Disclosure in accordance with the Federal Trade Commission's 16 CFR, Part 255. This site is a participant in the Amazon Services LLC Associates Program, an affiliate advertising program designed to provide a means for sites to earn advertising fees by advertising and linking to Amazon.
Almost everyone has a Christmas tree and decorates it according to their own personality and passions.
Finding the perfect ornaments can be easier said than done with so many ornaments on the market to sift through. Some are wonderful, while others are not so perfect. To make it easier, here are 20 amazing ornaments to trim your tree and make it something special.
1. Crystal Snowflake
These Swarovski crystal snowflakes are super sparkly which will reflect the lights in your tree. Not only is that fabulous, but these are collectible with a new design released every year. These would work in almost any style tree, except maybe a beach theme.
2. Red Ball Ornaments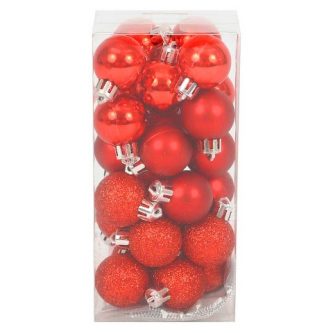 These are pretty generic ornaments, but they are definitely a necessity to tie together the whole tree. I have these is purple, and my tree is bangin'.
3. Game of Thrones Disk Ornaments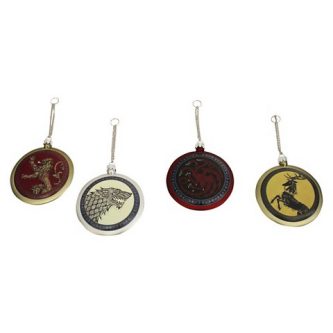 There are a lot of people out there obsessed with Game of Thrones. I know some of these people and they would be completely in love with these. It doesn't hurt that the colors would match a tree decorated in traditional Christmas colors.
4. Shell Ornaments

If you have a strong dislike for winter, decorating your tree with real sea shells might cheer you up a bit. Pair these with some burlap, blue ornaments, and lighthouses and your tree will be just as ready as you are for a tropical vacation.
5. Nutcrackers

If you aren't terrified of them, nutcrackers are great for a classic Christmas tree.
6. Rudolph and Friends
Rudolph is my all-time favorite Christmas movie. These are perfect for everyone who doesn't think it is Christmas without Rudolph.
7. Glass Pinecone Ornaments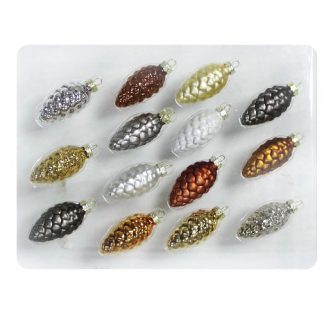 These are both classy and rustic- perfect for either a classic or rustic Christmas tree. Also, bugs won't crawl out of these like real pinecones.
8. Wolf Snow Globe Ornament

Wolves are so majestic. This is perfect for anyone who loves snow globes, wolves, or both. I don't recommend shaking the tree to make it snow.
9. Porcelain Santa Clause Ornament

So many Santa ornaments are tacky, childish, or both. This one, however, is classy and sure to match most tree color schemes. Just don't drop it.
10. Glass Angels

Simple yet beautiful, these angels will watch over you and your presents this Christmas.
11. Soccer Snowman

Cute and wintry for the soccer fan in your household. This snowman won't melt either.
12. Baby Jesus
Nothing is more Christmas than baby Jesus- it is his birthday after all!
13. Baby's First Christmas
Every baby needs a baby's first Christmas ornament. It will be a conversation piece if you don't have kids.
14. Woodland Animals

These are so cute and would be great for an animal lover tree or a rustic tree.
15. Felt Ornaments

These won't break when you drop them, except if the dog eats it.
16. Wine Cork Grape Ornaments

These wine cork grape ornaments are adorable. They are perfect for wine lover everywhere.
17. Disney Princess Ornament Set

Your tree will be absolutely magical with this set of all of your favorite Disney princesses.
18. Who Ornament Set

This is for your science fiction, time traveling, and Dr. Who loving friend. Anyone who watches the show needs this on their tree so it can be out of this world.
19. Beer in a Tree

"One the first day of Christmas, my true love gave to me beer in a tree." Buy this so he will stop putting empty beer cans in the freaking tree.
20. Santa Hat Footballs

These should probably stay on the man-cave Christmas tree.