Disclosure of Material Connection: Some of the links in this post may be "affiliate links." This means if you click on the link and purchase an item, I will receive an affiliate commission, which keeps the lights on and the tax collector paid. Many thanks for your support! Disclosure in accordance with the Federal Trade Commission's 16 CFR, Part 255.
If they haven't grown up it's probably too late for them now. Who am I kidding, this anime is mature, timeless, and fantastic. Maybe I'm biased but who cares, these Dragon Ball Z gifts are super… saiyan. I'll see myself out…
For the anime fan in your life, here's 20 amazing Dragon Ball Z gift ideas!
All 7 Dragon Balls
These won't really summon a wish granting dragon but they might summon the envy of Dragon Ball fans. They display wonderfully and are just plain cool to have in your house.
Their Very Own Scouter
Checking someone's power level has never been easier! Well, actually, this won't really do anything but make you look REALLY cool while you wear it. Cosplay with it on or wear it around, I'm not judging.
Goku Uniform Hoodie
It may not be socially acceptable (yet) to wear cosplay in public but no one said anything about costume-like hoodies. This one has the Kame (turtle) symbol, which is the same one anyone who trains under Master Roshi wears.
Goku Decal
Buy them a gift that tells the world "I love Dragon Ball". They don't even need to have a car – stick this sucker to laptops, fridges, or any smooth, flat surface.
Saiyan Space Pod
This model kit lets your gift recipient assemble their very own Vegeta and Space Pod set. Once completed this plastic statue will look fantastic on display in any collector's home.
Capsule Corp Patch
Fans will recognize this logo immediately. Capsule Corp. Is featured heavily in the series. After opening up their new patch all they have to do is iron it on to a favourite hat or jacket and presto!
Heat Reactive Mug
Go Super Saiyan by filling this head reactive mug up with a favourite hot beverage. There's two options: Goku and Vegeta so you can get their favourite character. Perfect for those late night anime marathons or early mornings after.
Baby Gi
It's never too early to get them started in the Dragon Ball Z fandom. Any toddler who gets this gift will definitely be the coolest in my books.
Funko Pop Figures
Enhance or start of their Funko Pop collection with some of their Dragon Ball Z figures. These guys have a cuter design than most of the mainstream collectibles and are prices a bit more reasonably. Perfect for someone who has everything!
Trunk's Baby Hat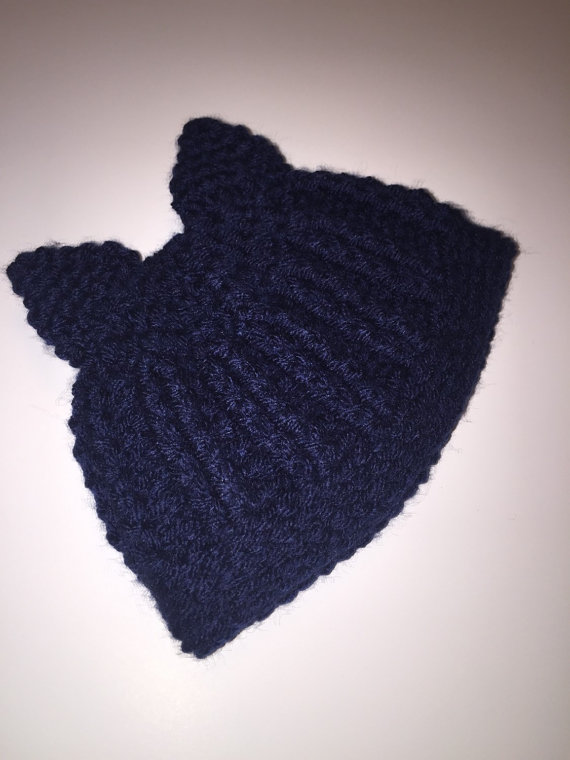 Probably the most obscure reference on this list but any fan with a baby has at some point thought: I wish I had Trunk's hat for them. Give this to your SO as a strong hint for your next family cosplay or to a friend who's baby needs to snuggle up under obscure references.
Sleeping Goku Decorative Pillow
OK internet sticklers, you're right: that's technically Goku from Dragon Ball, not Z. But it's cute so it gets a pass! There's some other styles to choose from, too.
Infinity Scraf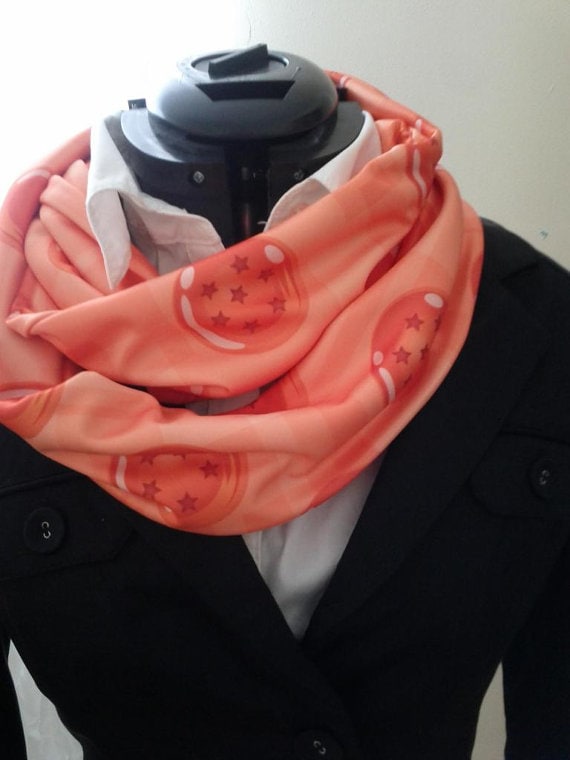 This scarf says to the world: I love anime and fashion. Cute and nerdy, the perfect combo!
My Power Level is Over 9000 Keychain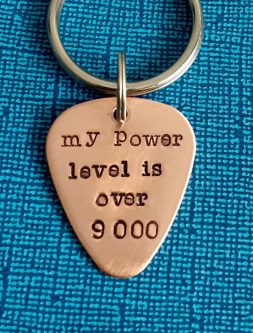 More subtle than traditional licensed products, this keychain plays on Vegeta's infamous line. Plus they'll think of you every time they unlock their door.
Kame Replica Hat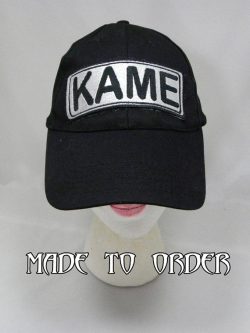 This is a reproduction of the one that Krillen wears in the manga. They could wear it with a cosplay or as a regular, awesome hat.
Shenron Figure
Your gift recipient will not be disappointed with this one! It has Shenron, the dragon guardian of earth, and all 7 Dragon Balls used to summon him.
Vegeta Workout Shirt
Designed as a jogging or exercise compression shirt this will definitely inspire them to work out and get in shape. Designed to mimic Vegeta's costume from when he was training to surpass Goku.
Dragon Ball Z Xenoverse 2
This game is perfect for gamers and Dragon Ball Z fans alike. Players create their own custom fighter and pull styles and techniques from the show to use in battle. It's not just playing a Dragon Ball Z game – it's actually putting yourself into that world.
Birthday Cake Topper
What better gift than an entire cake! Don't foget to decorate with these adorable accessories which feature 7 Dragon Balls, Goku, Vegeta, Buu, and Piccolo.
Goku and Shenron
This print features gorgeous art of Goku and Shenron (Shenlong in the manga). Something like this would make a wonderful wedding or housewarming gift.
Apple Decal
Is Goku charging his spirit bomb? Sort of…
Bonus: Dragon Ball Z Engagement Ring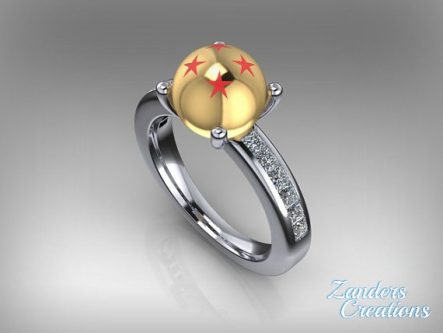 If the Dragon Ball Z lover you're shopping for is also your lover, this ring could be the most perfect proposal of all time. Hopefully they grant your wish!
Now I have some shopping to do. If you're reading this list because you like Dragon Ball Z I'm going to give you permission to treat yourself right now. Go on.
FREE Gift Planner
Plan your gift giving, record good ideas when you have them and figure out your budget, all in our easy to use Planner