Disclosure of Material Connection: Some of the links in this post may be "affiliate links." This means if you click on the link and purchase an item, I will receive an affiliate commission. Disclosure in accordance with the Federal Trade Commission's 16 CFR, Part 255. This site is a participant in the Amazon Services LLC Associates Program, an affiliate advertising program designed to provide a means for sites to earn advertising fees by advertising and linking to Amazon.
Oh, the Aries man. Confident, optimistic, determined, and courageous. He is a born leader with a strong competitive nature.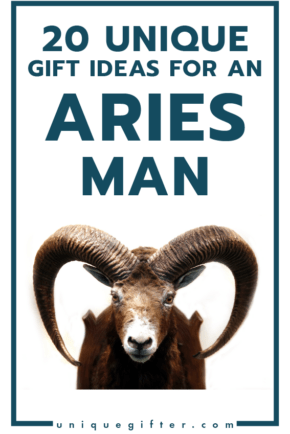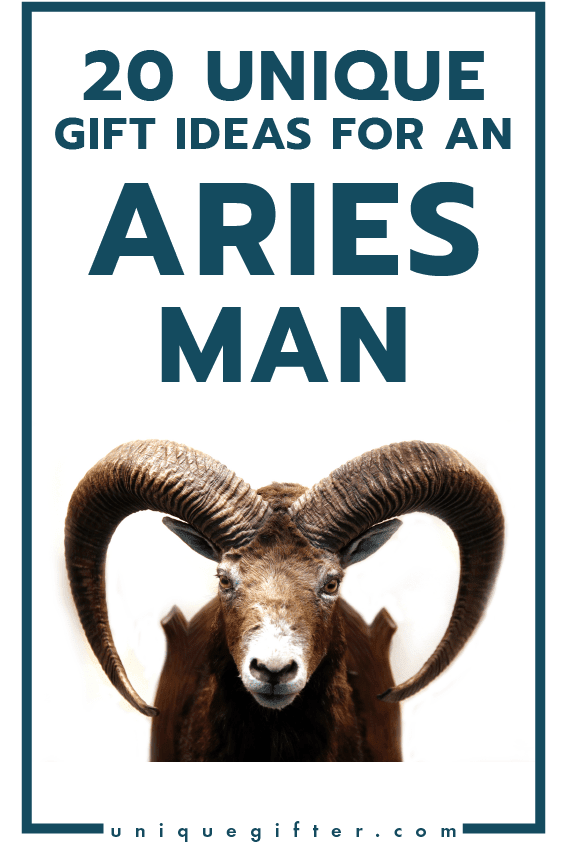 What on earth will you gift your husband the Aries? (or boyfriend or brother!)
Here are 20 gift ideas for an Aries man, using his zodiac sign to get insights into his personality, whether he's "into horoscopes" or not!
Gift Ideas for an Aries Man
"Boldly Go" Thermal Bottle
Remind him of his sense of adventure with these great thermal bottles.
Aries T-Shirt
Give him the gift of Aries pride with this T-Shirt.
Aries Flask
Drink up with this Aries flask.
Men's Hematite Bracelet
Known for healing and protecting, this hematite bracelet is also a great men's fashion statement.
Popcorn Maker
Popcorn is delicious. After a long day, help him unwind with a movie and some great popcorn.
Popcorn Seasoning Sampler
Add some seasoning to that popcorn with this sampler kit.
"What About Bob?" DVD
This comedic classic will definitely put a smile on his face.
Evolution Kite T-Shirt
Spring is perfect for kite flying. This spring tee is awesome.
Leather Journal
With this journal, he can put his story into words and his courage on paper.
Baseball Bat Patent Print
Spring is baseball season. Help him get ready with this patent print that can go in any room of the house.
DIY Bluetooth Speaker Kit
Give his handiness a test-run with this DIY Bluetooth speaker kit.
61* DVD
A DVD all about determination, strength, and baseball.
"The Sports Gene" Book
This book is all about athleticism and physical fitness.
Oversized Golf Umbrella
The saying "April showers bring May flowers" rings true very often. With this oversized golf umbrella, him and anyone he travels with is safe from anything falling from the sky.
Koffee Kult Medium Roast Coffee
This coffee is absolutely delicious, and also happens to make the perfect gift.
Changing Constellation Mug
This mug changes with liquid in it. So cool!
Men's Pajama Pants
Pajama bottoms – the ultimate loungewear.
Waterproof Sports Watch
Perfect for any sport or adventure he goes on.
Loose Leaf White Tea Sampler
White tea has just enough caffeine to get someone going without all of the jitters that come with coffee.
Nintendo 64
This game console made history when it was released in the early 1990's. Now he can relive all of those old memories and challenge his friends to a gaming competition.
Those were 20 gift ideas for an Aries man. What was your favorite idea? Tell us in the comments below and be sure to let us know if you get any of these! We are @ugifter on Twitter and @uniquegifter on Instagram.