Disclosure of Material Connection: Some of the links in this post may be "affiliate links." This means if you click on the link and purchase an item, I will receive an affiliate commission, which keeps the lights on and the tax collector paid. Many thanks for your support! Disclosure in accordance with the Federal Trade Commission's 16 CFR, Part 255.
Virgo is the 6th zodiac sign – August 22nd to September 22nd.
Impress the Virgo man in your life by finding something themed to his star sign or personality, so that you pick out the perfect birthday present (or Christmas present, or anniversary present, or happy Tuesday present!).
His birthday is coming up and your friend/boyfriend/husband/dude in your life needs a gift… but what?
Does he know his astrological sign? Doesn't matter! Use his zodiac to pick out something he'll love.
Gift Ideas for a Virgo Man
Virgo Men's Shirt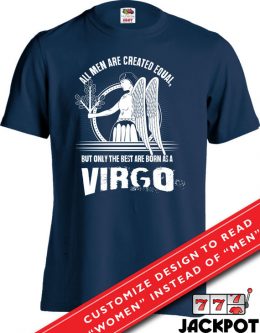 Your Virgo man can show his pride with this t-shirt. All men are created equal but only the best are born Virgo, after all.
Get Lost Print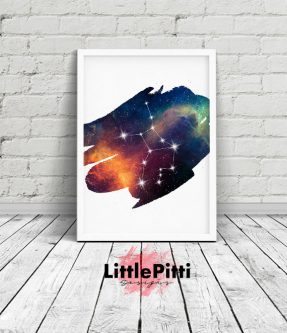 Virgos like to be left alone and this art print captures that perfectly. It has the Virgo constellation and the words "get lost" to really show visitors how your male Virgo friend feels.
Baseball Cap
Let him sport a little Virgo fashion with this cap featuring the Virgo zodiac symbol. Cool.
Beer Sleeve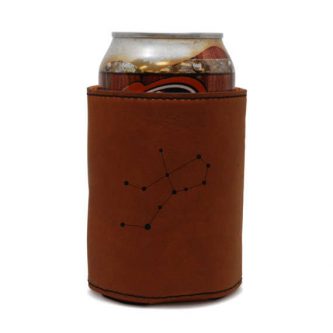 He can keep his beer all cozy in this beer sleeve featuring the Virgo constellation.
Virgo Tea
Tea lovers will enjoy this Sencha green tea, and Virgos will love that it suits their astrological sign.
Mercury Poster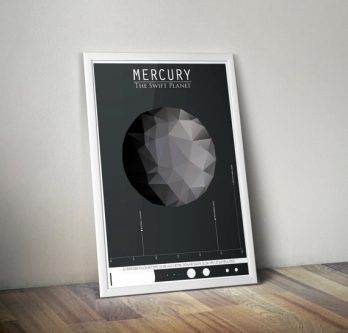 Mercury is the planet associated with Virgo and this low polygon version of the planet is sure to pique their interest.
What If Book
Give the analytical, bookwormish virgo this delightful read he's sure to love. This book has answers to questions he probably didn't even know he had.
Cleaning Drill
Virgos are practical but that doesn't mean Virgo men like to clean very much. This scrubber attaches to any cordless drill so cleaning is easier.
Planner
Get your Virgo man a nice, masculine planner so he can make sure his life is (even more) orderly.
Obsessive Chef Cutting Board
Play into his Virgo perfectionism with this highly accurate cutting board. Now all of his food can be cut perfectly!
It's Going to be OK
This little notepad has two benefits: Fill it out for your Virgo man's anxiety or let him use it to help with those cold Virgo traits.
Portable Vacuum
Virgos like things clean, even men. Get him a portable vacuum so he can use it in those hard to clean places like the car.
Duffle Bag
If the Virgo guys in your life like to travel or hit the gym they're going to love this practical gift idea.
Trivial Pursuit
Virgos love to show off how intelligent they are so get that Virgo man a copy of Trivial Pursuit and put his mind to the test – just make sure to join his team.
DIY Manual
A Virgo man likes order but he might not always know how to get there. Help him get there with this ridiculously thorough guide to DIYing everything.
Magnetic Wristband
If he likes doing any kind of handy work he's going to love this wristband. It's magnetic so you can just stick the screws and nails right to it to remain hands-free.
Complete Car Cleaning Kit
If he's a Virgo chances are he wants to keep his car neat and tidy. This complete cleaning kit has everything he needs to make sure it sparkles and shines!
Glow in the Dark Pillow
Featuring the Virgo constellation, this glow in the dark pillow has a masculine charm that your Virgo man is sure to love.
Perfectionist Book
If he's a bit of a perfectionist or suffering from low self esteem this kind of book can be really motivating. Make sure it's something that won't offend him, though.
RFID Blocking Wallet
This wallet is not only practical to store all of his money and cards but it also blocks RFID readers to prevent theft.
Whatever you pick out of these gift ideas for a Virgo man, just make sure it comes from the heart. He'll appreciate it.
FREE Gift Planner
Plan your gift giving, record good ideas when you have them and figure out your budget, all in our easy to use Planner