Disclosure of Material Connection: Some of the links in this post may be "affiliate links." This means if you click on the link and purchase an item, I will receive an affiliate commission, which keeps the lights on and the tax collector paid. Many thanks for your support! Disclosure in accordance with the Federal Trade Commission's 16 CFR, Part 255.
Didn't you watch the Lego Movie? It's not just for kids. Whether the Lego lover in your life is all President Business with their collection or a little bit more Wildstyle, you can be sure these gift ideas will "click".
Build on Brick Mug
There's no better way to drink your morning cup of coffee (or 5th at work…) than while carefully securing Lego bricks to the sides.
Lego Posters Set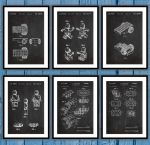 This set of 6 posters are laid out like blueprints. It's a more adult take on Lego art.
Brick Ice Cube Tray
Novelty ice cube trays are always in style. These guys can also be used as a mold for chocolates and candy, too.
Four Blocks Shirt
This shirt has a simple Lego brick design in 4 different colours. The vintage, washed out tone gives it a more mature look.
Unikitty Hooded Towel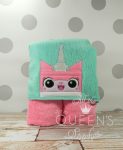 Hooded towels are not just for kids and this one is an adult size. That means it's for adults, ok?
Lego Tie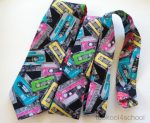 Perfect for those super important brick building engagement or simply wearing to work. Chances are everyone knows they're a Lego fan already so this won't really be a surprise.
Lego Sets Collector's Guide
If they're a Lego collector, or even just an enthusiast that likes to see Lego's history, this book is perfect. It features over 2000 of the most collectible sets on the market.
Lego Candy
You're never too old for candy – especially the kind that you can snap together and build delicious structures with.
Lego Bowtie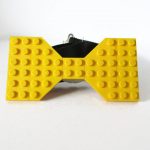 Sometimes you get invited to places that require you to dress up very nice. Bowties are cool. Lego bowties are cooler.
Stud Earrings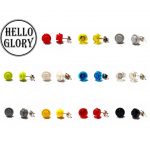 These "stud" earrings are a little different than you'd expect. They come in a variety of colours and featured Lego studs on the end.
EverBlock Set
These giant modular building blocks fit together just like Lego. The only difference is they're a foot long and can be used to create real world structures like desks or section off rooms.
Lego Dimensions Game
This game takes players through a huge variety of worlds. You have to build the portal to travel between them and some of the items you bring into the game. Adults will love it but it's also a great family experience.
Lego Memory Stick
This USB stick is perfect for holding backups of all their Lego manuals or something less important. It comes in a variety of colours and memory sizes.
Lego Lightsaber Keychain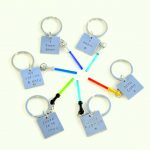 These keychains have a Lego Star Wars Light Saber attached to them. Personalized hand stamped messages make it more special.
Lego Pencils
If you have to write something down, why not make it with a Lego pencil. These have a topper where you can attach your favourite minifigure.
Minifigure Display Case
Now they will have a secure and fashionable way to display all their special or collectible minifigures.
Lego Wallet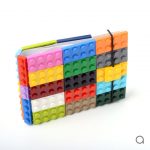 One of those ironic gifts because they probably don't have any money to put inside after spending it all on Lego. Maybe it can hold their VIP card.
Lego Hat
The hat that they can style again and again!
The Lego Architect Book
Learn about a variety of architecture all through Lego. There's inspiration and even instructions for 12 different structures inside.
Lego Architecture Studio Set
This Lego set is unique in that it can be used to build multiple structures. It includes sorting trays and a book of inspiration, or they can create their own fantastic Lego architecture.
And Don't Forget The Wrapping Paper!
The Lego loving adult in your life is definitely going to love you after getting one of these gifts. Then again, you could always get them more Lego…
FREE Gift Planner
Plan your gift giving, record good ideas when you have them and figure out your budget, all in our easy to use Planner