Disclosure of Material Connection: Some of the links in this post may be "affiliate links." This means if you click on the link and purchase an item, I will receive an affiliate commission. Disclosure in accordance with the Federal Trade Commission's 16 CFR, Part 255. This site is a participant in the Amazon Services LLC Associates Program, an affiliate advertising program designed to provide a means for sites to earn advertising fees by advertising and linking to Amazon.
Sometimes you just can't find the right gift for someone, even when you know exactly what they like. Maybe everything's just out of stock, so you're running low on choices. Or maybe, you've found gifts, but none of them get a perfect score. Gardening isn't really a hobby that screams 'cute', but these twenty gardening gifts do just that!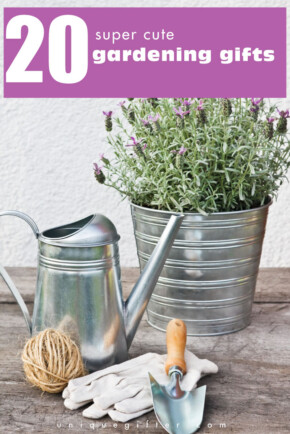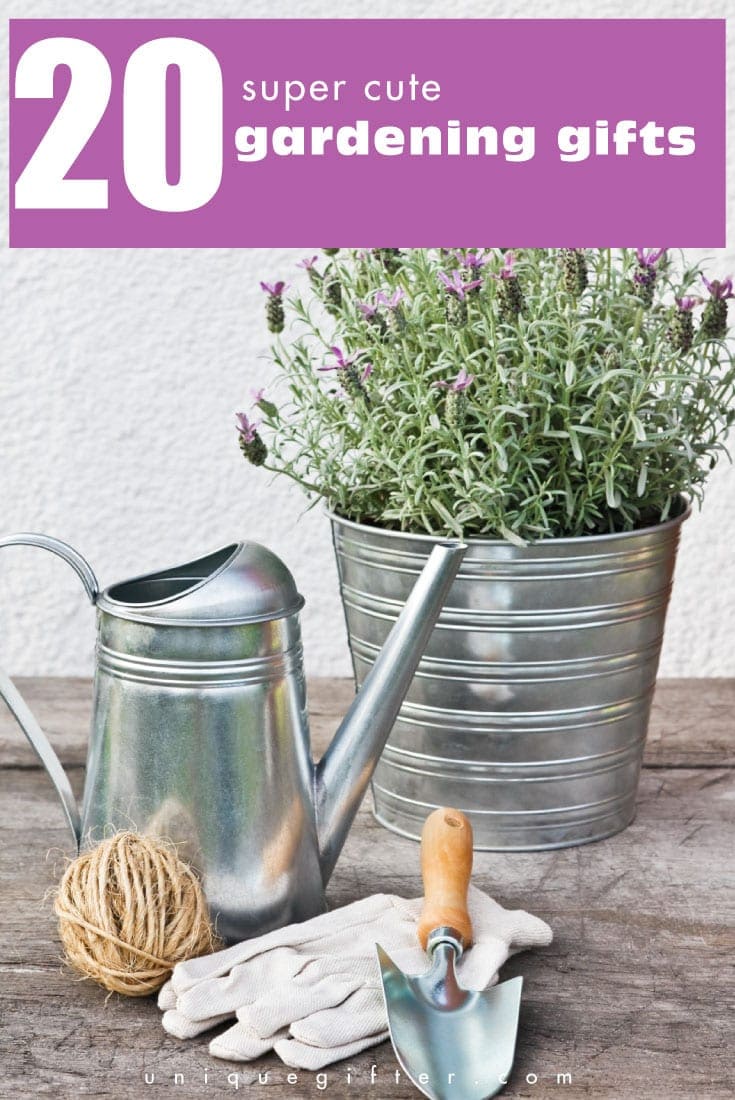 Miniature Garden and Terrarium Hedgehog

– This little guy is an adorable hedgehog you can hang off on your flower pots and vases. If cats can look cute while hanging off things, why not hedgehogs?
Bella Butterfly Gardening Gloves

– These colorful, child-sized gardening gloves are both cute and perfect for any budding young gardener out there.
Little Garden Tools 9

-piece Gardening Set – While not nearly as practical as actual gardening gloves, this set of colorful gardening toys would be great for younger gardener not quite ready for the real thing. Besides, who couldn't love that little elephant watering can?
Cute Stainless Steel Garden Shovel and Three-Prong Rake

– Not only does the shovel come embossed with inch measurements so you can be even more practical, but the variety of designs can be admired when you're not working in the garden!
Solid Cotton Bucket Hat with Big Fold-up Brim

– A 100% cotton wide brim hat that'll help you keep cool in the sun and dry in the rain while feeling nice and looking good.
Micro Landscape Bonsai Gardening Accessories, Mini Mushrooms

– These tiny mushrooms are the perfect adorable gift for anyone with an interest in bonsai gardening.
Micro Landscape Bonsai Gardening Accessories, Giraffe

– If you're more into adorably tiny animals, you might like these itty-bitty giraffes, then. You can find other cute and small animals for a bonsai garden as well!
Women's Warm Snow/Rain Booties

– Not only do these women's shoes look good, but you can use them anywhere, and not just on those rainy garden days!
Round Fatty Squirrel

– If you're looking for a cute yet funny gift related to gardening, look no further! No garden gnome could be funnier then a statue of a ridiculously fat squirrel!
Seven Pocket Vertical Garden Planter

– For those more interested in an indoor garden, or for those without the space/land, this vertical garden planter will definitely be practical and add some color to the home.
Cute Flower Toilet Brush

– It might not be suited for the garden, but this cute design can add some flower-flair to any bathroom, while still being useful.
Twelve Designer Root Pouch Grow Bags

– Perfect for any urban garden, these pouches not only look super cute, but promote plant growth and more!
Blue Flower Earrings

– These delightful flower earrings can show your love of gardening even outside the garden!
Aquarium Simulation Boat miniature Garden Decor

– A cute little boat to decorate your garden's plants with.
Two Peas in a Pod Rubber Stamp

– Both funny and heartwarmingly cute, this rubber stamp will surely get a laugh from anyone, not just gardeners!
Cute Green Metal Indoor Watering Can

– What kind of gardening present is more basic than a watering can? Not much, so you can't go wrong with a cute watering can for someone's indoor garden.
Gold Butterfly Pendant

– Butterflies may not be common to every garden, but they're pretty familiar. Show off some with this beautiful necklace!
Creatively Cute Earthenware Planter

– What could be better than furnishing your home or garden with beautiful flowers and plants? Why, if they were in planters as cute as this!
Vibrant and Colorful Rooster Flower Pot

– Add some extra color to your garden with this strangely cute metal flower pot.
Cute Ladybug-Shaped Moisture Meter

– Maybe you really wanna be sure you're not overwatering your plants. That's why you need this cute lil' guy, who can you tell you just how much water is in his little ladybug tummy!