Disclosure of Material Connection: Some of the links in this post may be "affiliate links." This means if you click on the link and purchase an item, I will receive an affiliate commission. Disclosure in accordance with the Federal Trade Commission's 16 CFR, Part 255. This site is a participant in the Amazon Services LLC Associates Program, an affiliate advertising program designed to provide a means for sites to earn advertising fees by advertising and linking to Amazon.
Being a first time parent is an exciting and overwhelming experience. There is a lot of preparation, and even more unknowns. And a lot of cute baby gear. If the first time mom on your gift list is anything like I was, her baby registry probably reflects that. Between big ticket items, and adorable aww-inducing stuff, what's often missing are the smaller essentials, the practical baby shower gifts. Often, it's hard to even know what these are until you've had a baby, and experienced the whole messy, loud, and wild roller coaster of those first few months.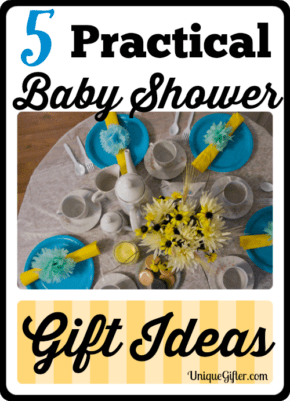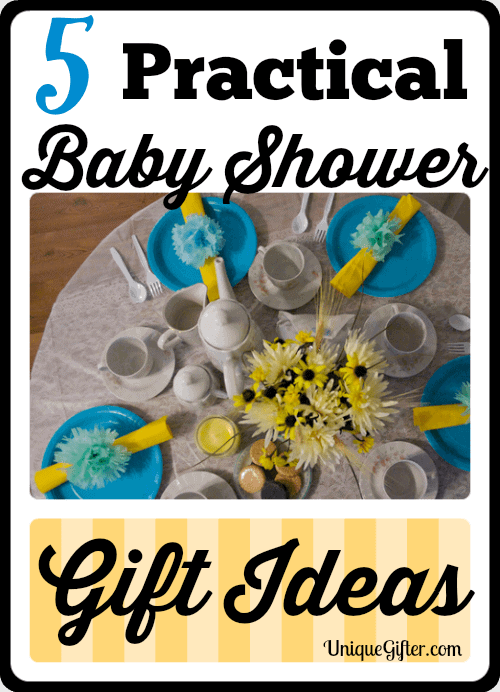 To make their life post-baby a little bit easier, here are some suggestions for practical baby shower gifts for a first time mom.

Sleep Halo Sack

Swaddling takes the hard work – and tears – out of baby's bed- or nap-time. First time parents may think they're up to the task of swaddling a squirmy baby into any old cloth, but the reality is slightly different at 3 o'clock in the morning. The Sleep Halo sack
makes it infinitely easier. I have tried other brands of swaddlers, and this was the one that stood up the best against my kids' determined efforts to break free. It's made out of a soft but sturdy fleece-like material, and the flaps are big enough to contain the wiggliest of babies.
Aden & Anais Large Swaddling Cloths

Despite their name, these Aden + Anais swaddle cloths
are not just for swaddling; you can use them as light receiving blankets (good enough for little Prince George, apparently), burping cloths, breastfeeding covers, and stroller covers. I would personally recommend the bamboo version over the cotton muslin, as it is a bit softer and more pliable (especially useful if you plan on using them for swaddling).
NoseFrida and Saline Solution

No parent likes to think about it, but it's inevitable that baby will eventually have his or her first cold. Having a good nose pump and saline solution on hand is a great help. The doctor-developed Nosefrida
, also called the Snotsucker, sounds revolting but is particularly effective. Saline solution is a life-saver, not only during colds, but also in dry climates.
White Noise Machine

Some babies take to sleeping right off the bat; others need a little bit of help. Along with swaddling, white noise can be a great tool in helping soothe and put babies to sleep. A white noise machine
is a convenient tool in the arsenal, and easier on the parents' nerves than, say, running the vacuum cleaner at all hours of the day. [Just make sure not to put the machine too close to baby's head and ensure that the noise level is not too high. Recent studies suggest that misuse can have harmful side-effects for baby hearing.]
Sophie the Giraffe


Sophie, the cute rubber giraffe
, may seem like one of those adorable-but-not-particularly-useful gifts … until you realize that it's one of the best teething toys around. Made in the French Alps with natural rubber and paint, Sophie has been around (and getting chewed on) for over 40 years. There is a teething ring version as well, though my kids preferred the original. And it has served us well beyond the teething days; babies go through a months-long phase of wanting to chew on everything and anything, and Sophie makes for a great (and safe) companion.
[
Photo
– Creative Commons Attribution – zAppledot]