Disclosure of Material Connection: Some of the links in this post may be "affiliate links." This means if you click on the link and purchase an item, I will receive an affiliate commission, which keeps the lights on and the tax collector paid. Many thanks for your support! Disclosure in accordance with the Federal Trade Commission's 16 CFR, Part 255.
Housewarming gifts come in all shapes and sizes.  Here is a selection of five useful housewarming gifts. They may not be the most entertaining, but the recipients will very much appreciate them!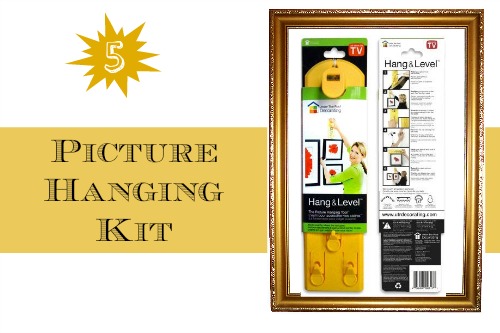 Under the Roof Decorating 5-100117 Hang & Level Picture Hanging Tool, Yellow
New houses mean new locations for art work.  These nifty picture hangers help mark the wall where you need to make a hole, so you can perfectly hang all of your artwork.
And there you have it, five useful housewarming gifts, that no one else will get them!
FREE Gift Planner
Plan your gift giving, record good ideas when you have them and figure out your budget, all in our easy to use Planner