Disclosure of Material Connection: Some of the links in this post may be "affiliate links." This means if you click on the link and purchase an item, I will receive an affiliate commission. Disclosure in accordance with the Federal Trade Commission's 16 CFR, Part 255. This site is a participant in the Amazon Services LLC Associates Program, an affiliate advertising program designed to provide a means for sites to earn advertising fees by advertising and linking to Amazon.
I'm going to start by saying that holidays and birthdays are my favorite. Not for me though. I'm not a big fan of being in the spotlight, but I love to make friends and family feel special. That includes giving gifts.
For me, the thought of giving a gift is far more important than the gift itself. That's why the process of finding the right present for a person I cherish is a fun process for me. It can be challenging, but finding something unique and personalized is always rewarding when the gift is being opened.
Now that I have been studying and teaching in the United States for over 9 months, I haven't had the chance to see my family for that long, nor give them any gifts aside from Christmas cards. I need to step up my game.
Since I've been away in another country and visiting a lot of places, family tradition warrants that I bring souvenirs back home. Usually, that's not a problem, but money is tight right now.
I have a scholarship for graduate school that does a lot for me, but giving me money is not one of them. However, here's one thing my scholarship is very good at, which will be the perfect gift buying opportunity.
Meal Points
That's right, the good old school meal points. I used this to save a lot of money to bring gifts back home to my friends and family.
While my school doesn't give me a lot of money for my teaching services, they provide me with an almost unlimited amount of meal points. A lot of students also have a generous meal point system built into their tuition. This translate to buying power in on-campus stores and restaurants.
With this in mind, I headed to the corner store on campus and began shopping. Obviously, the gifts have to be food related, but who doesn't like food? Especially when we're talking about chocolate and candy. I decided to go for treats that are unique to the United States and that I haven't seen back home before.

With my friends and family in mind, I selected chocolate bars and candy items that I thought would spark their interest in trying something new. Some got unique bars like the one displayed above, while others got different variations of Reese's bars they have in the US. I was able to find quite a few things that seem to be unique to the United States. When it's all said and done, if one wants to get fancy, it's possible to package the items nicely into a box or a gift basket.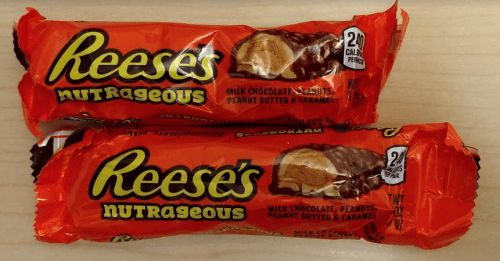 Since my mom isn't the candy type, I made one last pit stop before going home at the end of the semester: Starbucks.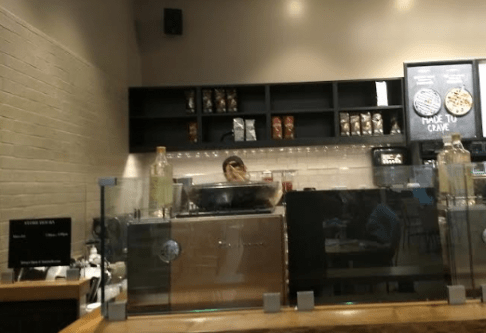 The good old Starbucks was the perfect place to find a gift for my mom. Now, I'm not talking lattes or banana breads, although they're excellent. I'm talking about their coffee beans. They have big bags of fancy coffee beans that they sell at Starbucks on campus. That makes for a perfect gift for any coffee lover. In addition, I come from a small town where there's no Starbucks in sight, so I don't think my mom has ever been to one. I also saw other fancy treats that were nicely packaged at Starbucks and that would have made the perfect gift.
Here's how I got creative this year to bring free souvenirs home to my friends and family. It was very easy and convenient for me and I think they will all appreciate their gifts.
If you have leftover, non-transferable meal points at the end of a semester, please also consider buying non-perishable food items to donate to people in need instead of going all-in on chicken wings and burgers just for the sake of spending your points.
By the Teacher on Fire @teacherfire1 on Twitter and the Teacher On Fire Blog.