Disclosure of Material Connection: Some of the links in this post may be "affiliate links." This means if you click on the link and purchase an item, I will receive an affiliate commission. Disclosure in accordance with the Federal Trade Commission's 16 CFR, Part 255. This site is a participant in the Amazon Services LLC Associates Program, an affiliate advertising program designed to provide a means for sites to earn advertising fees by advertising and linking to Amazon.
Some gamers like to embark on awesome adventures, some choose to waste their time roaming around and smiting their enemies with high-caliber weaponry and then there's the gamer that enjoys using their brain when it comes to unwinding with their favorite game. Speaking personally as someone who enjoys puzzle games and has friends that enjoy the genre, there's no shortage of games out there that cater to this type of gamer.
A Plethora Of Puzzling Gifts
At this point in society video games have dominated the daily lives of a massive amount of people in the world and I'm sure that's no surprise to anyone. There are few things that are more relaxing than giving your brain a great workout without ever leaving your couch! The puzzle genre isn't the most popular but it doesn't have an adoring fanbase and there is a ton of options out there when it comes to finding a gift for these fans and that's where I come in! I'm here to help you navigate your way through your search for that jaw-dropping gift, so let's nail it with this list of 20 perfect puzzle games!
Portal 2 (PC, Xbox 360, PS3)
I'm going to go ahead and start this list out with one of the most popular and epic puzzle games that have been introduced: Portal 2. Though it's not on current-gen consoles, this massively popular game is guaranteed to be enjoyed by any fan of the genre!
The Talos Principle (PC, Xbox One, PS4)
A philosophical puzzle game where your choices actually make an impact in the later stages in the game? Sign me up. With over 120 immersive puzzles in this game, it would be hard to find a Puzzle fan that wouldn't love this game.
Tetris Effect (PC, PS4)
Ahh, Tetris. One of the oldest and world-renowned puzzle games gets a breath of fresh air with one of the latest installments to the series. Tetris Effect updates the series with a new angle and packs an awe-inspiring amount of glitz and glamour with this addition!
Superhot (PC, Xbox One, PS4)
Not every Puzzle game is comprised of falling blocks or colorful shapes. Superhot redefines the genre with a unique way of doing things: A First-Person Shooter where time only moves when you do! Guaranteed to entertain for hours.
Ori And The Blind Forest (PC, Xbox One)
Ori And The Blind Forest is likely one of the most visually striking games that I've ever come across in my 31 years of gaming. Mixing a sense of exploration and adventure with plenty of puzzles to exercise the brain, Ori is certain to make any gamer happy and keep them busy for quite a while.
N++ (PC, Xbox One, PS4, Nintendo Switch)
N++ is one of those games that becomes near impossible to put down once you pick it up. A Puzzle game where you play as a ninja, darting and moving fluidly through levels to narrowly avoid killer robots? Who wouldn't love that?!
Tomb Raider (PC, Xbox One, PS4)
Once again I present a puzzle game that doesn't just have you swapping blocks and matching shapes together. Tomb Raider is likely one of the most popular game franchises of all time and contains plenty of situations to get any gamer flexing their cerebral muscles!
What Remains Of Edith Finch (PC, Xbox One, PS4, Nintendo Switch)
What Remains Of Edith Finch is a breath of fresh air when it comes to gaming. A game that is strongly driven by the storyline, solving the puzzles in this game gives you a sense of satisfaction and gives the gamer a feeling of playing an interactive movie, eager to see how the story unfolds.
Brothers: A Tale Of Two Sons (PC, Xbox One, PS4, Nintendo Switch)
While it's a relatively short game, Brothers is entertaining throughout the entire experience. Interactive puzzles that keep you wanting to progress further through the game, with its intensely emotional storyline, the only muscle that gets a bigger workout than your brain with this game is your heart.
Limbo (PC, Xbox One, PS4, Nintendo Switch)
Limbo gives a unique, dark, and immersive world for Puzzle fans to enjoy and the fanbase has eaten it up with pleasure. Exhilarating and sometimes infuriating, Limbo is an experience that no Puzzle enthusiast should miss out on!
Inside (PC, Xbox One, PS4, Nintendo Switch)
Another addition to the Puzzle genre that presents a dark and mysterious world, Inside is a game that won't be switched off without trouble after the gamer in your life begins it. With a storyline that goes absolute bonkers by the end of it the game, Inside is a gift that is sure to fill any fan with glee.
Amnesia: The Dark Descent (PC, Xbox One, PS4)
Here is a Puzzle game that gives you two games for the price of one. On one hand, you have a game with outstanding puzzles. On the other? It is absolutely terrifying. Tell your loved one to keep the lights on while they play this one!
The Last Guardian (PS4)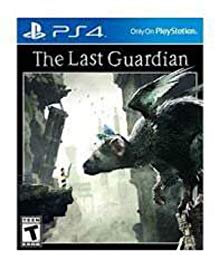 The Last Guardian is another visual masterpiece. This Puzzle game puts you in the shoes of a young boy that discovers a massive and mysterious creature that he forms a strong bond with as he makes his way through the immersive and memorable world that the developers have created.
Peggle 2 (Xbox One, PS4)
We're back to the bright colors and block-based objectives! A Puzzle game that's reminiscent of Bust-A-Move, Puzzle fans everywhere are sure to devour this game and enjoy every second of it!
Unravel Two (PC, Xbox One, PS4, Nintendo Switch)
The sequel to 2015's Unravel, this installment brings a bevy of new brain-teasers! Available across all current generation consoles, this particular game comes with a co-op mode so you'll be able to jump in and enjoy the gift with the fan in your life!
Rime (PC, Xbox One, PS4, Nintendo Switch)
This highly-rated Puzzle game drops you in the shoes of a young boy that's ended up on a mysterious island and leaves you with the arduous task of finding a way out! Highly stylized environments packed with plenty of things to keep the brain occupied, Rime is sure to be a hit with the fan in your life.
A Plague Tale: Innocence (PC, Xbox One, PS4)
Solid Single-Player games are becoming harder and harder to stumble across these days but A Plague Tale really nails it. A title that brings a compelling storyline with absolutely striking visual, this is one addition to the genre that no gamer should miss out on.
Untitled Goose Game (PC, Nintendo Switch)
Buy Now
You've really got to respect a game whose tagline is: "It's a lovely day in the village and you are a horrible goose". A hilarious game that has you playing a goose that runs around stealing things, bothering people, and honking a lot, Untitled Goose Game is an awesome addition to any gamer's collection.
Katamari Damacy REROLL (PC, Nintendo Switch)
Anyone who hasn't experienced any of the Katamari games is truly missing out. A game that consists of rolling a ball around, collecting everything in sight with the goal of becoming a massive lump of random objects, Katamari Damacy REROLL introduces a new installment to the series and is sure to have any fan rolling around with enjoyment for hours on end.
Q.U.B.E 2 (PC, Xbox One, PS4, Nintendo Switch)
Obviously a sequel to the first Q.U.B.E, this installment offers a set of fresh and unique puzzles. A First-Person Puzzle game, Q.U.B.E has you playing as an archaeologist that must manipulate the structure of an ancient alien environment to escape the mysterious planet and find your way back home.
We've made it to the end! With all of these amazing Puzzle games, I suppose I could be smug with the satisfaction that I've helped you with the goal of achieving perfect gift status! Maybe you're a lover of Puzzle games yourself and you've found a few that you wouldn't mind owning. Have you or your friends played or loved any of these games? Feel free to let us know on Twitter (@ugifter) or Instagram (@uniquegifter) and thanks for checking out 20 Perfect Puzzle Games!