Disclosure of Material Connection: Some of the links in this post may be "affiliate links." This means if you click on the link and purchase an item, I will receive an affiliate commission. Disclosure in accordance with the Federal Trade Commission's 16 CFR, Part 255. This site is a participant in the Amazon Services LLC Associates Program, an affiliate advertising program designed to provide a means for sites to earn advertising fees by advertising and linking to Amazon.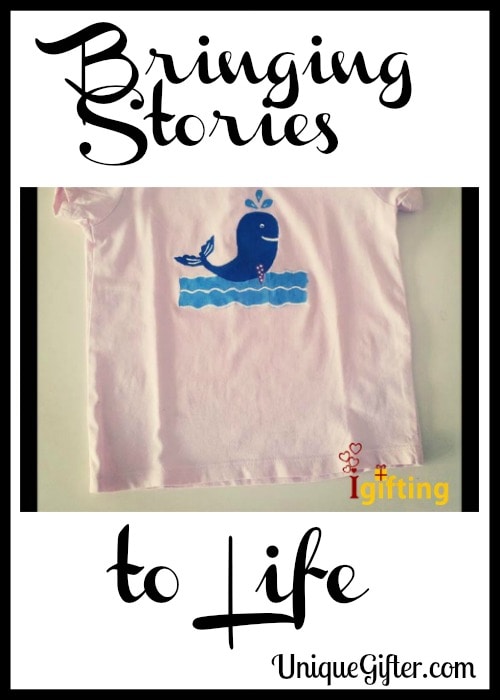 One day, I magically stumbled upon a blog that writes about the same type of topic as me!  I was very excited and immediately asked Sarita if she would join forces with me and write a guest post; because she is so awesome, she obliged immediately and got to work on this project that she had in mind.  Please do head over to her site, I Love Gifting, and take a look around.
Bringing stories to life
Hi. I'm Sarita from I Love Gifting and I'm happy to be here on Unique Gifter! It's great to find a kindred spirit in the blog world. When Anne requested me to do a guest post, I was, at that time, working on a gift idea for children. So I decided to base my guest post on the same topic.
The good thing about gifts for children is the wide choice you have — toys, books, clothes, games, art and craft material…it is a long list. But the not so good aspect is, most of these things tend to a bit expensive (if you're looking for good quality) and children run through them or lose interest in them fairly quickly.
Clothes are always a welcome gift as most children tend to outgrow their clothes quickly. The tricky aspect is to get something that you know the child will like and wear happily! Children also love stories and have favourite story book characters, making books another welcome gift. After all, what's childhood without stories galore? Combine the two and you have a fail-safe gift.
Figure out what the child's (who you are gifting) favourite story book character is, buy a basic t-shirt in a solid colour, round off some paint and brushes and you have a gift that is sure to get the child in question shouting yippee!
My two and half year old daughter's current favourite story book is 'The Snail and the Whale' by Julia Donaldson and Axel Scheffler. So I painted a cute little whale on her t-shirt and she loves it. It takes some convincing and lots of cajoling to get her out of it though!
Go on; create your story book character gift and bring a story to life. Here is a simple tutorial to help you out.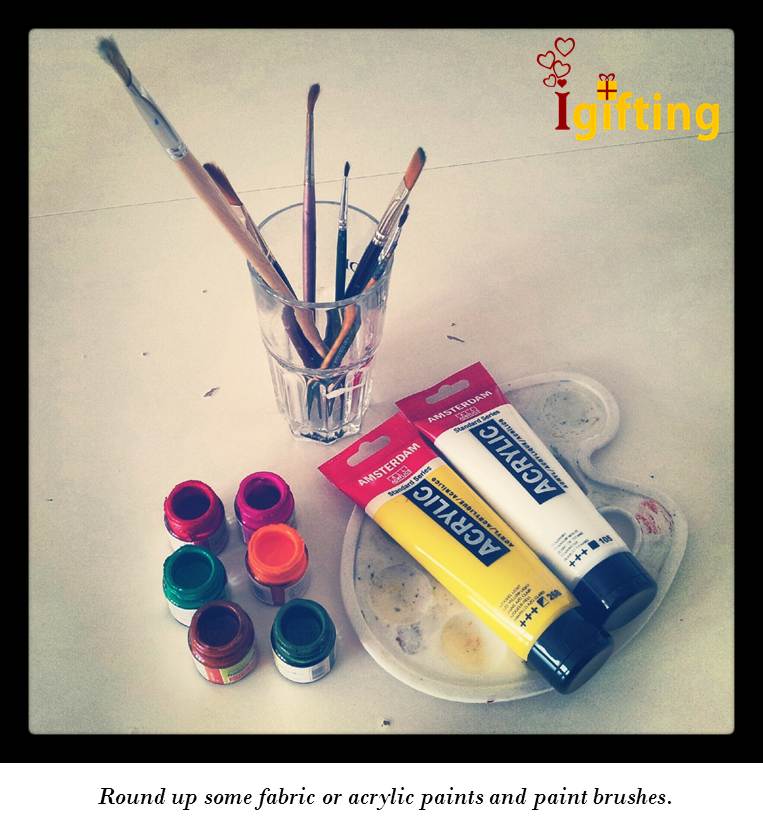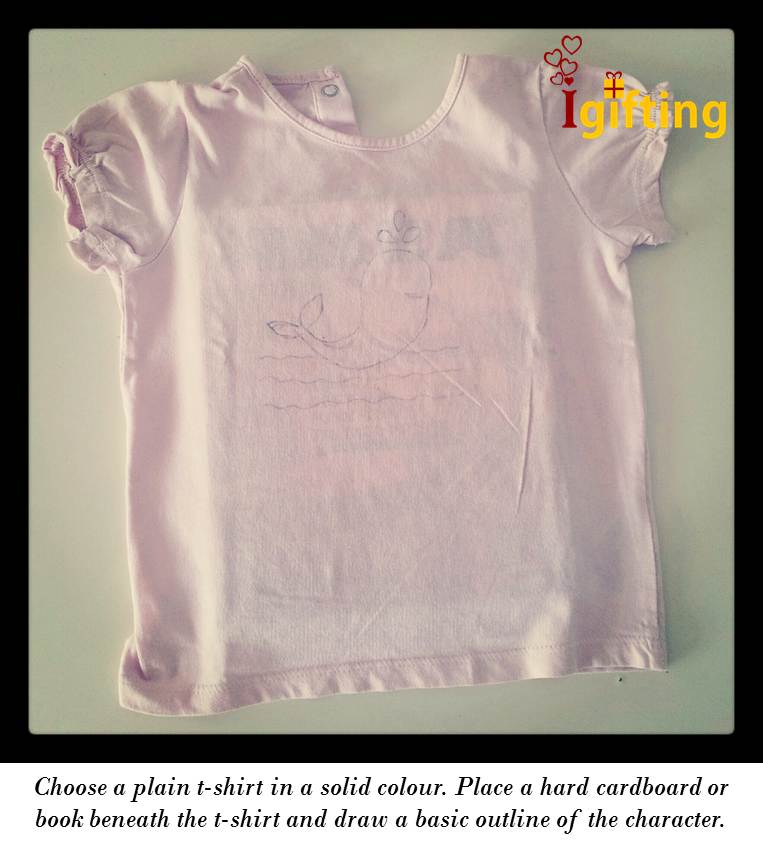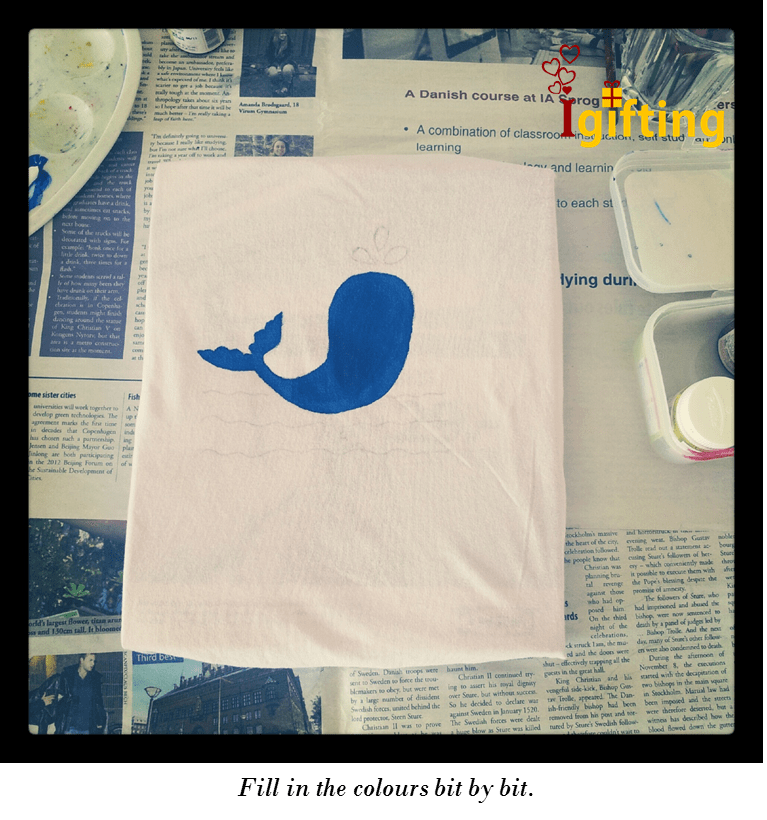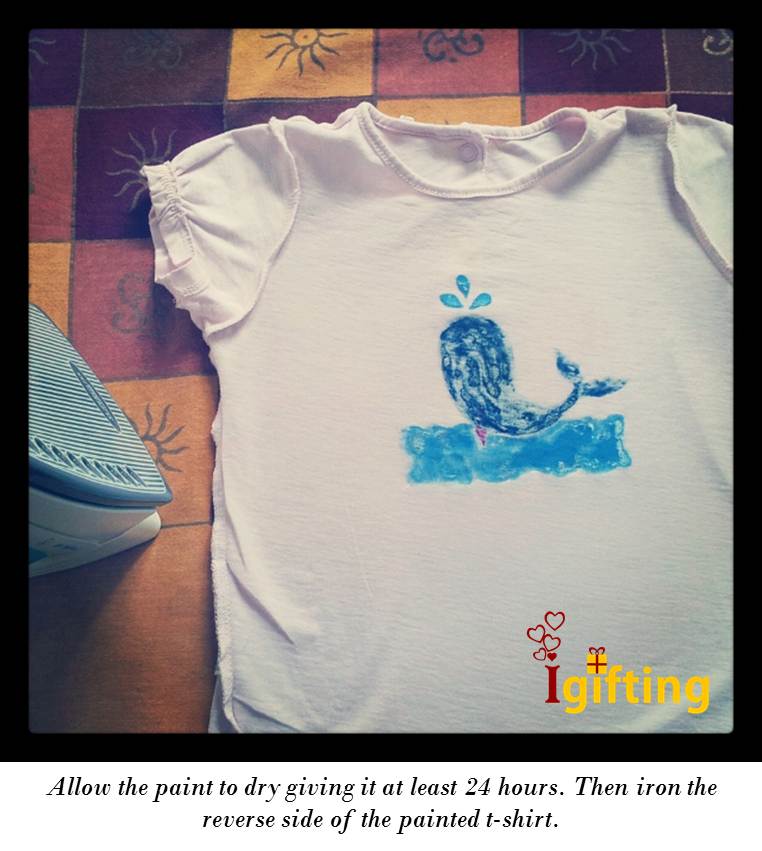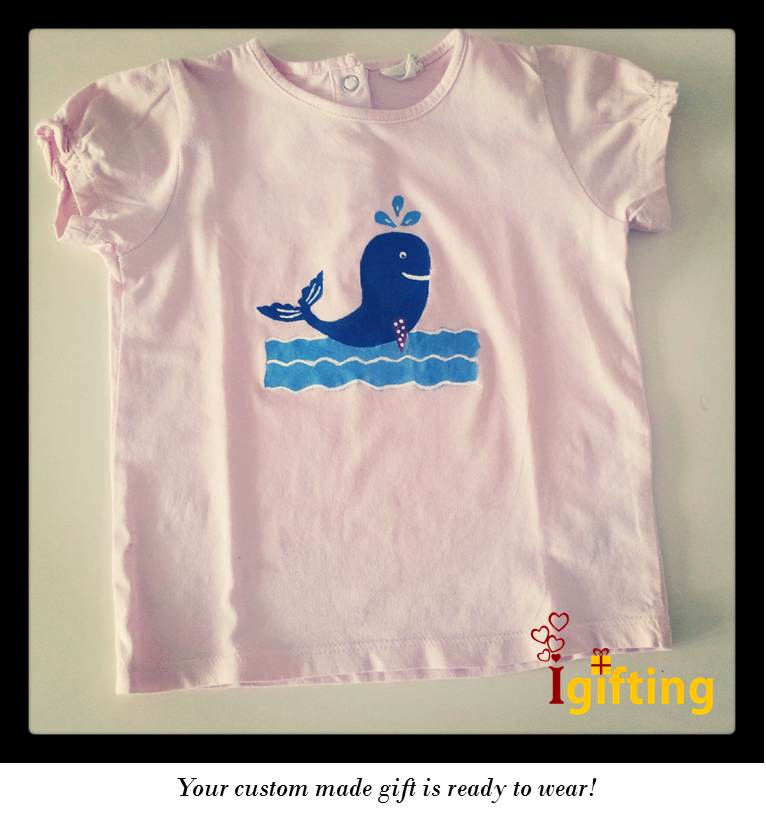 Isn't that beyond cute!  Thanks so much Sarita for sharing this super, duper cute idea and your crafting skills.