Disclosure of Material Connection: Some of the links in this post may be "affiliate links." This means if you click on the link and purchase an item, I will receive an affiliate commission. Disclosure in accordance with the Federal Trade Commission's 16 CFR, Part 255. This site is a participant in the Amazon Services LLC Associates Program, an affiliate advertising program designed to provide a means for sites to earn advertising fees by advertising and linking to Amazon.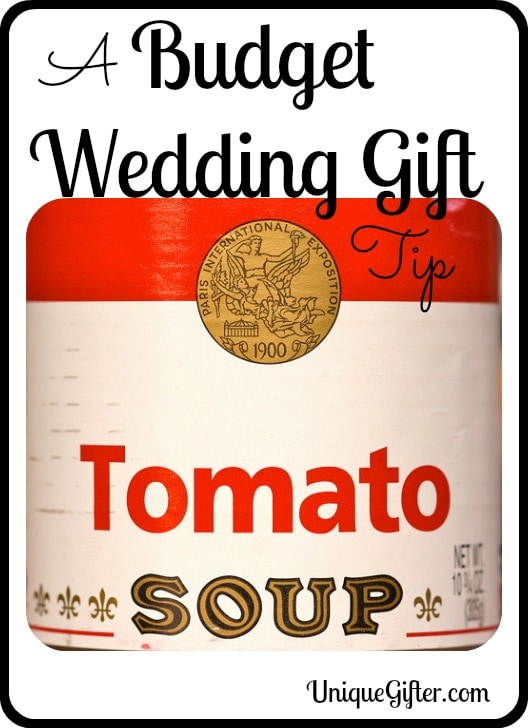 Let's say that you are a poor PhD student, slaving away in year five of six and eeking out a living on your graduate student stipend.  Then one day your mail contains an invitation to your friends' wedding.  These friends hustled right out the door of their undergraduate degrees and are now raking in some pretty darn respectable incomes, maybe in Oil and Gas, where the money flows as freely as as a newly tapped well.  You are now left in a bit of a pickle, because these friends of yours have expensive taste and the funds to back it up.  Their wedding registry has a lovely selection of things that are primarily well outside of your budget.  What do you do?
First off, do not sign yourself up for months of scurvy-inducing ramen consumption!  Wedding gifts are a "mandatory-not-mandatory" etiquette minefield, but bankrupting yourself to keep up with your ballin' friends is a big no-no.  Stick to what you can afford, or a little bit beyond that, if you have to go there.  Aim for $50, or more if you can swing it.  If that's two weeks of groceries, one, you probably need more fruit and vegetables, and two, definitely don't spend it on a wedding gift!  Taking your reasonable budget, head back to that shiny-object-filled gift registry.
Here is where I give 110% credit to Simone Eastman, who wrote a post called Off-the Registry Wedding Gifts that Keep on Giving.  In it, she puts forth a brilliant idea, which I am going give a rousing second:
Select a wedding registry gift from the more affordable end of the list, and get a unique version instead.
"Huh?" you say.  Many people are upgrading their stuff, or expanding their collection into newer, bigger and better.  Maybe they picked out a $10 can opener.  That's perfect.  As long as it is not a part of a set (double check, or use your judgement to determine that one piece which is different will be fine), seek out a better version. For a can opener, get an OXO Good Grips Smooth Edge Can Opener
 instead.  For a cutting board, see what you can find on Etsy.
To really spice things up, try buying designer versions, like those available from the MoMA Store.  (This is still Simone's idea.)  Pop over to your local museum, art and design school, artist studio or funky retailer.  This is even better because you get to support local artisans!  Make sure that you stick to what your friends' would like.  You can tie these gifts into a special memory, sometimes.  Were you roommates with someone who lived off of Campbell's tomato soup in university?  Perfect!  Pick up a can (or five, if they still want to see it) of the soup, a fancy can opener and bam! You have a personal, memorable, budget wedding gift.
Once you have purchased your one or two "fancy, unique, designer" versions, be sure to call the store with the registry and have those items marked off as purchased!  (This part is important!)
What budget wedding gift tips do you have for giving fun, memorable gifts you can afford?
[Photo – Creative Commons Attribution – kevin dooley]