Disclosure of Material Connection: Some of the links in this post may be "affiliate links." This means if you click on the link and purchase an item, I will receive an affiliate commission. Disclosure in accordance with the Federal Trade Commission's 16 CFR, Part 255. This site is a participant in the Amazon Services LLC Associates Program, an affiliate advertising program designed to provide a means for sites to earn advertising fees by advertising and linking to Amazon.
Chargers are things that make their way onto wedding gift registries every once in awhile.  They are basically gigantic, often plastic, place-holder plates.  Usually they are bright colours, or complementary colours or textures, such as wood.  Here is an example photograph, or you can look at more on Amazon
: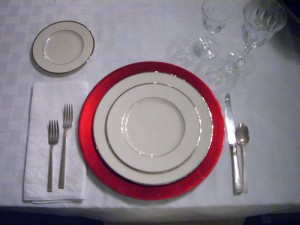 So now you are probably wondering why I said a funny wedding gift for a man, but I'm yammering on about plates?  When I said "chargers" did you think of the San Diego Chargers?  (Full disclosure, I had to google the chargers to find out which sport they played and in which city… I'm not that into football, I just knew that a sports team existed.)  This gift idea works for ladies too, it's just more common that men feel "left out" of wedding gifts.
That's where this idea can get fun.  You have two options, basically.  You can play a prank on someone who is expecting place setting chargers by purchasing them and adding in miscellaneous SD Chargers items, like these napkins
.  This will work extra-well if the recipient hates (or loves) the Chargers.  If they registered for 12 chargers, you could print off 12 pictures of SD Chargers and tape one to each of the charger plates!  Here's what it looks like when you make an image in paint, à la Patents Patended: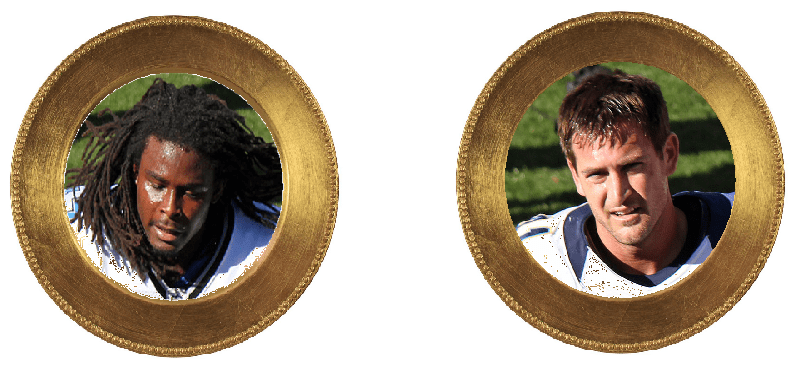 (I got those pictures from the wikimedia commons; that dude has awesome hair.)  Wouldn't that make an awesome gift?
Alternatively, you could get a Chargers fan some charger plates and really build up the gift in your card.
Hey Steve, I know that you are a huge Chargers fan, so we got you some chargers for your wedding, hope you like them for years to come.
If you do that, you have probably majorly disappointed your friend, but you have come up with a funny wedding gift for a man!  If you want to sweeten the deal a bit for them, add in some more Chargers merchandise
, or splash out for a pair of Chargers tickets!
Yet another option would be to give your friends a set of branded Chargers paper plates
.  After you know, for sure, that they've opened them, then send along the charger plates that they actually registered for!

To ensure we are all entertained by the ridiculousness that is pro-sports team merchandise, here is a curated collection from Amazon.  If you click on the pictures, you can find out how much some of these ridiculous things cost:

(those are sippy cups, not protein shakers)

Putting that collection together was almost too easy, guys.  There's a lot of random branded stuff out there.
Would you laugh if you got charger plates with pictures of Chargers on them?  I know I would, after I figured it out anyway.