Disclosure of Material Connection: Some of the links in this post may be "affiliate links." This means if you click on the link and purchase an item, I will receive an affiliate commission. Disclosure in accordance with the Federal Trade Commission's 16 CFR, Part 255. This site is a participant in the Amazon Services LLC Associates Program, an affiliate advertising program designed to provide a means for sites to earn advertising fees by advertising and linking to Amazon.
Spending time with the grandkids: 20 gifts of toys and projects to entertain the grandkids. Being the Grandma isn't easy. Entertaining the grandkids can be a bigger challenge! Here are some (candy-free) ways to keep the kiddos entertained for a while without breaking the bank.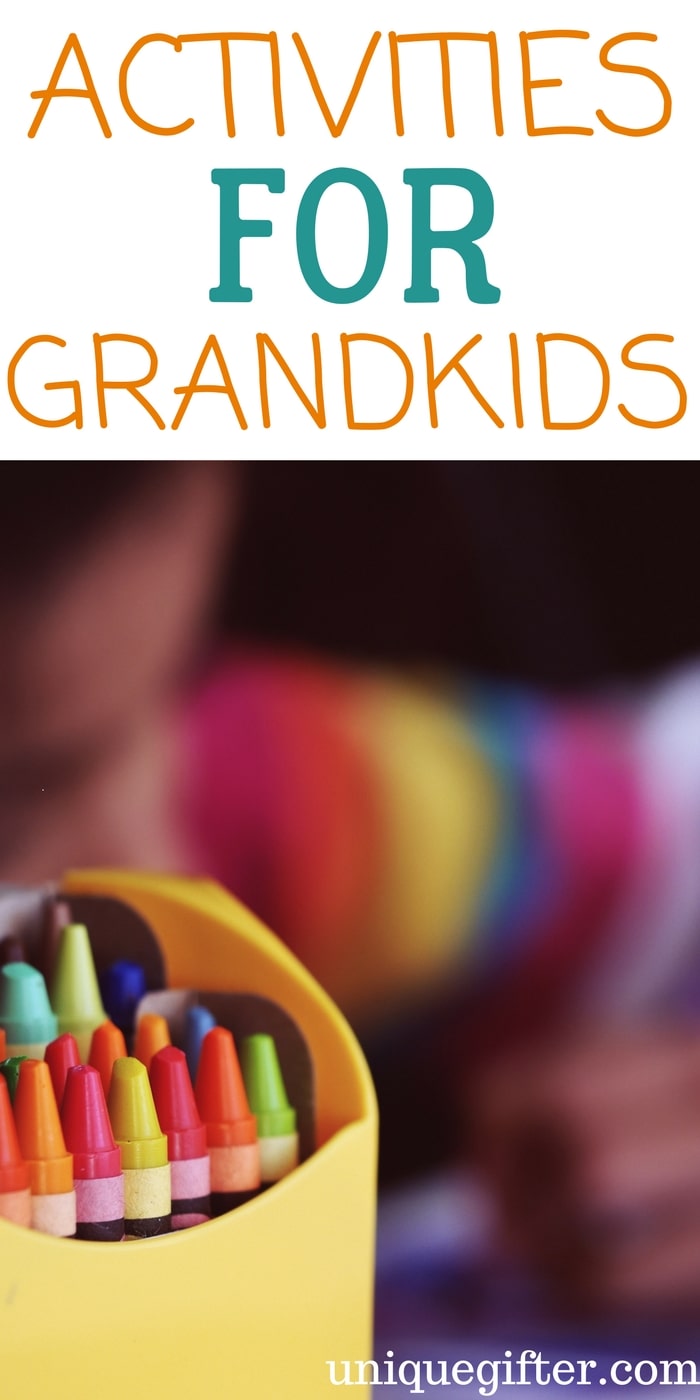 Gifts of Toys and Projects to Entertain the Grandkids
Surprise Squishy Animals (2 pack)
Mini Mochi Squishes are little silicone animals that come in packs of two. Collect them, trade them, play with them. They make great stress relievers and are the perfect size to build a world around.
Personalized Kids Stamps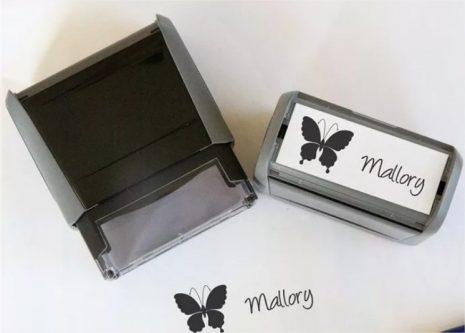 Make up your own design and have fun stamping! Use these to mark school items, create activity sheets, play library or school, or just have it for fun.
Sunny Camp Pocket Notebook
How neat to have a book made of wood! The notebook has a birch wood cover, and is the perfect book to take on the go. Write stories, draw pictures or play games – it's unlined so anything goes.
6 Games Wooden Puzzle Set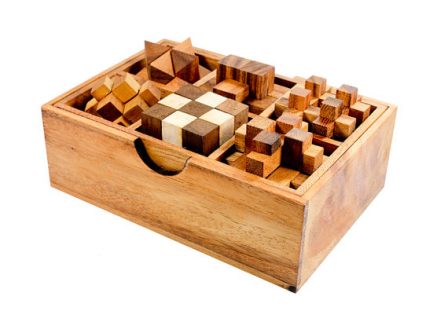 Do you have a handy grandkid? This set of six wooden puzzles link together and becomes the best brainteaser, and tricks to show friends. Comes in a box to keep it all together.
Giant Colouring Poster: Cat Design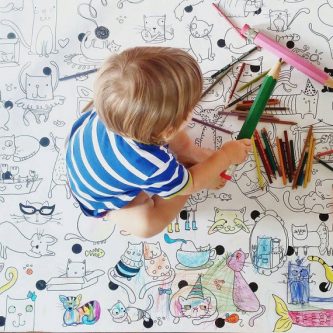 Hours of coloring fun on this giant coloring poster that's 36" x 48". Different designs available. Post it on a wall, on the floor, or make into a puzzle. Definitely fun for all ages.
Monogrammed Backpack/Drawstring Bag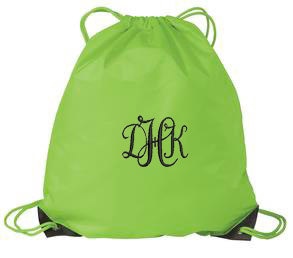 Boys and girls need something to tote their toys around in, and what better than a monogrammed cinch sack? Choose the colour and the style and make it their own.
Handmade Tractor Crayons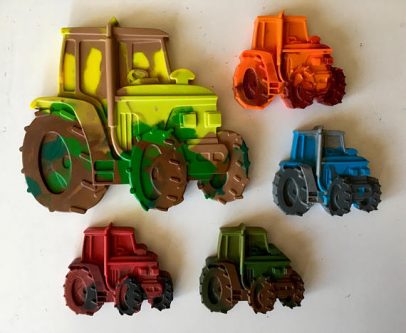 Younger children can grip these easier than the traditional crayon, and the bright colors are sure to be a joy. Made for coloring or out on the home front, these tractors are sure to bring a smile.
I Did It My Way Soap Making Kit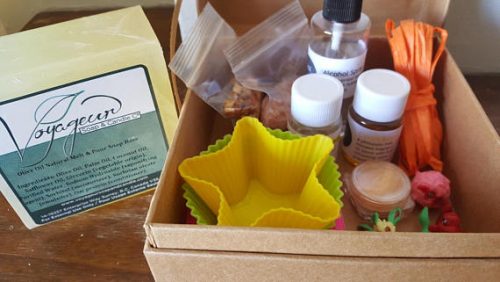 Make glycerin soap in fun shapes and colors! This kit has everything you need to make up to 16 soaps with the grandkids ages 4 and up. The kit includes essential oils, herbal and natural products, and soap molds. Make memories that will last a lifetime.
Schylling Sea Monkeys Ocean Zoo
Everything you need to create an ocean zoo of sea monkeys, from the aquarium to the magnifiers. It's guaranteed to grow, and will create a miniature world underwater.
Mega Crystal Growing Lab with Night Light Display Stand
Who needs television when you can make your own nighttime display of homegrown crystals! Learn some chemistry from National Geographic and see who teaches whom the most!
Melissa & Doug Firefighter Puppet with Detachable Wooden Rod
Save the boxes! Make a stage for a puppet show and surprise the grandchildren with their own Melissa & Doug Firefighter Puppet! Chef and Police Officer are available as well. Kids will love to plan and set up their own show.
Activities for Kids: How to Make Homemade Toys and YAY!
This e-book is loaded with ideas on how to make toys at home and for less money than in stores. Learn how to make puppets, piggy banks and many more great ideas to stay busy with the kids.
Suncatcher Group Activity Kit
A full box of 18 sun-catchers, complete with brush, stains and all other supplies. This would be a great project for ornaments, gifts, or even a small party activity.
Pet Parade Value Gift Box
If you have not heard of Perler beads, this is the place to start. More than 4,000 beads enclosed in this kit for making decorations, key chains, picture frames and more. When you heat the beads, they meld into a permanent design. Comes with all parts for 24 projects.
Masterpieces Works of Ahhh Fairy Garden Large Wood Paint Kit
For ages 4 and up, this kit includes all the parts for painting, varnishing, and adorning beautiful stones and gems to a Fairy Garden. This is the beginning of a long game of imagination, set in a beautiful fairy garden made to your likings.
Wooden DIY Birdhouse for Kids
Save the mess and the stress of trying to work a saw with the littles. This little wooden home is ideal for smaller birds, and created to live in your garden. Not only does this kit include everything for painting, staining and decorating, but it's a great opportunity to teach the grandkids about nature and birdwatching.
Creativity For Kids Hide and Seek Rock Painting Kit
There's a new trend in communities these days: a hide-and-seek game of painted rocks. Included are ten rocks, paint, transfer designs, tracking stickers and more. Kids can track if the rocks are found by searching for the #creativityforkids or #creativityrocks online. Be the first of the community to spread a little love and sunshine, and teach kids about giving back.
Creativity for Kids Make Your Own Water Globes – Under the Sea Snow Globes
Make a time capsule under water! This kit includes all the materials to make three snow globes. Even better, the company's mission is designed to teach children skills from creating these masterpieces. What can be better than education and fun mixed together?
Cate and Levi 14″ Handmade Penguin Plush Stuffed Animal Making Kit
This Canadian family-owned business has created kits of stuffed animals that take 4-6 hours to complete. The kit has everything required, including premium reclaimed wool, detailed instructions and the needle and thread. Everything is designed to be used, so it's a zero-waste product. Add this to the list for environmentally conscious families, and those who want to teach the lost art of sewing.
ALEX Toys – Knot A Quilt
A no-sew quilt is a safe project with no cutting or sewing for the grandkids who are 6 years old and older. Kit makes a throw quilt that is 3.5' by 4.5'. These quilts would make lovely gifts for family, and a great way to repurpose other materials around the house for future projects. Make smaller blankets for dolls, or one big one for naps at Granny's house.
Making memories is so important. If going to Grandma's was boring before, the kids will love being there now!