Disclosure of Material Connection: Some of the links in this post may be "affiliate links." This means if you click on the link and purchase an item, I will receive an affiliate commission. Disclosure in accordance with the Federal Trade Commission's 16 CFR, Part 255. This site is a participant in the Amazon Services LLC Associates Program, an affiliate advertising program designed to provide a means for sites to earn advertising fees by advertising and linking to Amazon.
[Photo – CC Attribution Share Alike – chicagogeek]
One of the most interesting and touching wedding gifts that I received fit easily into an envelope.  No, it wasn't cash or a gift card!  (Though those were lovely gifts as well).  It was maybe half a dozen photographs.  Reproductions of old photographs.  Written on the back of each was the name of the person in the photograph and sometimes a year or a location.  The best part was the lines explaining the relationship to me!  I now have photographs of my "great-great-great grandmother" and some other doozies like that!  It is astounding to see the family resemblance in some of these pictures.  If someone had told me it was my grandmother at a dress-up photo booth, I would have completely believed them.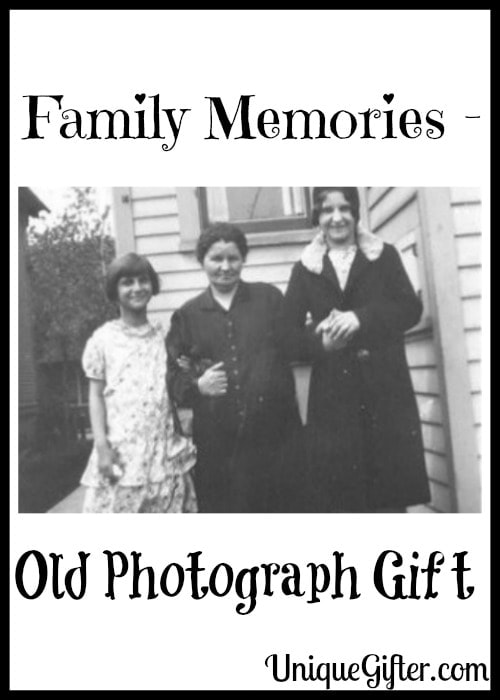 I also had the opportunity to talk to the person who gave them to me later that day, who told me a few of the stories to go with the photos.  Do you have a family historian?  Are you the family historian?  Do you know someone who's picked up one of those ancestry.ca memberships and made some inroads into the past?  Consider compiling a few of the findings and tucking them into an envelope with their stories.  Weddings are all about the creation of new family and the celebration of old family.  Maybe you could get a gorgeous family tree from etsy.  Perhaps you are already giving them some soup-related items and will include the Soup is a lot like family poem printable.
Heck, you can even make this a very personalized cash gift idea, if you want.  I think you will find that most people value the personalized and touching aspects of weddings the most and this is a fantastic way to provide that little extra something.  It would also be great for an anniversary or birthday present.
Do you have any photos of your family from generations gone by?