Disclosure of Material Connection: Some of the links in this post may be "affiliate links." This means if you click on the link and purchase an item, I will receive an affiliate commission. Disclosure in accordance with the Federal Trade Commission's 16 CFR, Part 255. This site is a participant in the Amazon Services LLC Associates Program, an affiliate advertising program designed to provide a means for sites to earn advertising fees by advertising and linking to Amazon.
[Photo]
Do you ever have super-duper gift ideas for people, but then when their birthday, Christmas, Hanukkah, anniversary rolls around, you're at a complete loss? Even for yourself? I used to have a hang of a time answering my mother's question, "what would you like?" Then, I discovered the beauty and versatility of Google Docs, which is now called Google Drive.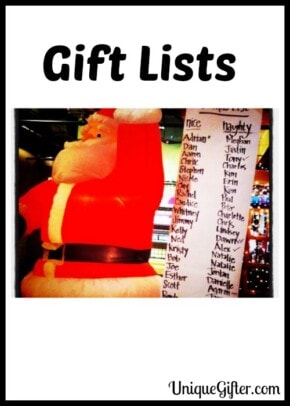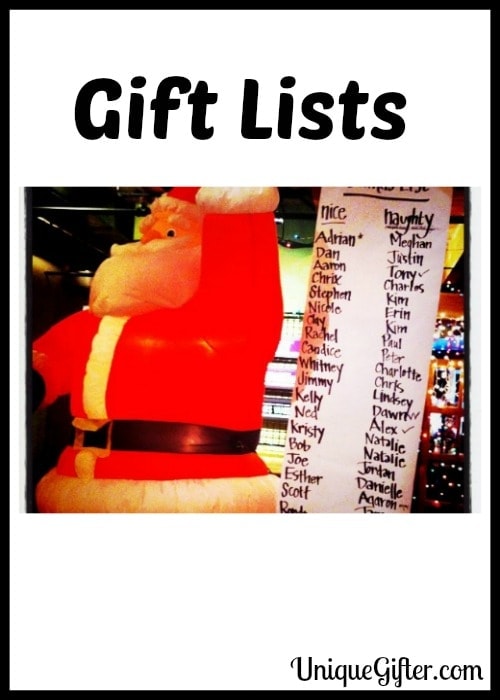 While it may seem a tad vain to have your personal wish list, it makes gift giving and receiving occasions much better. Think of it as the notepad beside your bed, that you're supposed to keep for those late night inspirations. Here is a Google Drive Tutorial, to help you keep a mini-registry of ideas going, all year long. This is a great way to save money, as you can keep track of those things that you want to purchase AND once you've purchased them, make a note of that handy spot you stored them ;-) Note that the tutorial goes into a fair bit of detail, but it should only take about 2 minutes to get up and running if you are familiar with spreadsheets or word documents.
Some things about Google Drive:
– This is "stored in the cloud" aka – it is not saved directly on your computer, you can access it anywhere you can log into your account!
– You can share read and write control of you document with other people!
– All changes are immediately saved, so you can quickly open something, add a few words, close it and go!
Google Drive Tutorial:
Step 1: Have a Google account (Gmail, Google+ or other service). If you don't already, go to drive.google.com and sign up.
Step 2: Log in. These instructions will be as if you started in gmail. Have you ever noticed the black toolbar at the top, with tons of links? Find Drive! Note: You can only be logged into one Google account at a time when using Drive.
Step 3: Click Create, then Spreadsheet, on the left hand menu. This will open up another tab or window with an "Untitled Spreadsheet." If only my cursor actually looked like a spaceship.
Your new document should look something the next screenshot.
Step 4: Click on Untitled spreadsheet and rename it how you would like.
Step 5: Down at the very bottom are a few symbols. The + (symbol 1) lets you add another tab/sheet to your spreadsheet, the stack of lines (symbol 2) gives you a list of every tab when you click on it and Sheet1 (symbol 3) is the blank, original sheet.
Step 6: Set up your sheet to include whatever information you would like. Mine is super simple with "Idea" and then I put an "x" next to the idea if it's been used. You can use all of the formatting buttons at the top, too. Here is an example of a more complicated (aka: useful) setup:
Step 7: Create a tab for each person, or group of people that you would like to make a list for (dangling preposition alert!). To make more with your template, click on Sheet1 and select "Duplicate." A new tab will be added, called "Copy of Sheet1." Click on it and select Rename to name it after a person, or category you would like to track. You may want slightly different headers, depending on the category.
Step 8: Write down all of your ideas and remember that you can come back to this in the future!
Step 9: Now, when you click on Drive in the future, you will see a list of documents. Just click on the one you'd like in order to edit it. Remember that all changes are saved immediately, so no need to search for the "Save" button.
I have been using Drive for awhile, but you can find more tutorials on these sites:
I also use Drive for vacation packing/planning lists, brainstorms on projects I want to do, people I should send postcards, wedding planning things, future blog post ideas… basically anything I want easy access to from multiple locations (aka work and home). One thing I really like is that it is only one click away from my email account, which I'm basically logged into 24-7, I don't have to go log into another website or anything.
What else would you use it for?