Disclosure of Material Connection: Some of the links in this post may be "affiliate links." This means if you click on the link and purchase an item, I will receive an affiliate commission. Disclosure in accordance with the Federal Trade Commission's 16 CFR, Part 255. This site is a participant in the Amazon Services LLC Associates Program, an affiliate advertising program designed to provide a means for sites to earn advertising fees by advertising and linking to Amazon.
[
Photo
– CC Attribution – tanakawho]
Gifts for Teachers
Just because I left the field of teaching doesn't mean I think teachers don't deserve a lot of praise. And what's slightly better than praise is real, live gifts.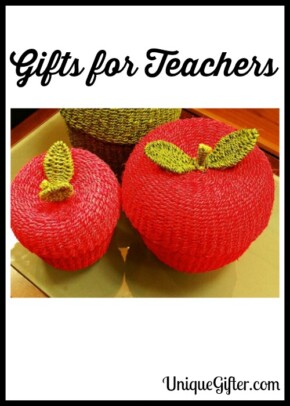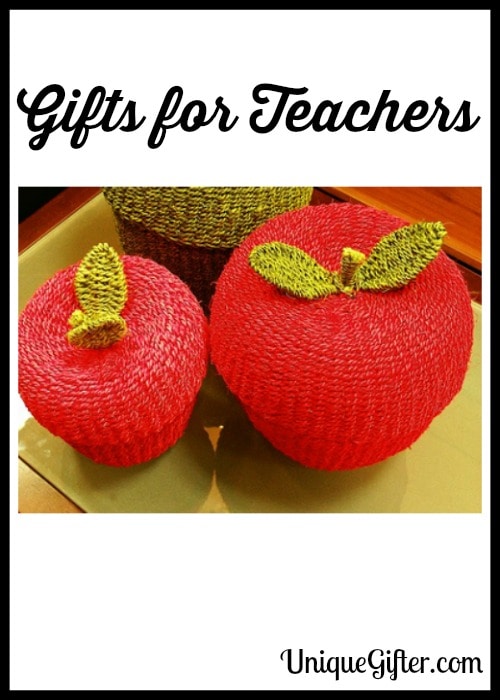 Here's a little-known-truth: your child's teacher would never straight-up ask you for a gift, but there isn't a teacher in the world who wouldn't love to see something small and thoughtful with his or her name on it on the desk at the end of the day. It's the little things, you know?
Free or Low Cost Gifts for Teachers
A sincere note from the parent or student goes a long, long way. Almost free! And it doesn't have to be specific or kiss-up-y, a simple "You did great today, thank you!" will bring a big smile to your child's favorite teacher's face
A sincere note about the teacher given to the teacher's administrator
A coupon for before or after school help
Food such as cookies or cakes
Mixed CD
Photos of students present, past, or combined
Drawings of nice things like flowers, sunsets, or the school
Number Two Socks
$5-10 Gifts for Teachers
Gift cards to bookstores, coffee, and juice shops are always welcome
Fancy soap
Chocolate
Flowers or plants
A nice pen and a small pad of paper.
A book with an inscription (shop yard-sale or used for a good deal)
Classroom Gifts for Teachers
A box of pencils, pens, or markers can be a reasonably priced gift from a parent. But a teacher trying to stock his or her classroom has to multiply that number by fifteen or twenty students! Here are a few standard classroom items that any teacher would appreciate:
Pencils, pens, markers, highlighters, erasers
Tissues, paper towels, cleaning supplies
Classroom snacks (if applicable)
Rulers, simple calculators, protractors
Blank or lined paper for drawing or printing
Dry-erase markers, chalk, or board erasers
Tape, glue, scissors, paper clips
Do you have a go-to teacher gift?
[Sarah Greesonbach writes and curates the lifestyle and personal finance blog Life [Comma] Etc. Connect with her on Facebook or Twitter for commentary and hot links, as well as pictures of her husband and cat (both are super-cute). She releases her first eBook this month, Life After Teaching: The Hands-On Guide for Transitioning Out of Teaching and Into a New Career.]