Disclosure of Material Connection: Some of the links in this post may be "affiliate links." This means if you click on the link and purchase an item, I will receive an affiliate commission. Disclosure in accordance with the Federal Trade Commission's 16 CFR, Part 255. This site is a participant in the Amazon Services LLC Associates Program, an affiliate advertising program designed to provide a means for sites to earn advertising fees by advertising and linking to Amazon.
Virtually every household has one – a son who's knee deep in technology and must have the latest gadgets and gizmos as soon as they come out. If that sounds familiar then here are some great gifts they're sure to love…
Next Gen Games Console
The latest next gen (short for next generation) games consoles haven't long hit the shelves and are sure to be top of most boy's wishlists. You may not notice the difference over what they already have, but they will no doubt reel off a list of improvements the new consoles have over their predecessors. The Playstation 4 is arguably the best of the next gen consoles and you can see it over at hispek.com if you're unsure of what you're after.
Beats Headphones
The current king of the headphones market is without a doubt Beats, and to be fair they are pretty good! The sound quality is excellent and they're incredibly comfortable to wear. Check out their website here if you want to learn more about them.
Touch Screen Gloves
When the weather gets a bit colder, the gloves come out and this can play havoc with one's smartphone use. However, this need not be the case with a pair touch screen gloves which still let you use touch screen products whilst wearing them thanks to some fancy electro conductive fibres in the finger tips.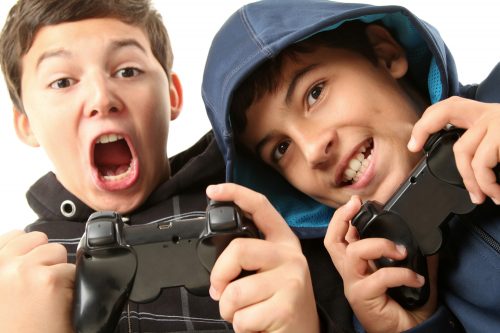 iShower
Whether your son takes enough showers as he should is up for debate, but this cool little gadget is a fantastic way of making dull showers more interesting. The iShower can sync up to five devices so the whole family can listen to their music whilst having a scrub. You can see more about it here.
Walkie Talkies
This may sound like an 80s thing and pretty pointless in the days of mobile phones, but they're pretty handy if you don't have a phone signal. These walkie talkies can apparently be used 3km apart with no interference, although they would probably most likely be used from upstairs to ask if their dinner is ready yet.
USB Utility Charge Tool
With so much technology, there's a heck of a lot of battery charging that needs to happen too and it can be a right pain having to have so many cables and wires cluttering up the place. However, this universal USB charging tool means you can charge a wide range of devices from your computer.
Cookoo Wristwatch
For those who feel like they're missing a limb if they don't have their phone on them then the Cookoo wristwatch could be a lifesaver. You sync it up with an iPhone and it alerts you when you have a text message, phone call, email, event, Facebook notification, etc, so you'll never miss out on what's going on. It's also an actual watch if you want to do mundane things such as tell the time.