Disclosure of Material Connection: Some of the links in this post may be "affiliate links." This means if you click on the link and purchase an item, I will receive an affiliate commission. Disclosure in accordance with the Federal Trade Commission's 16 CFR, Part 255. This site is a participant in the Amazon Services LLC Associates Program, an affiliate advertising program designed to provide a means for sites to earn advertising fees by advertising and linking to Amazon.
You may remember that recently my spouse and I went on vacation (yay!).  We went down to the Caribbean and saw several islands.  They aren't up yet, but I have been writing for Travel Blue Book, and over the next few weeks you will see some posts on my travels, including how to drink for free in St.Maarten. Yes.  Free.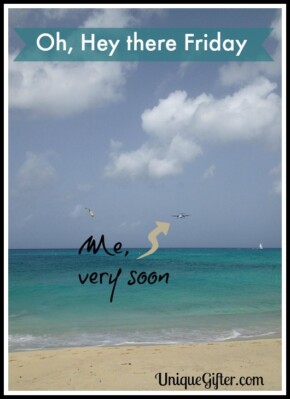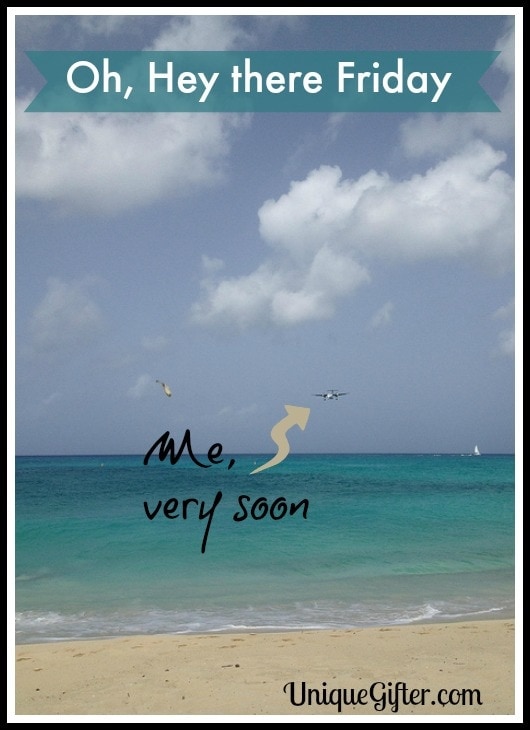 Vacation was fantastic, and expensive (grrr falling exchange rate!).  We came home to a few absolutely gorgeous and warm spring days, which were followed by snow.  SNOW.  Ugh.  The trees were pretty, at least.  While we were away we did some hiking, relaxing, snorkeling, drinking, eating and sleeping.  I have to say, I'm a pretty huge fan of AirBnB,
A family I know spent over two years and an obscene amount of money to adopt an adorable little girl with down syndrome from a country where her care options were extremely limited.  When they arrived home, jetlagged and with lots of adapting to do to integrate her into their already large family, I set up a meal train for them.  Cooking for 10 people (us + them) all in one go is a lot of work!  It reminded me that I need to get around to writing a post I have had in my ideas folder for ages and ages, on good meals to take to families.  The burritos for a crowd post is coming up on Monday for y'all, but this time I made a couscous salad, marinated baked chicken (I just made up the marinade as I went), and chili maple sweet potatoes + yams (holy crap delicious!!!!).  I picked up two bottles of sparkling pear "champagne" as a treat and a box of Dunkaroos
, which should make the older sisters quite happy.  (I just googled dunkaroos, it turns out they're a Canadian thing, who knew?!)

I haven't shopped for kids snack food in ages, probably since I was in high school and wanted some for myself.  That stuff is so expensive!  I should have made Jessica's No Bake Protein Balls, yes, but my goal was to provide a treat that they wouldn't get most of the time.
Does your mailbox have reflective numbers on it?  If not, do you have a gigantic, easily visible from the street house number?  If not, you should do that ASAP.  Go read this quick article at Blessed Beyond Crazy to find out why.  I'm not kidding, do it.  I found that article on Pinterest and you should follow me there!
Over the past few weeks I've taken up a bit of freelance writing, which has now nearly covered the cost of my new netbook!  We went over a year at home with only one laptop working properly and life is much easier now that we each have a computer that works again.  We're in income-increasing and cost savings mode after the vacation.  There was a bonus 15,000 PC points for spending over $100 this week, which works out to $15 in cash-back, so that was awesome.  There were also a few things that we eat regularly (couscous, tortillas) on sale, so I stocked up with more couscous than my spouse wants to see for a long time.
While it was snowing (!!!) on the weekend, we did some spring cleaning, including reorganizing the pantry and about half of the storage locker.  I was pleasantly surprised by how little junk there was in the pantry to throw out.  They were two mostly-finished bags of rock solid marshmallows, some very old cheerios and some very old ginger snaps used for a Jamie Oliver recipe I made once, (yes, back in March of 2013).  Reorganizing also means there's lots of available space again, to put my 8 boxes of whole wheat couscous and whatever else I find to stock up on.  My spouse is not going to be thrilled upon discovering such a healthy supply of couscous.
If it stops snowing, we will finally be able to start road  biking regularly.  My spouse has signed up for a team triathlon, plus there's a big weekend ride that we (try to) do every year, which is about the same length as the Ride to Conquer Cancer.  Speaking of that, if you have a few extra bucks, please consider sponsoring my cousin, who is riding in honour of our late grandfather.
How have you been lately?