Disclosure of Material Connection: Some of the links in this post may be "affiliate links." This means if you click on the link and purchase an item, I will receive an affiliate commission. Disclosure in accordance with the Federal Trade Commission's 16 CFR, Part 255.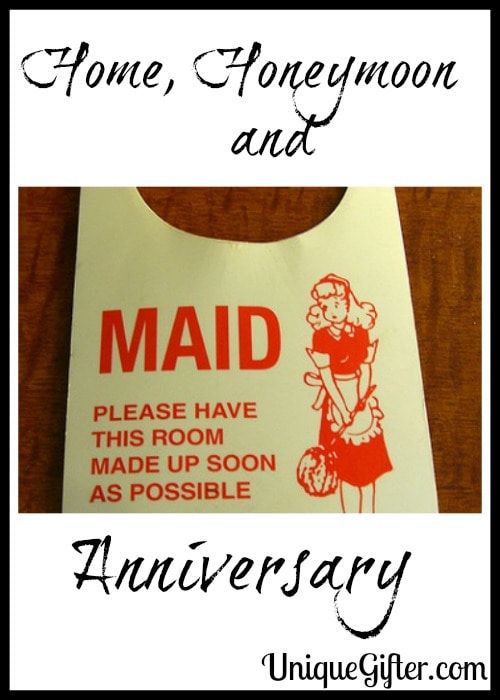 [CC Attribution – walknboston – Photo]
The following is another guest post, from a blog that I have been hooked on ever since I discovered it.  Jessica's tagline is "…written especially for the savvy, sassy, independent lady of today (like you!)" and obviously that means it's a super-fun read.  
Hi there, my name is Jessica and I blog about personal finance and lifestyle topics over at Mo' Money Mo' Houses. Feel free to follow me on Twitter, Facebook, or Pinterest.
I've never really had to think about wedding gifts before, but this summer it seems like every couple I know is tying the knot and I have no clue what to get any of them! Of course a lot of them have gift registries at The Bay or some other big department store, but there are quite a few others that don't. I would love to just go the easy route and give them cash or a gift card, and I probably will for the couples I don't know that well, but for the couples that I've been lifelong friends with, I want to make sure I get them something really special and from the heart.
Since I'm also in the planning stages of my own wedding, I like to try and put myself in the bride-and-groom-to-be's shoes and come up with gift ideas that are not only thoughtful, but also practical. After racking my brain for well over a month (sorry for taking so long to write this post Anne!) I've come up with 3 great gift ideas categorized for the home, the honeymoon, and the first anniversary.
For the home – Almost all of the couples I know already live together, so getting them a blender or set of knives isn't really an option. Then again, there are a number house related gifts that I think any newly married couple would jump at that don't require buying new kitchen appliances. Since things can get really busy for the couple leading up to the wedding, what are the chances they've had time to clean their house? I'm gonna say next to none. While they're sipping margaritas in Mexico, why not arrange for a cleaning service to clean their place from top to bottom so that everything is in order when they return home? Another cool gift idea would be to collect all of the photos that guests took at the wedding on their personal cameras, and make it into a coffee table book for the newlyweds to flip through while they settle into married life.  (Editor's note: I have some of these, via blurb and they are awesome!)
For the honeymoon – Since I'm currently in the process of planning my wedding, the honeymoon is pretty much the last thing on my mind. A great gift that is not only thoughtful, but also won't cost you much money, is to act as the couple's personal travel agent. Using a budget the couple gives you, coordinate the flights, hotel, and transportation for their honeymoon so they don't have to worry about it while in the thick of dress alterations and cake tastings. As a special touch, arrange for a special gift basket full of candy, drinks, and cheesy wedding knick-knacks to be awaiting them when they enter their hotel room.
For the first anniversary – If you know the bride and groom are big champagne or wine lovers, why not get them a nice bottle of champagne or vino that they can crack open on their first anniversary? Depending on how much you want to spend, and how much you like the couple, you can splurge and get them a bottle of Dom Perignon for a couple hundred bucks, or a buy them a few bottles of their favourite red or white wine. Another idea I happened to stumble upon on Pinterest was to put a bottle of wine into a wooden box for the couple to nail shut at the wedding. After the newlyweds have their first fight as a married couple, they can break it open and cheers to making up.
Thanks Jessica for these fun suggestions!  Hopefully you receive some of them for your own wedding…!