Disclosure of Material Connection: Some of the links in this post may be "affiliate links." This means if you click on the link and purchase an item, I will receive an affiliate commission. Disclosure in accordance with the Federal Trade Commission's 16 CFR, Part 255.
Happy Friday, y'all!
Stop by Debt Free Guys to read my interview as part of their Money Masters series!
This week I watched this awesome video by the French supermarket Intermarché. It tells the story of how they repurposed not-pretty vegetables that used to be discarded by wholesalers, reducing food waste. Yay!
Tonight I am taking dinner to yet another family, the storks around here are working overtime, I think. There are infants left, right and center! I am going to have to continue coming up with Affordable Meals to Take to Families!
I read a post by Cat of Budget Blonde this week, over at Budget Ease, called Great Gifts to Give if You're on a Budget. Obviously I am very supportive of this idea! If you want to take a look at some affordable gift ideas, read my entire category on how to save money on gift giving!
Things are going quite well over at Money Propeller! Every Friday I am hosting a linky party called Friday Jet Fuel, where you can come and link up your posts and visit others.  Please join us!
I saw this really awesome collapsible, reusable coffee cup on Kickstarter called Smash Cup.  I ended up buying two, because they look so awesome.  Here is a graphic that explains how they work (which I blatantly stole from the Kickstarter page).  There's an awesome video on Kickstarter, too, go check it out!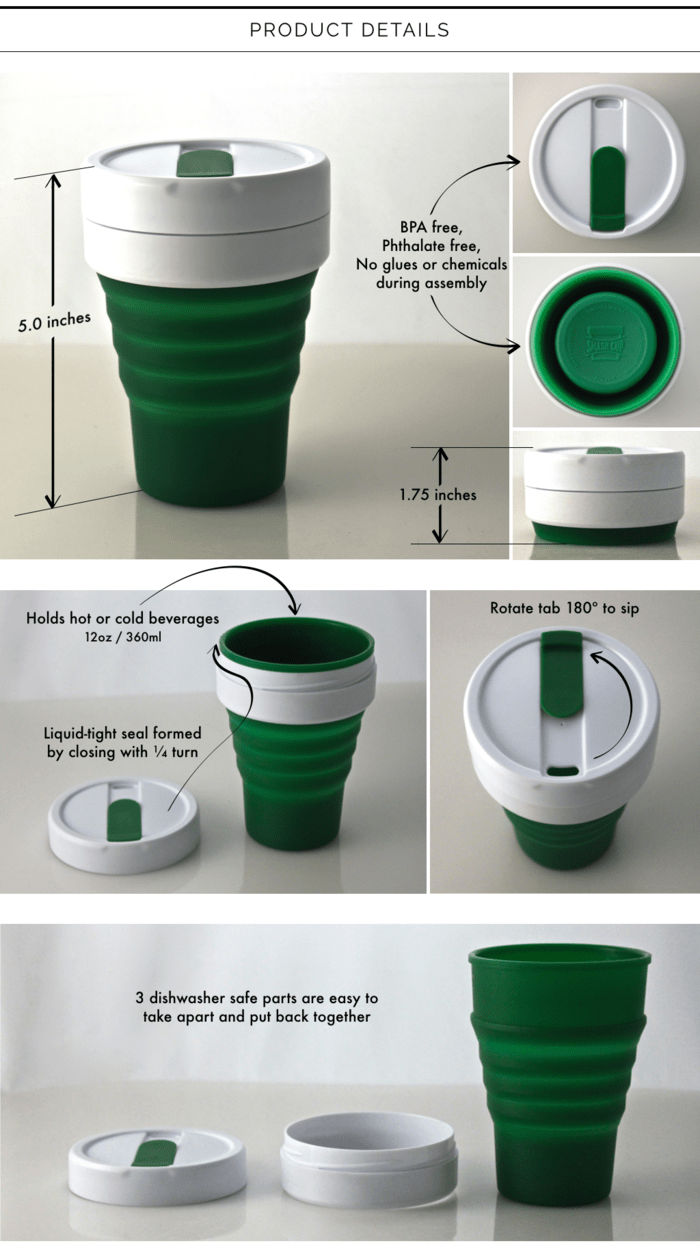 What did you get up to this week?