Disclosure of Material Connection: Some of the links in this post may be "affiliate links." This means if you click on the link and purchase an item, I will receive an affiliate commission. Disclosure in accordance with the Federal Trade Commission's 16 CFR, Part 255. This site is a participant in the Amazon Services LLC Associates Program, an affiliate advertising program designed to provide a means for sites to earn advertising fees by advertising and linking to Amazon.
There's something about jewelry.
Many people can never have enough.
Accessorizing changes up the entire vibe of an outfit, with a simple swapping of one or two pieces.  As a result, jewelry gift ideas are really a chance to open up a whole new set of outfits and clothing vibes for the recipient. Jewelry is a chance to share some flair and personality, even if you are wearing jeans and a black top.
Another great thing about jewelry?
Artistry.
There are tens of thousands of designers in the world, if not more, all adding their own personal touch and creativity to jewelry pieces.
They are an online jewelry retailer, that features the bold and inspired designs of dozens of designers, in all sorts of mediums.
Designer Lena Skadegard describes her work as
"… inspired by the power of the earth's organic, raw treasures and the experiences."
Here is an example of one of her bracelets, called the Eitan Bracelet, that features pink opal , citrine and 18K gold vermeil. It falls into the category of Fine Jewelry, thanks to the luxurious components.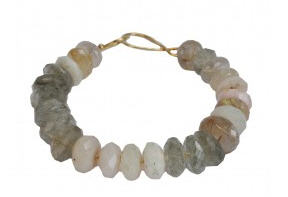 Robinda Unsworth presents the long (38″), simple and elegant Aditi Necklace, compiled from sterling silver, 22K gold vermeil and pearl sapphires.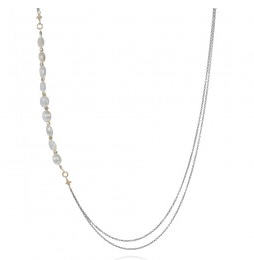 Looking for something extremely unique? Try Elizabeth Cole's fish earrings on for size.  These are Swarovski crystal and 24K gold plated conversation starters!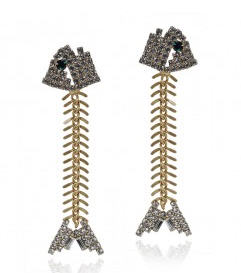 Fragments has a selection of creatively shaped rings, including this opal ring, which has the colour and depth of a Caribbean sea, by designer Melissa Joy Manning.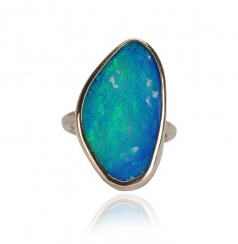 For those with a penchant for the bold and original, Fragments is the place to shop.  Here are some highlights from their avant guarde collection: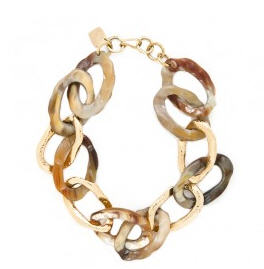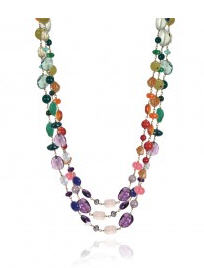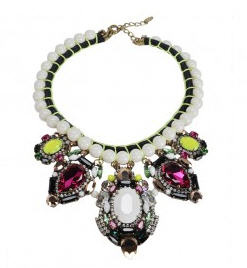 Does anything strike your fancy? Pop on over to Fragments.com and browse a bit.