370 Printable Children's Activities
Are your children bouncing off the walls?
Have you heard the refrain "I'm booooored" over and over again?
Perhaps you just need some fun ideas for entertainment.
Written by parents of multiples (including a set of twins!), this list of activities will keep everyone in your household occupied.
All without breaking the bank.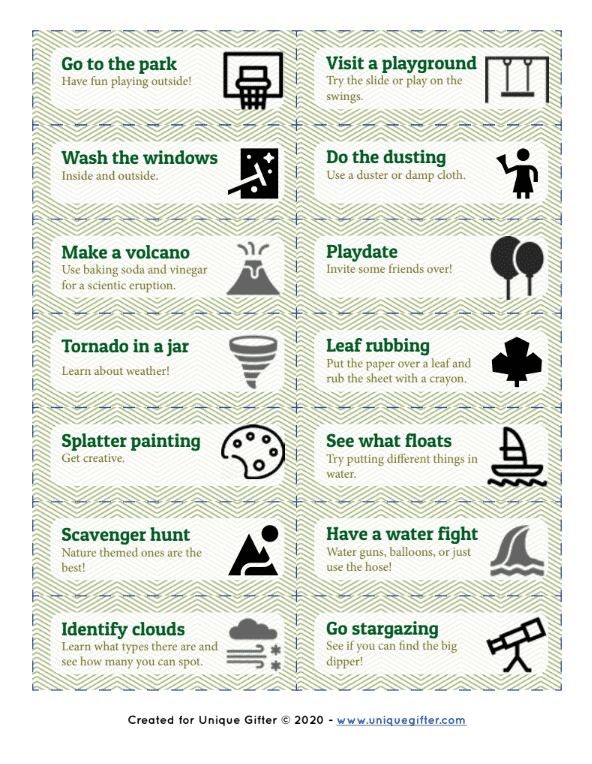 "With 6 kids in my house during the pandemic, these activities are a gold mine!
Our house is full, from toddler to tween, and the kids are used to sports and activities nearly every day. The house walls feel like they're getting closer together every hour. These low and no-cost activities are exactly what we needed."
Keegan from The Daily Change Jar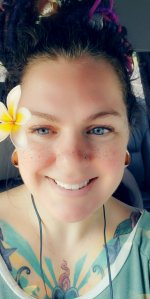 Do you need some BOREDOM BUSTERS?
Spur on their creativity. Repurpose the recycling. Learn something new.
280 Free or Nearly-Free Ideas

Learn something online. (Free)

Repurpose the recycling. (Mostly Free)

Do some imaginary play. (Free)

90 Activities with a Cost

Make play dough.

Go to an ice cream shop.

Visit a children's museum.
What if you could make it through your next conference call without interruption?
Would you like to help your kids make new, fun memories?
Whether you're looking for new ways to encourage independent time in your children, or to add new variety to your weekends, with this selection of 370 ideas, there's something for everyone.
Unique Gifter's 370 Printable Children's Activity Jar Ideas
Unlock hours and hours of fun with this easy printable product.
For $7 USD you can have your children entertaining themselves today.
You'll get 27 pages of easy, kid-friendly activity ideas, which is less than two cents per idea and less than the cost of one hour of babysitting in most places.
A Boredom Box OR Activity Jar Ideas ?
This is the most activities you've ever found in one place!
After you get these activity jar ideas, it's easy:
Print out the activity cards. Alternatively, write down the ones you would like to use, if you don't currently have access to a printer.
Cut out along the lines.
Remove any cards you don't want to use.
Put the cards all together in a jar or in two separate containers (one for free, one for paid.)
Have fun!
Frequently Asked Questions
What am I buying, exactly?

You get a 28 page PDF containing 370 activity ideas for kids. You can print it out and cut them into slips of paper, to put in an envelope or jar.

When will it be delivered?

As soon as you complete your purchase, you will have the option to download the PDF. Plus, a link to access it again will be emailed to you.

Which ages are appropriate for these activities?

Many of the activities are open ended and can be as complex and independent, or simple and parent-guided as necessary. The activities are best for children approximately aged 3 through 11.

What supplies will I need for these?

The majority of the ideas only require some combination of the following: an imagination, an internet connection, common children's play items, minor craft supplies or things around the house like cardboard recycling. 280 of the ideas fall into this category.

How much do the paid activities cost to do?

Paid activities range from $1-5 in inputs, like a roll of painter's tape, to the cost of admission to local events or perhaps a weekend away (if something is not available in your area.) 90 of the ideas fall into this category, with most costing less than $10 per person.

I am self isolating/quarantined/on lock down. Is this still worthwhile?

YES! Over 200 of the activities can be done indoors or in a backyard, with things you likely already have at home.

The rest of the ideas are ones you can look forward to doing another day.

What size paper does it print on?

Letter size paper, 8.5 x 11". That said, most modern printers have a "fit to page" setting that will let you scale and print to other sizes, like A4.

What if I don't currently have access to a printer?

That's a-ok. You can still read the ideas off the screen. You can also write them onto your own paper, if you'd like.
Ready for some kid-friendly fun?