Disclosure of Material Connection: Some of the links in this post may be "affiliate links." This means if you click on the link and purchase an item, I will receive an affiliate commission. Disclosure in accordance with the Federal Trade Commission's 16 CFR, Part 255. This site is a participant in the Amazon Services LLC Associates Program, an affiliate advertising program designed to provide a means for sites to earn advertising fees by advertising and linking to Amazon.
It's true that diamonds are the perfect choice when choosing an engagement ring. When it comes to durability and value, nothing beats this precious stone. In the past, diamond engagement rings were popular and used as a standard type of ring when proposing to your girl. But not everyone can afford a diamond engagement ring. Not all ladies want a diamond ring. For this reason, more and more people consider non-diamond engagement rings as the perfect alternative.
If you are looking for non-diamond engagement rings to give your girl, then consider these:
Sapphire Engagement Ring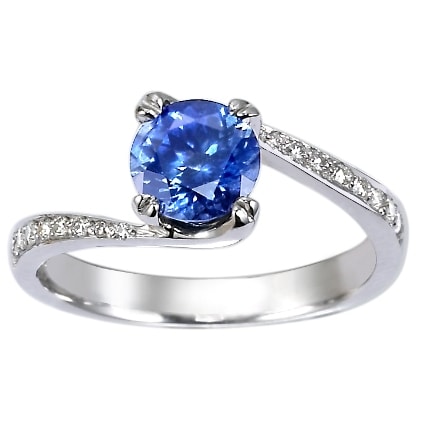 Image courtesy of http://noteofengagementrings.blogspot.com/
Aside from diamonds, sapphires are one of the most favorites when it comes to engagement rings. Sapphires are available in a wide variety of brilliant colors, from pink to orange, and to the well-known deep blue color. They are stunning and durable just like diamond. Their brilliant hue makes them stand out and flattering to different skin tones and finger sizes. Sapphire rings are believed to symbolize sincerity, honesty, and loyalty.
White Topaz Engagement Ring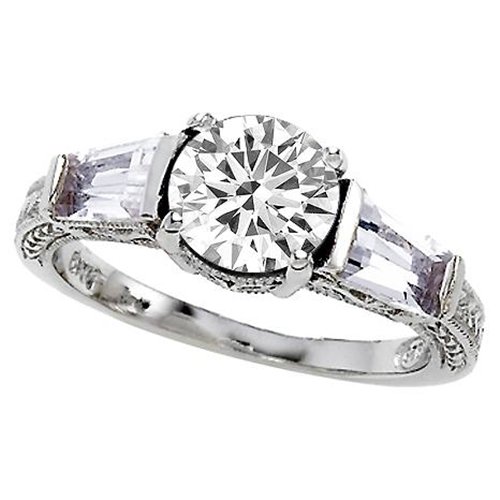 Image courtesy of  http://www.dicandiafashion.com/
White topaz is a beautiful stone commonly used in jewelry. Like sapphires, the brilliant white color of this ring makes it so pleasing to many types of skin tone and finger sizes. White topaz is also another popular alternative to diamonds since that they have similarities when it comes to looks and durability. The only difference lies in the clarity (a diamond is clearer) and the worth of the stones.
Ruby Engagement Ring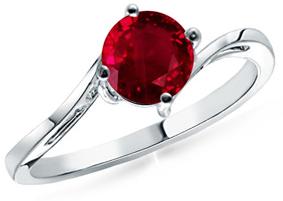 Image courtesy of http://ladies-trends.com/
If your girl loves red, then consider buying her a ruby engagement ring. Ruby is also a popular alternative to diamonds. It is unique and definitely glamorous. While only available in red color, this precious gem comes in a variety of red shades – including brick-red, pink-red, brownish-red, and cherry-red. In addition, this gemstone is considered the second hardest gemstone with a hardness of 9.0 — next to diamond.
Emerald Engagement Ring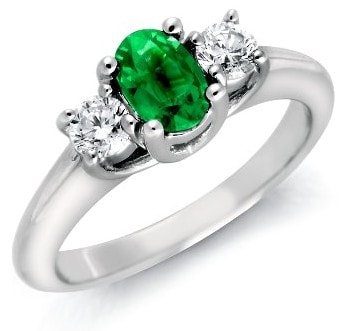 Image courtesy of http://www.haloengagement.com/
In this age, emerald is high in demand due to its illuminating green color that makes it flattering to the hands of any girl who wears it. If you're looking for an elegant-looking, yet budget-friendly engagement ring, then emerald is a perfect ring option. A ring made with real emerald stone symbolizes devotion, adoration, loyalty, and true love. In addition, it is believed that people wearing an emerald will have great and peaceful married life.
Moissanite Engagement Ring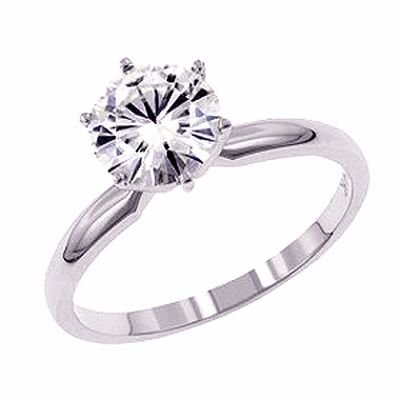 Image courtesy of http://www.amazon.com/
Traditional engagement rings are very expensive. If you're short on the budget, consider getting a Moissanite engagement ring instead. This is a rare mineral, which is synthesized and crafted in laboratories. Since its discovery, Moissanite has been popularly used in making jewelries, especially engagement rings. It looks like a diamond, and has the same glamorous appeal as other gems. Yet, Moissanite engagement rings only cost just a fraction of the diamonds. Furthermore, they are also durable, making it as a smart choice for anyone.
Opal Engagement Ring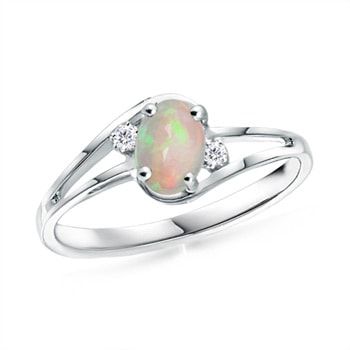 Image courtesy of 69beadsnstuff69
Unique and enchanting, opal engagement rings are becoming increasingly popular among couples. Opal offers a wide array of shades, making them a perfect alternative to diamonds. While this stone is not as durable as diamonds and rubies, they're still considered as high quality material. Unlike other gemstones, opals are genuinely rare and their beautiful appearance would really impress your girl when you finally pop that question.
Amethyst Engagement Ring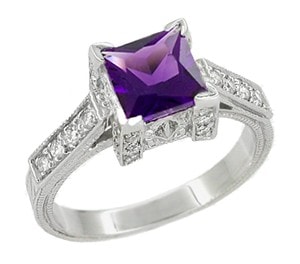 Image courtesy of http://www.antiquejewelrymall.com/
Amethyst is a violet-color semiprecious stone, which is often used in jewelry. Like other stones, amethyst also has a variation of shades, from pale lilac to deep purple color. The color varieties of this stone are caused by iron impurities contained within the structure of the mineral. The use of amethyst engagement rings is increasing becoming popular today because more people are following non-traditional weddings; thus, opting for non-diamond engagement rings.
Pearl Engagement Ring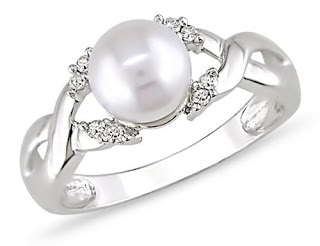 Image courtesy of http://engagementring-s.blogspot.com/
Pearl engagement rings provide distinctive style and appearance, which can't be matched by traditional jewelry pieces. The lustrous beauty of pearl can give anyone's finger a youthful glow. In addition, pearl engagement rings are less expensive compared to the cost of diamond rings. However, pearl rings should be given extra attention and care as they are not as durable as diamonds.
Stacking Engagement Ring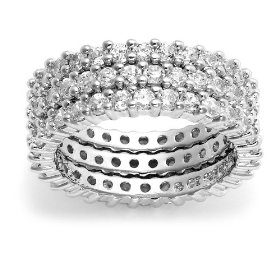 Image courtesy of http://www.zimbio.com/
In today's age, women are looking forward to receive a unique style of engagement ring. If you want to impress your girl and give her something that will make her ring distinctive and special, consider stacking engagement ring.
No Stone Engagement Ring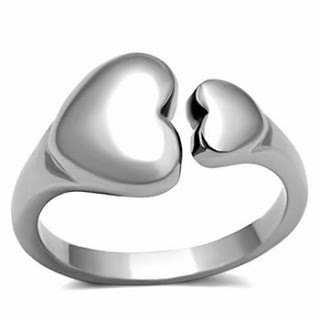 Image courtesy of http://blog.cerijewelry.com/
Buying a stone-less engagement ring is completely un-traditional, but if you really want to save a large amount of your wedding budget, then this is a great choice to consider. In fact, more and more people are now considering wearing this type of jewelry because of its simplicity. There are plenty of beautiful stone-less engagement rings out there to choose from. The key is to find that perfect ring that will compliment the skin tone of your lovely bride-to-be.
While diamond rings are the standard in romantic proposals, it doesn't mean that everyone should follow this. Whatever type of ring you give to your lovely girlfriend, either diamond or any of the non-diamond engagement rings mentioned above, it will definitely be appreciated, especially if it comes from the bottom of your heart.
If you are looking for other articles about non-diamond engagement rings, visit our website today.