Disclosure of Material Connection: Some of the links in this post may be "affiliate links." This means if you click on the link and purchase an item, I will receive an affiliate commission. Disclosure in accordance with the Federal Trade Commission's 16 CFR, Part 255.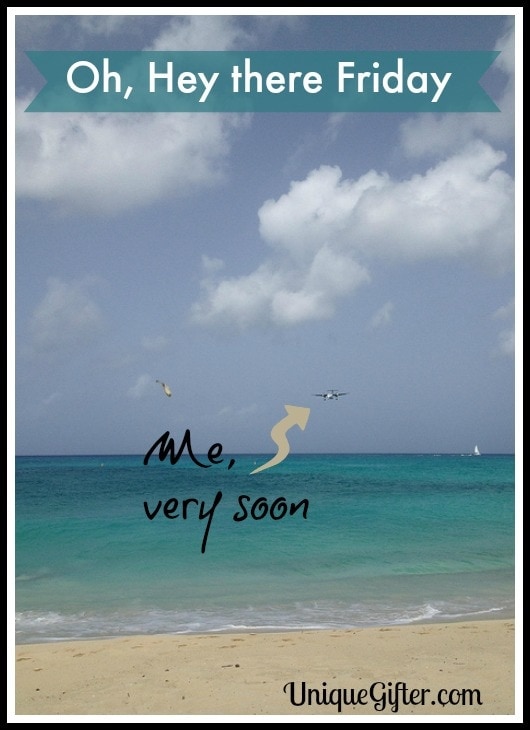 Why Hello There!  I am just about to get on a plane and wing my way to some decent weather.  I am very much looking forward to it!  Don't you worry, there are posts scheduled for awhile I am away, plus you will get to meet Kelsee, our newest writer, next Friday!
Some folks I know were featured on MoneySense, you can go read about Ruby and Bryn's portfolio recommendations.
My gift blogging friend Sarita has completely revamped her site and the new version is great!  She's gone from I Love Gifting to the Orange Gift Bag and you have to check it out.  Of note, Sarita has been living in Denmark for about a year.  I think she loves the national colour, don't you?
Do you find yourself struggling with your mood, as winter wears on?  (We welcomed spring with a fresh 32 cm of snow in my town, and a power outage that affected about 80% of the houses.)  Sarah wrote a very insightful piece called Is the Walking Dead the Reason You're Depressed?
Do you follow me on Pinterest yet?  I have a whole bunch of gift related stuff pinned, plus some other random things, like food.  I think pinning food pictures must be a requirement for being on pinterest or something, it just, happens.  I liked this idea that I found the other day, though it does mean you probably can't regift that bottle of wine!  It came from Cool Mom Picks, that's a paint marker
in the corner.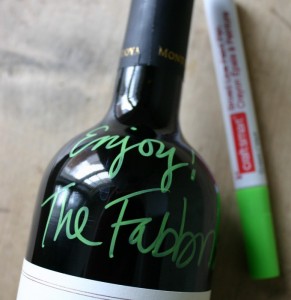 Thanks to Jana for tweeting a link to this awesome Random Act of Kindness post by Till Then, Smile Often.
Have a great weekend y'all!
[Photo – Creative Commons Attribution Share Alike – Tomathon]