Disclosure of Material Connection: Some of the links in this post may be "affiliate links." This means if you click on the link and purchase an item, I will receive an affiliate commission. Disclosure in accordance with the Federal Trade Commission's 16 CFR, Part 255. This site is a participant in the Amazon Services LLC Associates Program, an affiliate advertising program designed to provide a means for sites to earn advertising fees by advertising and linking to Amazon.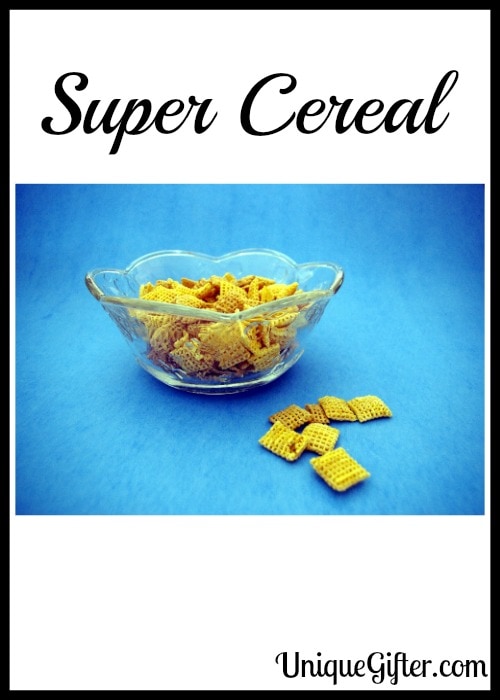 "I'm super serial guys." – Al Gore on South Park
When I was in high school, my mother was rather afraid that I would choose to live off of cereal when I went to university. Somehow, that never came to pass and fast forward a few years and I can't drink milk. Cereal loses out big time. Fake milks are not the same. My eating habits aside, wedding gift registries often have open stock dishes listed, allowing you to select the cereal bowl.
Chances are the couple would like 8-12 cereal bowls, so you have the option to splash out, or stick with 2 bowls to make an affordable wedding gift. Unless you live somewhere like Australia where they have milk that doesn't go bad at room temperature (ya… gross much? I've had it before.) you'll want to stick with things that don't go bad, like cereal. I suspect you have seen plays on chocolate bar names or slogans, so here are a few I thought of already for cereals, to include in your card or write on the box(es):
You're grrreat!

Together for LIFE

When you think your Honey is Nuts

Some Lucky Charms, to help you on the road of LIFE

You're Lucky to have met someone so Charming

Dear Chris, Morgan went cookoo for Cocoa Puffs when you two met.

Here's to lots of "ooohs"–
(Make sure it's appropriate to your audience.)

Hope your Honey gives you Kix.

Holy Crap you're married!
Depending on your friends and their sense of humour, you could also write that you got them a very nice [insert free gift in cereal box] here for the wedding. They may have always wanted a rice krispies character watch, or yoga DVD, ya never know.
There's also the option of finding a ridiculous cereal to include, such as some of these: Jurassic Park Crunch, High School Musical Cereal, GI Joe Action Stars, The Fairly OddParents Cereal, Fantuz Flakes (this had something to do with the RoughRiders), C-3POs, and on and on.
Here are some resources, the Wikipedia list of Breakfast Cereals as well as Think Slogans Cereal List.
 What other sayings can you come up with that play on cereal names or slogans?? I'm all ears and will give credit to you!