Disclosure of Material Connection: Some of the links in this post may be "affiliate links." This means if you click on the link and purchase an item, I will receive an affiliate commission. Disclosure in accordance with the Federal Trade Commission's 16 CFR, Part 255. This site is a participant in the Amazon Services LLC Associates Program, an affiliate advertising program designed to provide a means for sites to earn advertising fees by advertising and linking to Amazon.
"Cookie?!"
[Is this aging me? I hear Cookie Monster
isn't into cookies anymore
, something about childhood obesity rates…]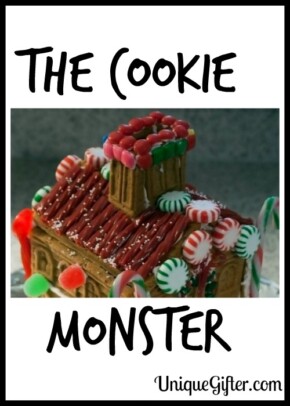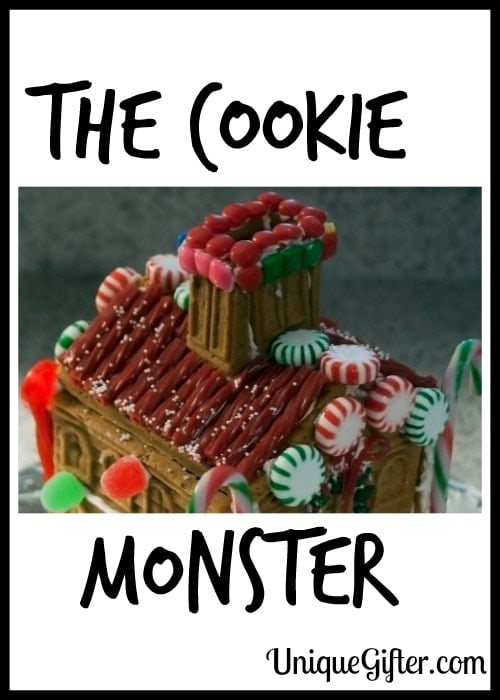 An extremely common wedding gift registry item is the cookie sheet. There's usually a million on there. Likewise with cooling racks for cookies. Obviously, there are a million awesome things to make a cookie sheet into a creative wedding gift! Here are some ideas I have:
Super Awesome Cookie Cutters
– Do other people also see super cute things and want them, but really they are completely unjustifiable purchases? I do. A fair bit. I have seen some of these cookie cutters before and they definitely fall into that category. Thank goodness for weddings as an excuse to get people cool things. You could go the regular, big jar mix bag for all occasions, route or pick some of the crazier ones to share with your friends:

[There's so many more cute ones, but I should stop…]
Silicone Pan Liners
– I really like these things; stuff comes off of them much better than the regular metal tray. From getting the cookies to lift off the pan, to getting the gunk of chicken wings removed, I love these things.
– Several companies make these and they range in price a lot. Silicone pan liners are one of the things that Canadian Tire regularly puts on sale for a steep discount.

Pancake Lifter
– Why not pick up the pancake lifter that's also sitting on the registry? They get used for cookies all the time, too!
Other Baking Things
– Chances are there's a huge assortment of baking related kitsch on the registry list. You can get some and put it together into a nice gift basket package.
Flavoured Sugar
– I have something fun in the works on this subject, stay tuned.
Cookie Mix
– It is very affordable, with a super cute result, to make a cookie mix in a jar. All you need is a large mason jar plus some ingredients and a recipe card. Mason jars are often found at garage sales and thrift stores, or you can buy them directly at many department stores and grocery stores.
– Here is a large list of cookie mix in a jar recipes, from Razzle Dazzle Recipes.
– If you like the idea but would rather someone put it together all super-cute-like, Etsy is your friend.
Real Vanilla Extract or Gourmet Chocolate Chips
– Why not add a nice splurge item for the baker? A big bottle of real vanilla extract perhaps? If you go to Mexico, swing by the grocery store to pick up some for a better price than the tourist shops (same brands even!) Some delicious chocolate chips from a chocolate shop?

Piping Bag
– I love sugar cookies. A lot. They are even better after you pipe super fun designs onto them. Chances are good that most folks do not have piping bags and probably won't go out and get them, either. Alternatively, you could pick up some of the self-contained gel writers to add to this gift.
Sprinkles
– As above. I gave some awesome icing and sprinkles along with silicone cupcake cups and cake mixes to a young relative this past Christmas. Total hit. It works on adults too, I swear.
Cookie Recipes
– I have already expressed my love for the Joy of Cooking
, but there are many other great cookie cookbooks out there.
– Alternatively, you could add in a recipe card or two with your all-time favourite cookie recipe. Even better, the recipe card gift idea– perfect from a big group.
Many of these choices are very frugal, yet creative and personal touches to add to a wedding gift. Remember to start with something from the registry, because they actually want it! (and always give a card!)
What is your all-time-favourite cookie? Mine is the aforementioned sugar cookie.