Disclosure of Material Connection: Some of the links in this post may be "affiliate links." This means if you click on the link and purchase an item, I will receive an affiliate commission. Disclosure in accordance with the Federal Trade Commission's 16 CFR, Part 255. This site is a participant in the Amazon Services LLC Associates Program, an affiliate advertising program designed to provide a means for sites to earn advertising fees by advertising and linking to Amazon.
The First Photograph – A Frugal and Thoughtful Wedding Gift Idea
Have you heard the horror stories of couples waiting months and months, sometimes over a year to get their professional photographs back? I have. Thankfully, my photographer was lovely and I avoided such a disaster. However, it is still awesome to get those first few pictures. That's where this gift idea comes in…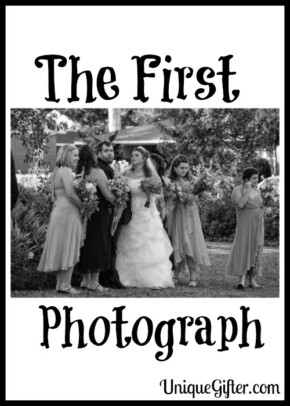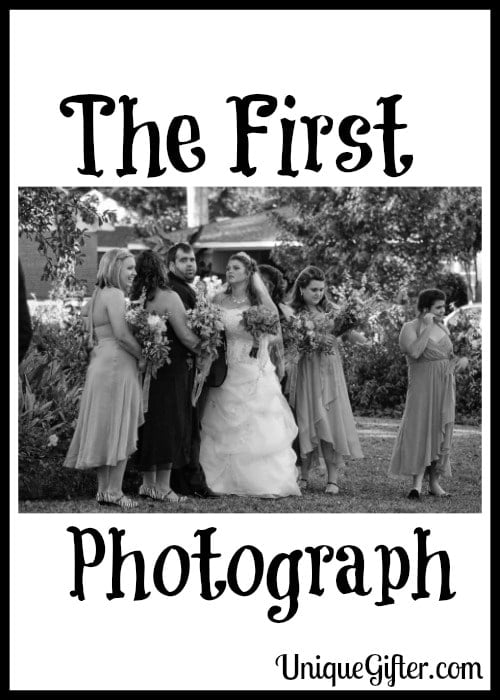 This idea is 100% stolen, from this forum thread.
Let's say that you are a moderately competent photographer, or even a full-on-amateur. Maybe you, like everyone else, have brought your camera to the wedding ceremony. This one won't work very well if the ceremony and reception are held in the same location. However, it is *perfect* if you have a "Catholic gap" or there is a moderately long break between ceremony and reception.
Step 1: Use your camera. Take pictures of the couple. The more and the better the photo, the better this gift.
Step 2: If you're able to touch up photographs on your computer, have your laptop in the car (charged). Upload your pictures and pick a good one (or several). Load it onto a USB key.
Step 3: Go get your picture printed. It is probably best to have scouted out your choices already, or at least googled some locations. You are looking for one of those Kodak machines (call and ask which sizes it will make) or a 1-hour photo place that will be open and available.
Step 4: Put your freshly minted photograph in a frame. I would advise against spending very much money on a frame, unless you picked it off the registry or are 100% confident you know the couple's style. They may like the picture but not want to keep the frame; it may also be appropriate to mention in your card that they do not have an obligation to keep the frame.
Step 5: Take your framed, fresh off the presses photograph and your card to the reception and put it next to the card box. You should get rave reviews from the couple and all the guests!
Total Cost: Approximately $3, if you Kodak booth and use a thrift store/dollar store/regifted frame.
Payoff: Awesome!
This is a super-fantastic way to give a cash gift as well, with that little extra something. It is creative, unique, personalized AND frugal.
At my wedding, I was lucky to have the talented Jess of JC Photography and Visual Arts as a guest, who took some amazing pictures for me as a friend! If you need a photographer for anything in the SW GTA/Brantford area, definitely check her out.
To see our full list of unique and creative ways to give money as a gift, please visit the Cash Gift Ideas page.