Disclosure of Material Connection: Some of the links in this post may be "affiliate links." This means if you click on the link and purchase an item, I will receive an affiliate commission. Disclosure in accordance with the Federal Trade Commission's 16 CFR, Part 255. This site is a participant in the Amazon Services LLC Associates Program, an affiliate advertising program designed to provide a means for sites to earn advertising fees by advertising and linking to Amazon.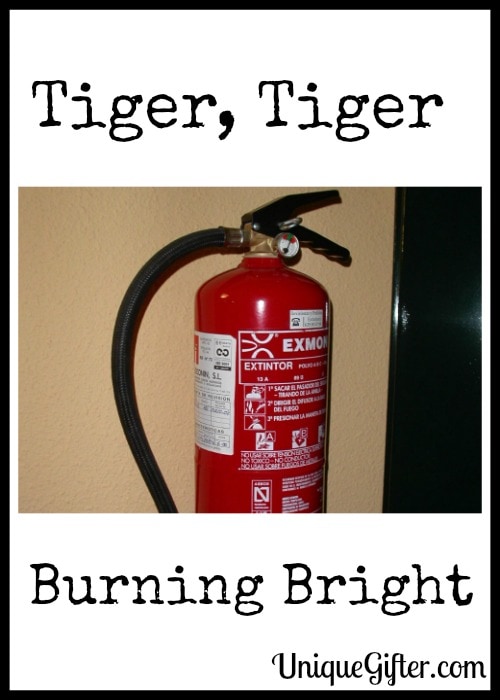 In the forests of the night. – William Blake
I have had that stuck in my head since I started thinking about this post. This gift idea comes thanks to my friend Shannon, who said it was the best not-on-registry shower gift she received. The kitchen fire extinguisher. It's one of those practical things that generally no one remembers to purchase. This is also a pretty swell housewarming gift.
You can purchase them for $20-25, at places like Canadian Tire, or even online at Amazon. Make sure you get one labelled kitchen, as you want the right chemical combination to put out grease fires and non grease fires!


Now – additional suggestions to go with the not-so-glamorous fire extinguisher:
A Fancy-Schmancy BBQ Lighter
– I tend to have a pack of the cheapest ones possible, this would be a chance to splash out and get someone a nice one.


Fuel or Candles for their Fondue Pot
– Fondue pots, especially the chocolate variety, are fairly common on a registry. Even if a couple doesn't register for a chocolate fondue set, chances are someone will stray from the registry and buy them one. Get a bottle of the correct fuel to go with the set, or one of those giant IKEA bags of tealights.


Candles
– There is a poem out there to give at a wedding shower, with pairs of candles for different occasions. I have seen this given to friends and it is very cute. You can buy a box kit from Keystone Candle which includes the candles and the poem.
– Here is a copy of the poem, taken from Unique Bridal Shower Ideas, where you can also find a shopping list.
A Basket of Candles For (Bride's name)

A basket of candles that come in a pair
in all different colors, for you two to share.
The white ones burn first;
they are wrapped in white lace
to celebrate your first married night
in your new chosen place.
The green pair is taller, and also much thinner;
burn with the first company you have over for dinner.
The dark blue candles are for after your first fight;
use them to burn while making up all night.
Pink candles set the mood and pave the way
for your first married Valentine's Day.
Now, when your first year of marriage is through,
the cream anniversary pair, will light for you two.
Red candles aflame, both your futures are bright;
celebrate promotions you've worked toward with all of your might.
By this time we hope, maybe, just maybe
you can light the purple ones, on the birth of your baby.
And just when you thought you'd put these away,
take the light blue ones out for your fifth anniversary day.
Now just one more pair left – for the big "two five" –
the anniversary pair that will keep your love alive.
Congratulations (Bride and Groom)
on the start of your forever.
May the two of you always be happy together.
And burn these candles just the way we said,
but please don't forget: blow them out before bed!
Sparklers
– These are just plain fun.
A Fire Poem
For the final touch, and this part is free, include the following poem and image with your card. Poems can be printed for free and add a lovely personal touch! This is posted as a Word document, so that you can add your own text in the bottom space.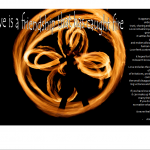 Do you own a fire extinguisher? Wouldn't it be good to know you had one, in case something lit on fire, like in this blog post?