Disclosure of Material Connection: Some of the links in this post may be "affiliate links." This means if you click on the link and purchase an item, I will receive an affiliate commission. Disclosure in accordance with the Federal Trade Commission's 16 CFR, Part 255. This site is a participant in the Amazon Services LLC Associates Program, an affiliate advertising program designed to provide a means for sites to earn advertising fees by advertising and linking to Amazon.
Drumroll please… this is a creative and unique wedding gift, that's also FREE. Yup, $0. Well, it does take a little bit of time, which you should value more than $0. Sorry, I'm an economist. Free is such an attractive price for the frugal, cheap or broke who need to come up with a wedding or shower gift. While still the exception to the rule, it is moderately common to move after a wedding. It might be one spouse moving to where the other lives, or the couple moving. I know of two weddings this summer where this will be the case, one even involves moving from the southern US to Canada for one person! Once upon a time in Rome, I met a guy while standing behind the Pantheon. He was walking around with his bicycle and it was pretty obvious that I was a tourist. He told me that he once went to visit his brother in New York City and was asked all sorts of things about Rome, which he couldn't answer. When he got home, he decided to become a tourist in his own city and has been visiting places on his lunch break ever since. Thus, he was a wealth of information and he was keen to share it with me. A plaza with statues became so much more once I knew the history of them and what they represented! All in all, a very cool experience.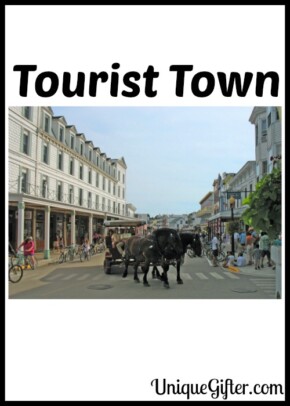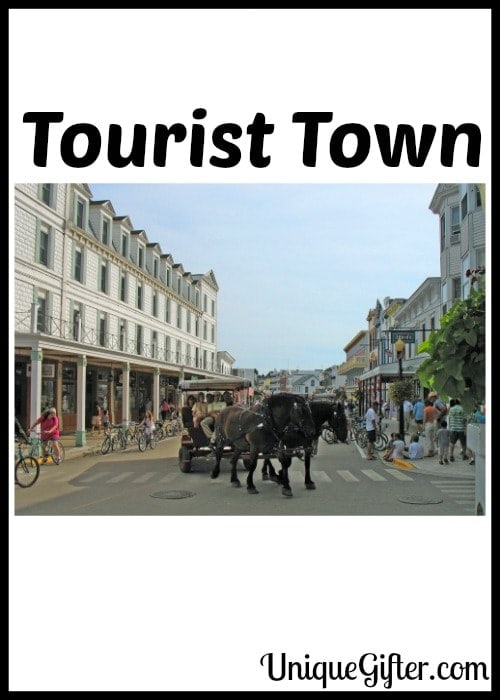 New City Info Pack
All of that prelude, to introduce this wedding (or post-secondary graduation) gift idea: a tourist info package! Most states/provinces, cities and even small towns, have a tourism office full of shiny, free documents. You can often order these things from afar, too: Brochures for British Columbia Attractions Ontario – includes a myriad of coupons! Ontario – Yours to Discover Visit California – this is because I like their ad on TV Wyoming – Forever West – just to mix it up Pull together some resources for the province or the ones nearby, the region or county if available, plus the town. Bundle together nicely, perhaps in a plastic file folder that closes, like these things:
Another great thing to get is a road map! CAA and AAA will give you these if you are a member (I believe). Many tourism offices also have free maps.
Not-Free Additions
If someone is moving to a bigger city, you could buy a map book for them to put in their vehicle. Yes, there are times they are more helpful than a smartphone! If they are moving to somewhere more remote, at least in Canada, you can also pick up a backroads map for their region. These are super useful if they are into camping, fishing, hiking, or getting lost on random roads. Is the destination a large city? There are many guide books available for larger cities, here are some examples:
Most of these city guidebooks are $10-20. If you happen to live in the destination location, or have spent a bunch of time there, you can add another personal layer very easily. Make a list of your own Top Ten Attractions, or Top Ten Coffee Shops, or Top Ten Rainy Day Activities, or Top Ten Frugal Fridays. Do you know which nights the museum is free, like Frugal Portland just mentioned? Do you know the best jam night in town? The public industrial kitchen? Where to get drive through perogies? Your favourite drunk food? The best gelato? Write down your insiders tips. You can do it up nicely on the computer, throwing in a funky graphic or two, as well. And there you have it – what is potentially a 100% free wedding gift, that's unique and personal, to boot! Now – to quote Nicole and Maggie from Grumpy rumblings of the half-tenured on the subject of Christmas Gifts and relocating:
And BIL keeps talking about how we told him there would be unexpected expenses with buying a new house and we wrote a check for that as a Christmas present and we were right. (They may still be having unexpected expenses next Christmas!) –
Cash, cash is king. This would be a fantastic way to make a cash gift less boring! Remember – always, ALWAYS, always give a card, with some nice writing in it. For further super cheap wedding or shower gift ideas, click here for our list. To see our full list of unique and creative ways to give money as a gift, please visit the Cash Gift Ideas page.