Disclosure of Material Connection: Some of the links in this post may be "affiliate links." This means if you click on the link and purchase an item, I will receive an affiliate commission. Disclosure in accordance with the Federal Trade Commission's 16 CFR, Part 255. This site is a participant in the Amazon Services LLC Associates Program, an affiliate advertising program designed to provide a means for sites to earn advertising fees by advertising and linking to Amazon.
This is a post on ways to save as a wedding guest, for more click here.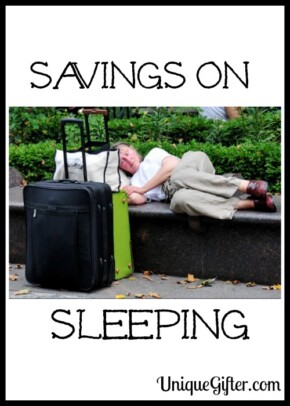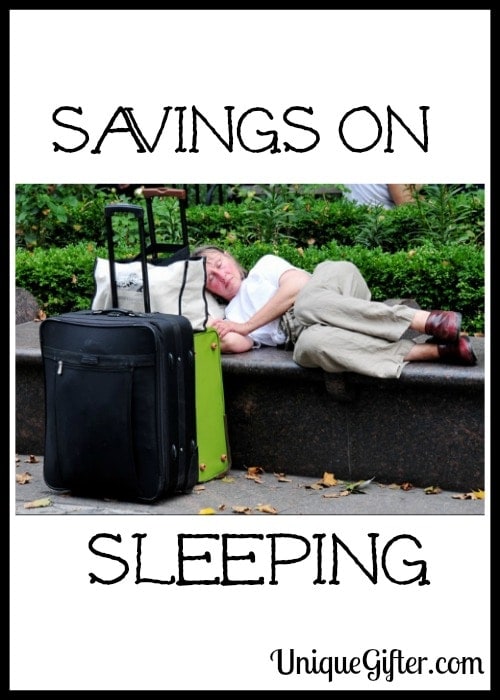 Couch Crashing
– Call or email any friends or family you may have in the area. Ask if you can stay at their place, sleep on their floor, tent in their backyard, etc. If they say yes, make sure to give them something nice and a thank you card, or cook a meal for them while staying there.
– Call or email the couple and ask if they have friends or family that might be willing to put you up. If you go this route, make sure that you ask a few weeks in advance, you don't want to be bothering them when they are stressing about details right before the date! Remember that you are friends or family with them so chances are good that you will get along quite well with their other friends and family. (Unless you're frenemies or the family has some politics). Again, make sure to give them something nice and a thank you card, or cook a meal.
– Facebook Shoutout: Post a facebook status message saying, "Hey everyone, +1 and I are coming to the Lost City of Atlantis May 25-27, 2012. Would we be able to stay with you? We'll accept beds, couches, floors, tent space, treehouses or dog beds. Much gratitude and a delicious homemade dinner offered up in exchange. Slash, does anyone know a cheap place to stay? Thanks!!" You never know which high school friend, your university buddy's sibling you met that one time, or best friend's grandma will be living in Atlantis. I have had very fantastic experiences staying with extremely distant relatives I have never met, or my aunt's sister's family, for example. I would also gladly return the favour.
– Couchsurfing.org – this is a network of folks who will let you stay on their couch. You can go there and setup a profile, see if you have any friends who can vouch for you as a decent human being, and search for couches to sleep on. Note: There is an inherent risk to this activity and we take no responsibility for your decision to use couch surfer and all of the consequences of those decisions and actions. I have hosted couch surfers several times and all of the experiences were good, however make sure you clear it with everyone living in your home first.
Group Purchase Coupons
– There seem to be more and more hotel and B&B deals available on sites like Groupon. You usually have several weeks to several months notice about weddings, so you may want to scour these sites for anything that might work for you. Make sure you read all of the squinty print, to make sure you don't buy something that's only valid Mon-Thurs, expires before you can use it, etc. If you live in Canada, I highly recommend www.alldailydeals.ca for an easy way to check most of the group buying coupons. When searching, make sure to select "Show Multiple Deals per Site" in the Sort and Filter section.
Hostels
– Don't forget that you can usually get private rooms, as well as rooms in "odd" combinations like 3 twin beds, which would be perfect if you're going with a car full of friends!
– You could also stay in a regular dorm room, where you get just a bunk. In cities, hostels are often the most affordable paid place to sleep.
– Most hostels come with a kitchen to use, too, allowing you to save even more money. It is not uncommon for hostels to include free wifi or free breakfast, either. Usually they are located close to the main attractions and transit lines of cities. Make sure to check about parking if you're going to have a vehicle there.
– Many hostels have cheap restaurants or bars attached, plus they tend to be very social places where you get to meet other travelers.
Colleges and Universities
– Wedding season is often in the summer, when many post-secondary institutions have limited or no programming. Many run their residences as hotels at this time, often at good prices.
– Check the area to see if there is a college or university nearby, then try searching for "X college hotel room" or something similar.
– Sheridan College in Ontario does this, click here to take a look. I have stayed there before as a hotel room. I believe it was $75+tax for a two bedroom suite, with a fridge, microwave and private bathroom, plus breakfast. Not too shabby! I wouldn't call it the best hotel experience of my life, but given we were paying about $20 per person, it was pretty darn acceptable.
L' Olde Internet
– This has worked very well for me in the past, especially for smaller towns and cities. Just start doing internet searches for "hotel coupon Seattle," or "cheapest hotel Phoenix," "best deal hotel Springfield." Obviously if you need to be in a more specific neighbourhood or in the downtown core, include that as part of your search.
Discount Booking Sites
– If you are going to spring for a hotel, consider splitting it with some friends. I, for one, would not mind my spouse and I sharing a room with friends, especially if it saved $50-100 per night!!
– There are many, many more of these than there used to be. Many will check prices with other competing locations. I did read awhile ago in the newspaper that the best price you see will be the first time you access that location from your IP address, so if you're looking, commit if you see a super fantastic price I guess.
– Hotwire.com – I use this one a fair bit, it had the best prices the first time that I looked to book a regularly occurring trip and I've been using it ever since.
– Kayak.com
– Expedia.ca
– Travelocity.ca
– Priceline.com – Click here for tips and tricks, plus a review, by bargain moose.
– Hotels.com
Private Rentals
– AirBnB.com is a fairly new service, allowing homeowners to rent out spare rooms or their whole place. I have no experience with them, but quickly looked into some things online. Please heed the disclaimer above regarding Couch Surfing when making a decision, and do your own research if you choose to use Air BnB.
Guest reviews:
Good from Well Heeled Blog
Bad from Krister Axel
Good from Jules at Daily Grommet
Note – these are just a few of the first reviews which I found for "2012 air bnb reviews," I would search out more if you are interested.
– VRBO.com – Vacation Rentals By Owner is similar to Air BnB, but frequently the properties are an owner's vacation home that they would like to rent when not staying there. I do not have any personal experience with this site, but I do know people who live in my town have success renting out their places this way.
– If you search Vacation Rentals by Owner you will find many similar, competing sites. Please research before you book!
Do you have any other tips on saving money as a wedding guest? Do you have any experiences with the above you are willing to share?