Disclosure of Material Connection: Some of the links in this post may be "affiliate links." This means if you click on the link and purchase an item, I will receive an affiliate commission. Disclosure in accordance with the Federal Trade Commission's 16 CFR, Part 255. This site is a participant in the Amazon Services LLC Associates Program, an affiliate advertising program designed to provide a means for sites to earn advertising fees by advertising and linking to Amazon.
Green Bay Packers Fan Gift Ideas
Hut, hut, hike! These are the most spectacular Green Bay Packers fan gift ideas you've ever seen! Keep your favorite Packers fan on their toes with these awesome and one of a kind surprise gift ideas. Not sure what kind of gift to get for the football fan who has it all? Luckily I've sourced out some of the most unique gifts for Packers fans you can find!
Funny Green Bay Packers Fan Gift Ideas
From practical to punny these Green Bay Packers fan gifts are the perfect way to surprise your favorite Cheesehead with some awesome fan gear that will really get some glances next home game! Oh and while you're at it, track down some NBA gear for your favorite basketball fan starting with our Toronto Raptors gift guide!
Packers NFL Jenga Blocks
Stack em' up while the Packers rack em up! This tabletop Jenga games come with officially licensed Packers colored blocks that will make the perfect tailgating game for halftime!
Packers Player Wearable Throw
This takes comfort and fandom to a whole new and possibly disturbing level. Turn some heads with this sleeved throw blanket in the style of a Green Bay Packers uniform to really get yourself on the big screen next home game.
Foam Packers Flip Flops
Best worn with socks as everyone knows, these trendy men's foam sandals are the perfect way to show off your favorite football team by the BBQ or in the living room!
Retro Lambeau Field Sign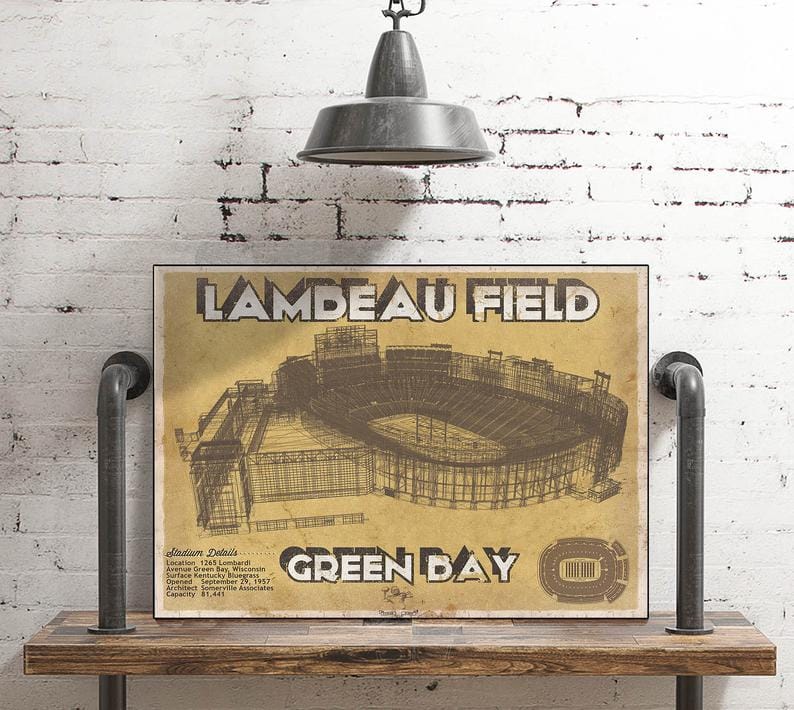 This retro style print is the cornerstone of any deserving Packers fan's home bar! Let them celebrate their hometown pride with this stylish piece of wall art which makes a great gift for the football fan who truly has it all.
Funny Packers Baby Bib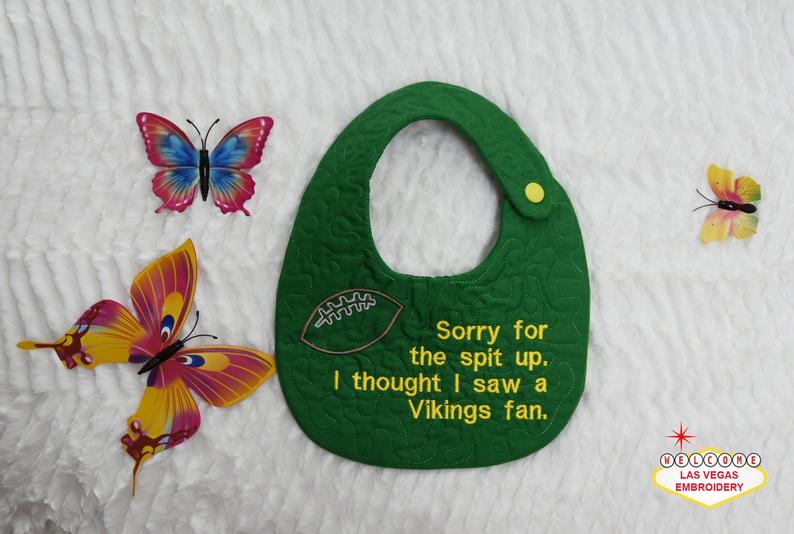 Whether it's for a baby shower or a gift for your favorite little Green Bay fan, this hilarious bib has it all! Let everyone else know what your young one really thinks of the Minnesota Vikings when they see this little number!
Packers Cheesehead Headband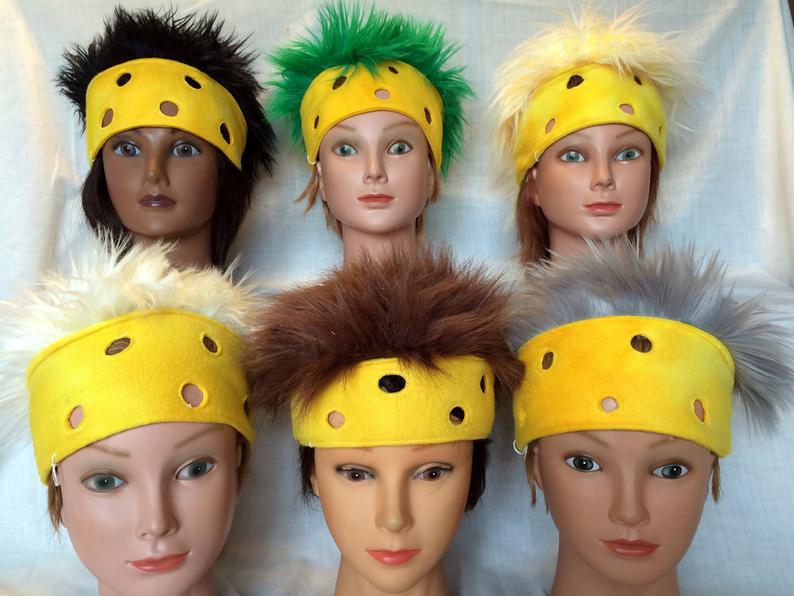 You can't be handmade Packers gifts and these things are absolutely hilarious! These headbands resemble huge cheese slices with some crazy hair to go along with it, guaranteed to turn some heads at your local sports bar!
Green Bay Packers Dog Bandana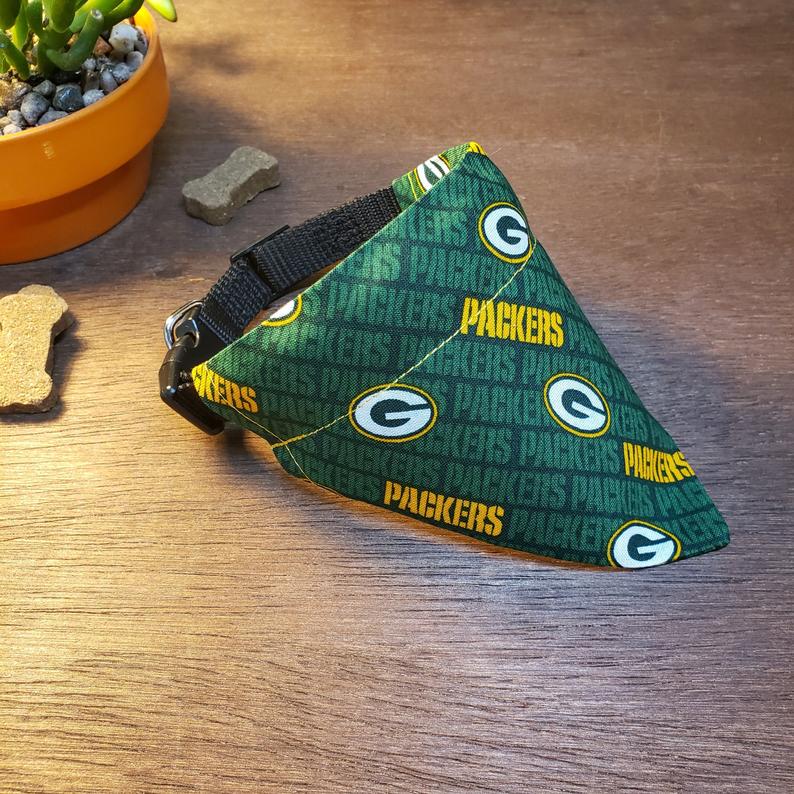 Who said your dog couldn't cheer on the Packers just like everyone else! Give them a paw up with this awesome gift for pets so they can cheer on Green Bay at their next home game, especially at the park!
Official Mickey Mouse & Green Bay Packers Hugger
This adorable Mickey Mouse is wearing is favorite team's jersey and holding a warm cuddly blanket! Perfect for the Mickey fans who can't get enough of their favorite Wisconsin based football team, this is a great gift you probably won't find in stores!
Green Bay Packers Cookie Cutter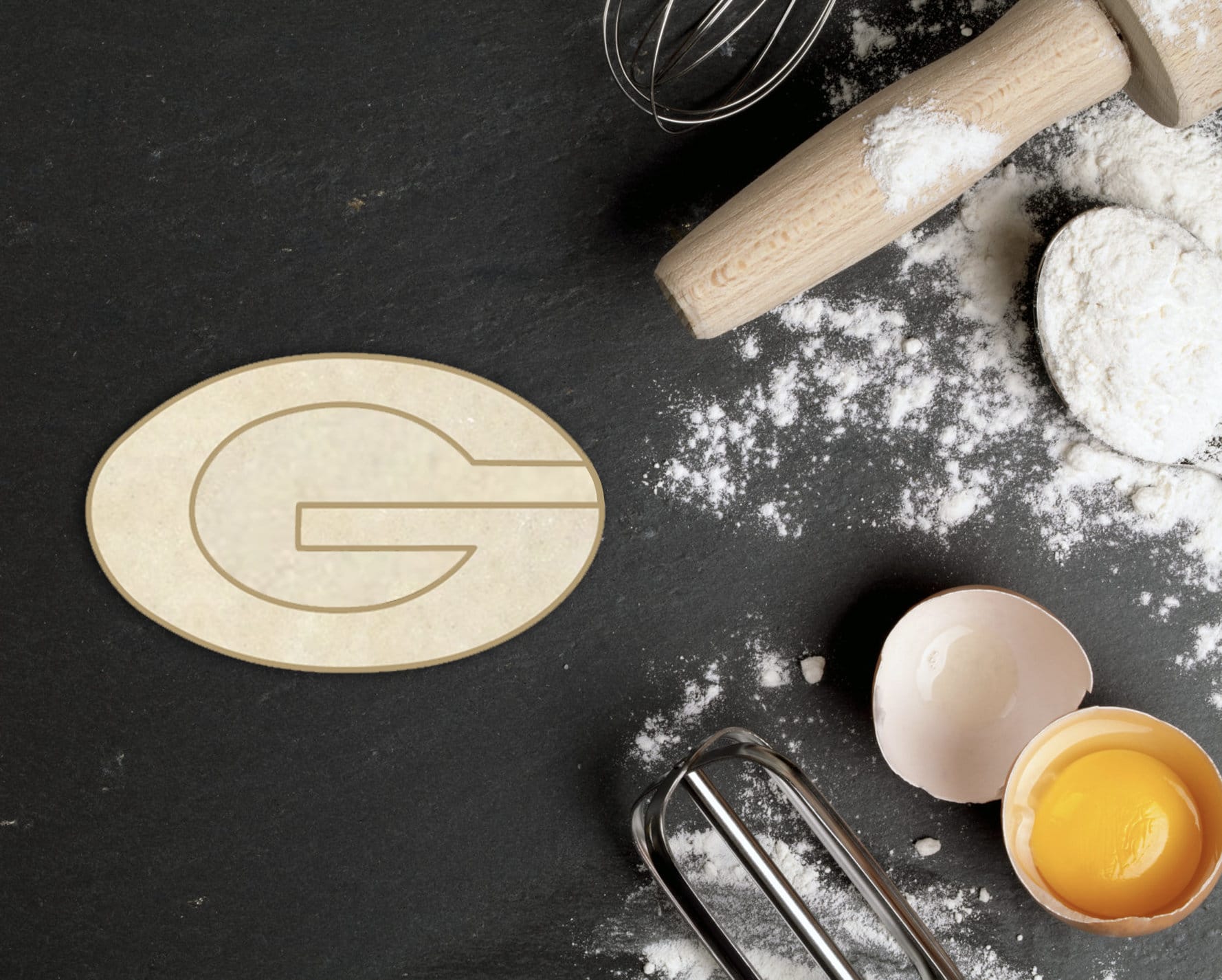 The kitchen is a great way to express yourself, did you know it's also one of the best places to pay homage to your favorite franchise in the NFL?? That's right! These awesome Green Bay Packers cookie cutters are a one of a kind handmade treat perfect for making deliciously loyal logo shaped confections!
14K Rose Gold Emerald Engagement Ring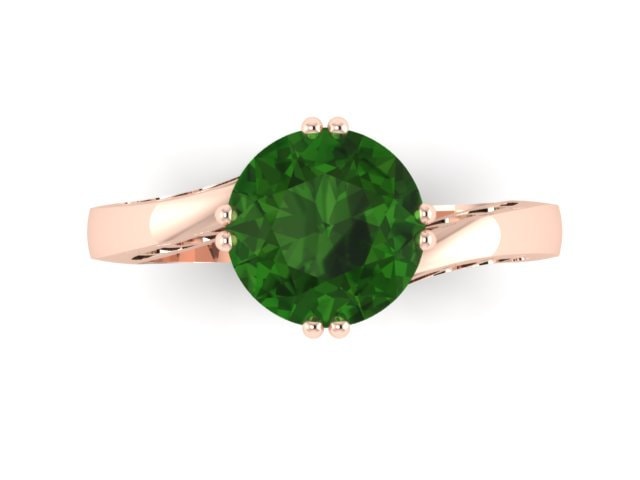 "You're taking this too far" they'll say. No, no… This is the best way to truly honor your love for the Green Bay Packers. This Emerald engagement ring set in luscious rose gold makes for a proposal she'll never forget! It also makes for a really expensive Packer's themed gift!
Green Bay Packers Light Switch Covers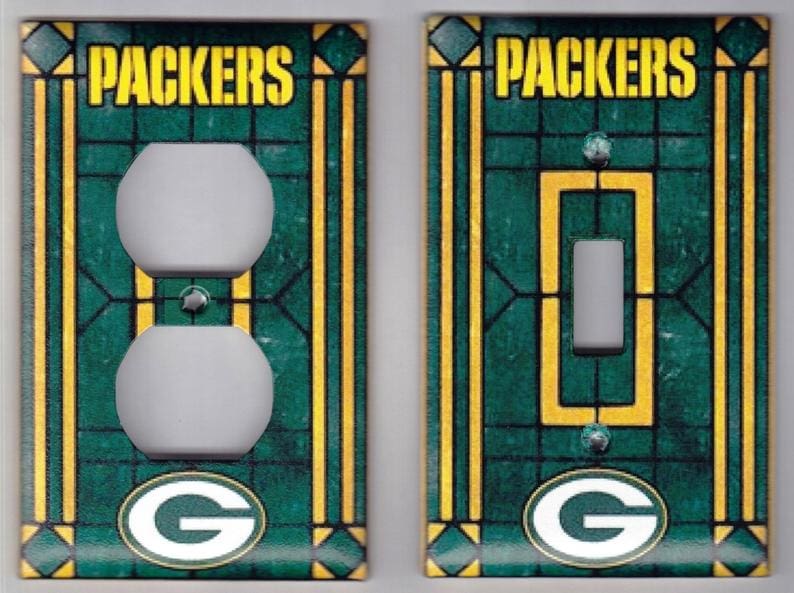 Say you're a contractor or DIY specialist, but also a huge Green Bay Packers fan. Oh boy are you in luck! These awesome Packers styled switchplate covers are the ultimate football gift for the fan who really has it all.
NFL Green Bay Packers Wireless Bluetooth Speaker
You've got a serious dilemma, you love music, but you also love the Green Bay Packers. Don't worry, you no longer have to choose. This bluetooth speaker is completely wireless and lasts for 5 hours to deliver your favorite halftime tunes through its Packer's logo design!
NFL Packers USA Flag
What goes together better than your favorite sports franchise and the GREATEST COUNTRY ON EARTH? This flag is the perfect gift for Green Bay Packers fans who love to show off their patriotism in style. Root for your favorite team and country at the same time!
Packers Grill Cover
Keep your grill safe this winter with this Green Bay Packers logo inspired grill cover. This way you'll never forget what your favorite football team is even after the snow falls!
Swingline NFL Green Bay Packers Stapler
You definitely won't be letting anyone at the office steal this baby! This awesome Packers themed stapler will be the touchdown your desk deserves! Makes a great piece to an unforgettable Packers football themed gift basket!
Green Bay Packers Checkers
Regular checkers just never did it for you either? Believe me, this officially licensed NFL Packers team checkers set is the only real way to enjoy the game of checkers nowadays. If it doesn't have a Green Bay logo and a football field, I'm not even interested.
3D Green Bay Stadium Coasters
These little coasters are the perfect game day gift that will really make an impression. Featuring their favorite stadium, any Packers fan would revel in the astonishing detail of these fun and unique drink coasters.
Official Green Bay Packers Fleece Throw
This is truly an eye catching vintage style throw blanket which serves as a stylish and comfy way to keep warm during the next Green Bay Packers home game!
Green Bay Packers Mailbox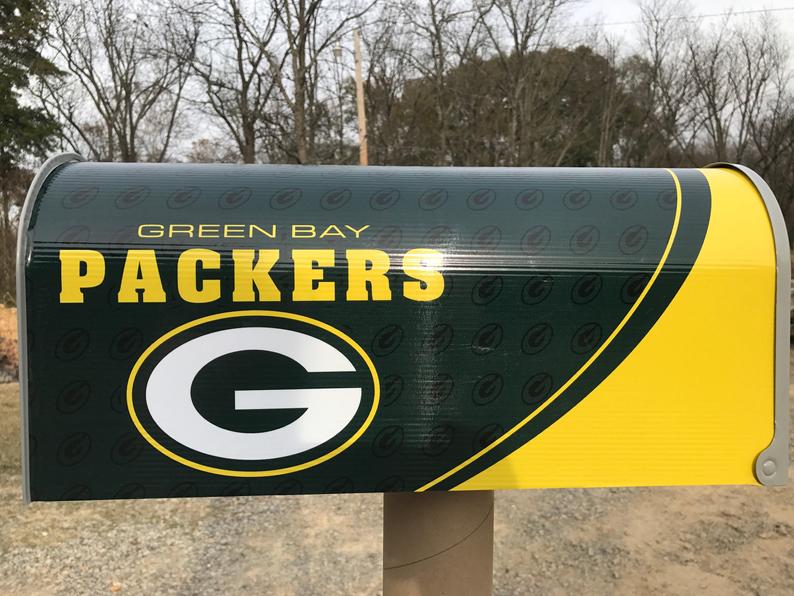 Why even bother checking the mail if it isn't delivered in a truly one of a kind custom made Green Bay Packers mailbox? Check out this awesome surprise gift to really knock the socks off of your favorite football loving fan!
See also: Know any Rays fans? These Tampa Bay Rays inspired gift guide is sure to help you get inspired to find the perfect gift idea!
Thanks for checking out these hilarious Green Bay Packers fan gifts ideas! Hopefully you had as much fun reading these reviews as I did writing them. Be sure to check out our other one of a kind sports fan gift guides to find the type of gifts you can't get anywhere else! Until next time, fight on and play hard!