Disclosure of Material Connection: Some of the links in this post may be "affiliate links." This means if you click on the link and purchase an item, I will receive an affiliate commission. Disclosure in accordance with the Federal Trade Commission's 16 CFR, Part 255. This site is a participant in the Amazon Services LLC Associates Program, an affiliate advertising program designed to provide a means for sites to earn advertising fees by advertising and linking to Amazon.
Since its release in 1993, Magic: The Gathering has gone on to become a massive worldwide success and easily one of the biggest trading card games right now. There are millions of loyal fans, and with such devotion to a franchise, there's no doubt that there's going to be tons of merchandise surrounding it!
Gifts for Magic: The Gathering Players
Check out these awesome gifts for Magic! Such great ideas!
Shopping: The Experience
You're bound to get burned out trudging through page after page in the void of online retail when there's so much to choose from, and that's where I have come to the rescue! I've searched far and wide to find some of the coolest gifts for fans of this card game and made it as easy as possible for you to really nail that perfect gift, so I'm sure you'll find something in this list of gifts for Magic: The Gathering players!
The Art Of Magic: The Gathering: Concepts & Legends (Hardcover)
Anyone who has ever played a game of Magic knows that the artwork on the cards is absolutely on point. This book is filled with tons of work from a variety of artists!
1000 Assorted Magic: The Gathering Cards
Even if the player in your life already has an impressive collection, who is going to turn down 1000 cards? Any player is sure to be pleased with this massive addition to their collection, complete with rares and foils!
Set Of 20 Metal Buff Counters
There are certainly plenty of players out there that don't carry around anything but pennies on them when it comes to counters. They are sure to be the envy of everyone else at the table when they whip these out to mark their permanents!
Nope T-Shirt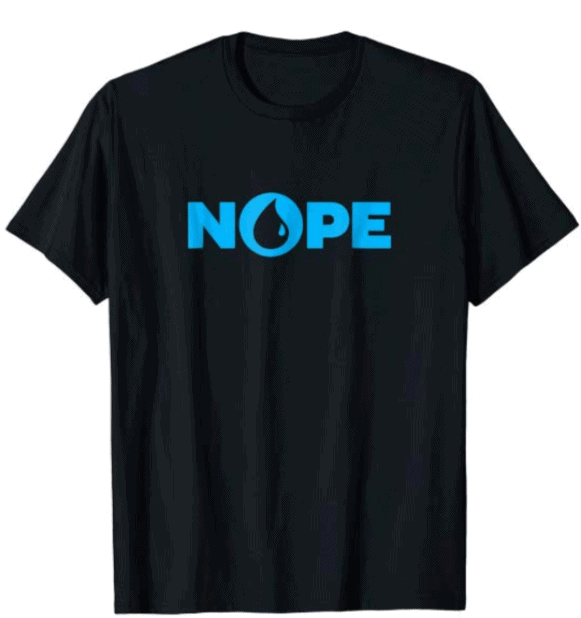 So, playing Blue decks is…frustrating. Most players will totally understand this shirt, and players that love blue decks are sure to enjoy this one.
Deck Storage/Travel Case
Carrying around your MTG decks is cumbersome sometimes. If that certain someone in your life doesn't have a sweet carrying case like this one, then it's time for you to remedy that.
Manablast Playmat
No one wants crud from the table all over their cards. Some of those get pretty expensive! This mat protects cards and does it with some pretty snazzy artwork.
Planeswalker Symbol Hat
There's no doubt that there's no shortage of cool symbols within Magic: The Gathering and the planeswalker symbol is no exception! The minimalistic design makes for a sleek and geeky finish.
Magic: The Gathering Logo T-Shirt
The game itself has such a cool logo that this t-shirt would nail it as a gift for an avid player. Featuring the iconic logo since the game's creation, I'm pretty sure any fan of the game is a fan of this shirt!
Magic: The Gathering Collage Poster
I'm not a betting man, but I'd be willing to wager that there's a bare spot on your buddy's wall that could use this poster. This nifty piece of work here showcases hundreds of different Planeswalker artwork all within an awesome collage.
Magic: The Gathering Vinyl Wall Clock
Bringing a unique spin when it comes to wall clocks, this awesome piece is made from a reclaimed vinyl record. It's bound to impress any fan with its rad presentation of the different land types.
Handmade Life Counter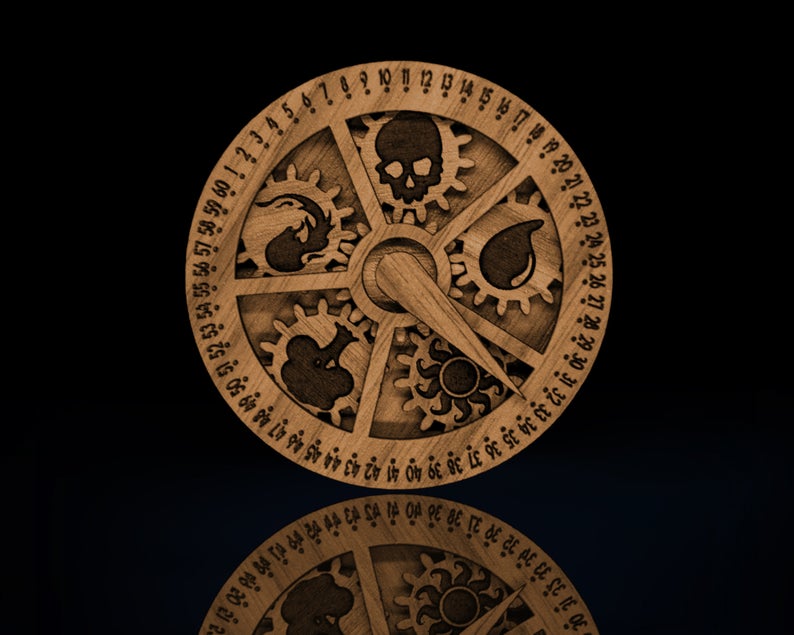 If you're playing a life gain deck, it can be really cumbersome to always make sure you have a few 20 sided dice with you. This life counter is no only practical; it looks absolutely stunning!
Planeswalker Wallet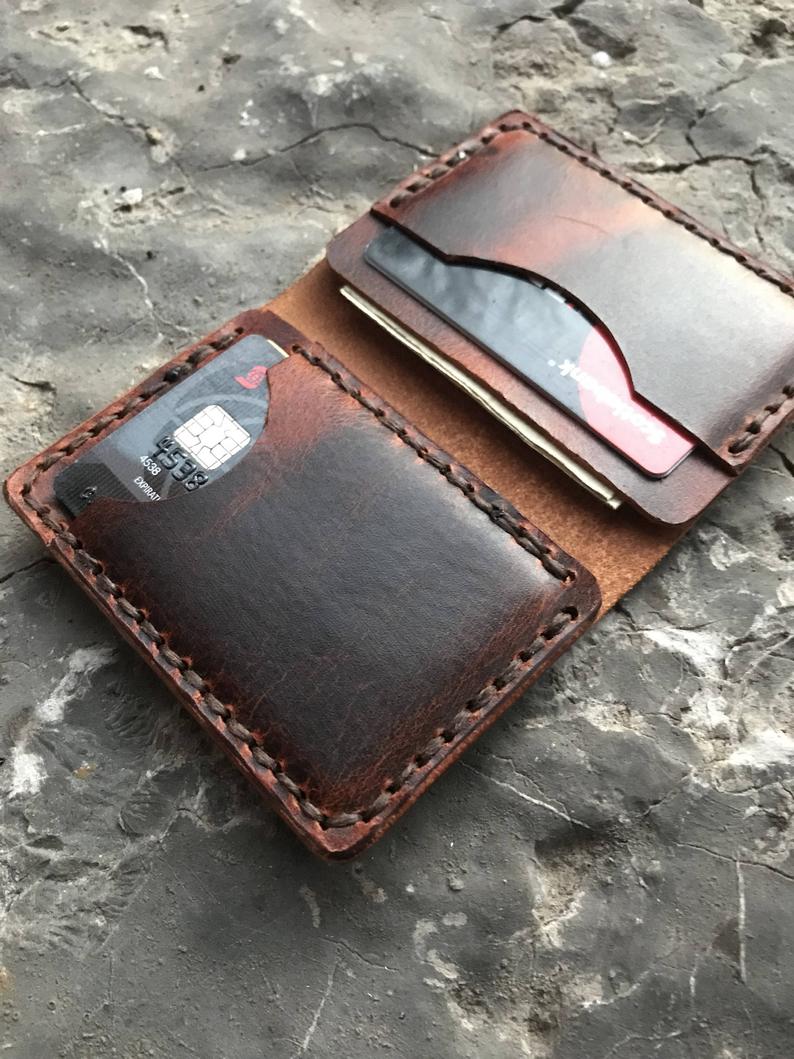 Sometimes you gotta have that nerdy touch to the small things you own, right? Give the gift of proudly proclaiming nerdery with this sweet looking planeswalker wallet!
Mana Highball Glasses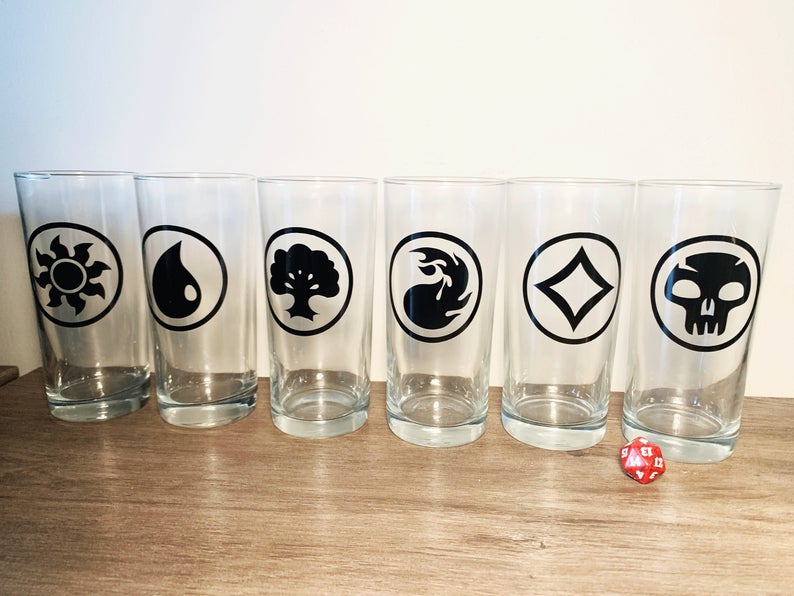 Who doesn't love nifty glasses showcasing one of their favorite interests? This glass set includes each type of mana, including colorless!
Wooden Deck And Card Storage Box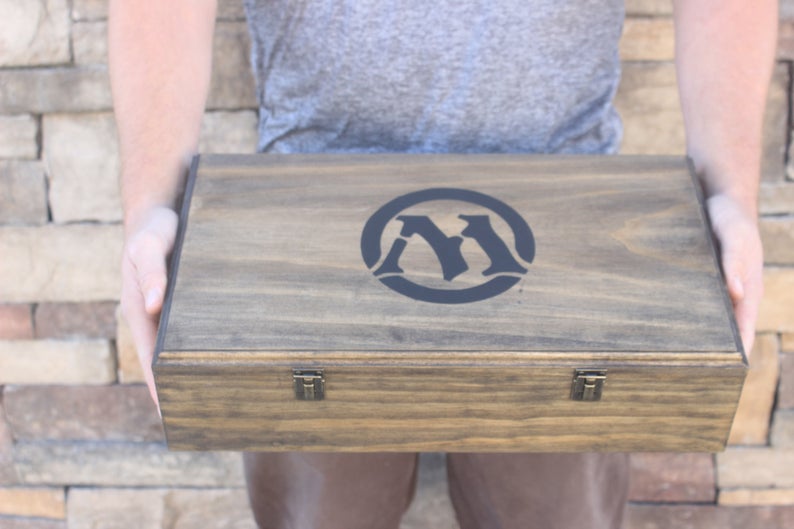 As I mentioned earlier, becoming a fan of Magic: The Gathering tends to take up a lot of space with all of the cards you're sure to collect. Organization is key, and what a stylish way to do it with this outstanding looking card box!
20 Sided Dice Cufflinks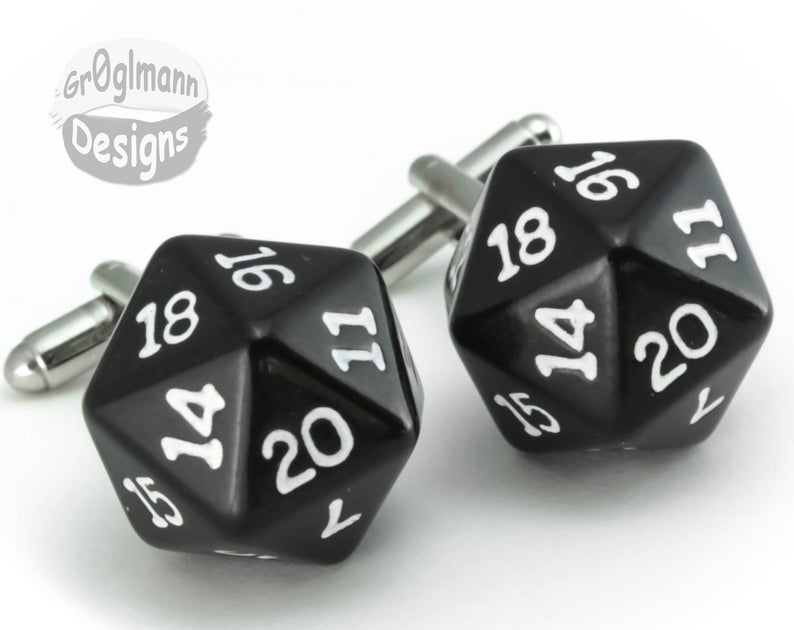 Who says you can't be nerdy and classy? These cufflinks are sure to prove whoever says otherwise very wrong on that subject!
Playmat Bag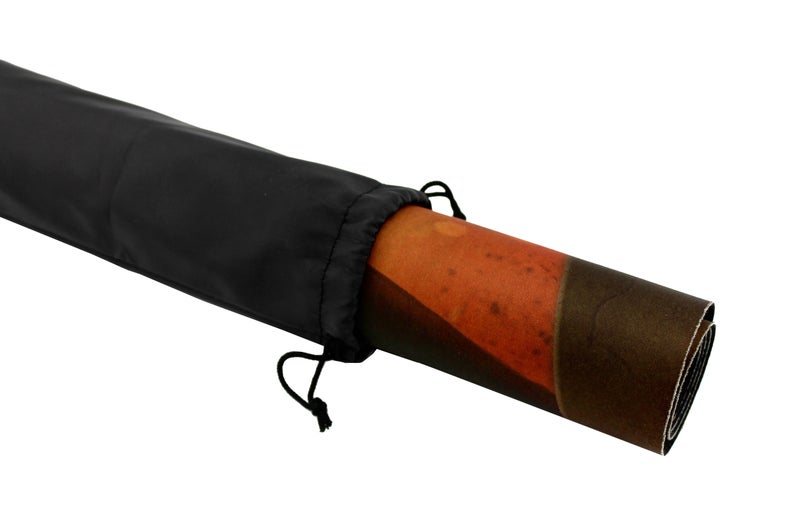 Remember the playmat from earlier in the list? That certain MTG player in your life is going to need a cool way to carry that bad boy around, right? Look no further!
Magic: The Gathering Mini Notebook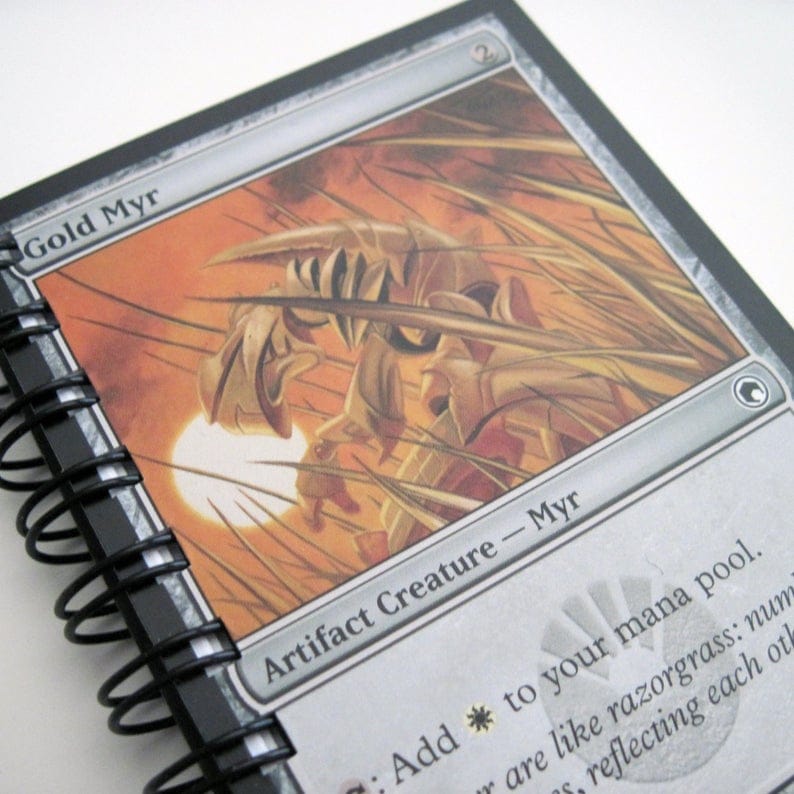 Got someone who enjoys taking notes? Make sure they're prepared in geeky style with this sweet mini notebook! Made from old MTG cards, it features a different card on the front and the back!
Pirate Crate Deck And Dice Box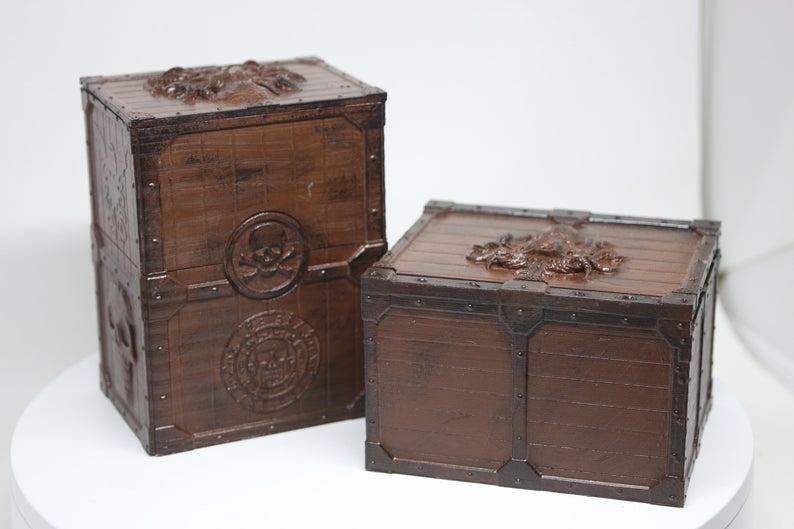 If the player in your life has that deck that they absolutely cherish and they know is unstoppable, and you'd like to get it the showcase that it deserves, there is this amazing looking deck box that comes complete with a matching dice box! Very rad.
Magic: The Gathering Pencil Case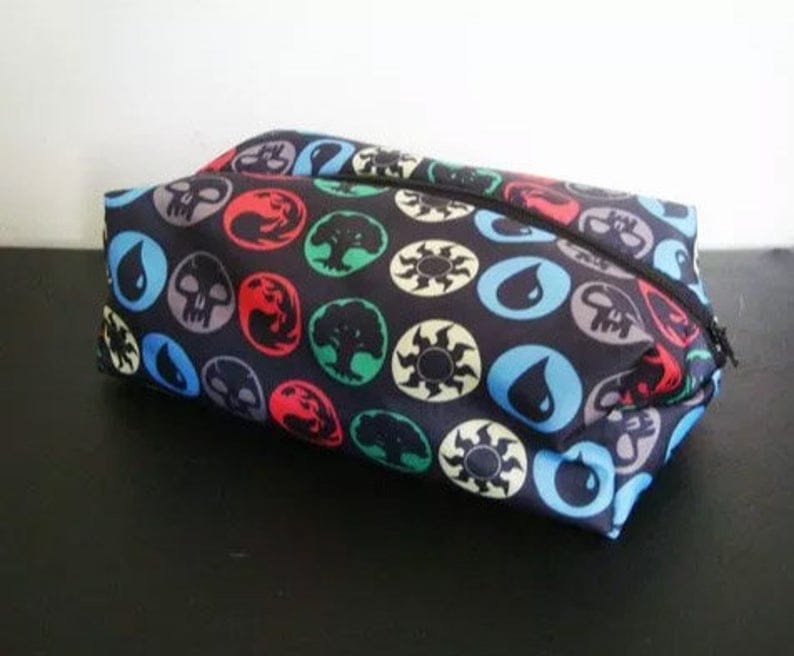 When you've got someone who is into creating art and also creating awesome decks in MTG, I've got this perfect gift for you. Plenty of room inside of it and it can be used for more than just pencils! Any kind of accessory, as long as they get to show it off!
Planeswalker Backpack
So the fan in your life needs something to carry all of their Magic stuff in? You've definitely got them covered with this bag. This backpack is a big boy that has a ton of space, and features the planeswalker symbol in all its glory!
Well, that does it for the list! I'm sure there's an item or two that you've come across that you can't help but snatch up for that Magic lover in your life. Maybe you're a player and found something that's gonna bring some sunshine into your own life! Feel free to let us know how it went for you by hitting us up on Twitter (@ugifter) or Instagram (@uniquegifter), and thanks for checking out Gifts For Magic: The Gathering Players!