Disclosure of Material Connection: Some of the links in this post may be "affiliate links." This means if you click on the link and purchase an item, I will receive an affiliate commission. Disclosure in accordance with the Federal Trade Commission's 16 CFR, Part 255. This site is a participant in the Amazon Services LLC Associates Program, an affiliate advertising program designed to provide a means for sites to earn advertising fees by advertising and linking to Amazon.
If you are shopping for your husband, you should see 11th Steel Anniversary Gifts For Him! Steel is strong and masculine! That makes finding a gift for him for your 11th steel anniversary even easier! Still, you may be thinking that the gift ideas are slim pickings. This list is full of ideas!
Creative Steel Anniversary Gifts For Him
He is going to be thrilled and feel extra loved when he receives any of these gifts.
Personalized Steel Bowl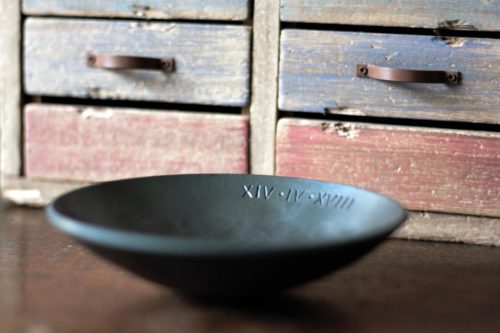 Buy Now
This personalized steel bowl is an excellent place for his watch, jewelry, and more on his nightstand or dresser.
Engraved Stainless Steel Wallet Insert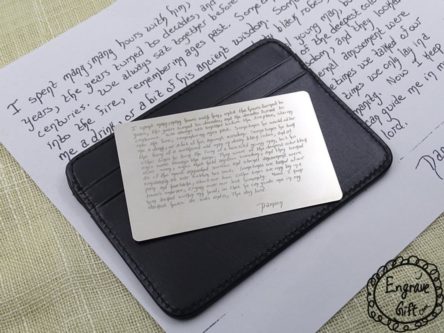 Buy Now
You can customize this engraved stainless steel wallet insert with a message from you, a quote, or something else that will help encourage him and show him how much he is loved.
Oakmont Engraved Insulated Stainless Steel Pint Glass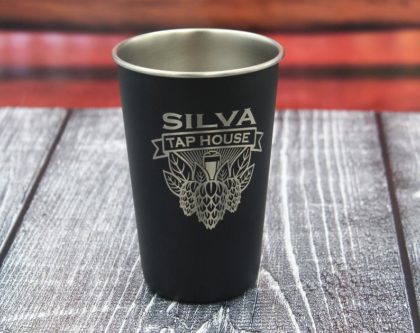 Buy Now
Help him keep his beer cold with his very own engraved insulated stainless steel pint glass.
Hand Forged Steel Hook Bottle Opener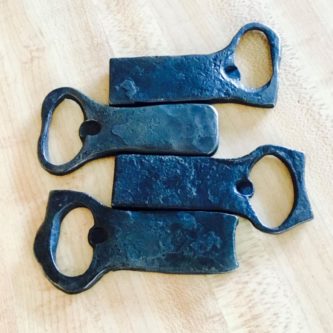 Buy Now
This hand-forged steel bottle opener will help him pop the caps off of his beer bottles, and would be great to pair with the pint glass above. You can even have it personalized to make it more special.
Personalized Polished Steel Flask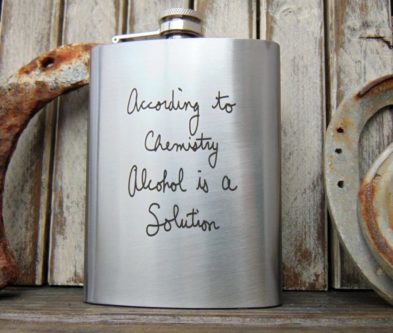 Buy Now
I feel there is a theme going on here, with pint glasses, bottle openers, and a personalized polished steel flask for him. They're all gifts he is going to love!
Stainless Steel Gunmetal Chain Necklace
Looking for a solid chain that can take a lot of day-to-day 'abuse'??
Hand Forged Steel Bottle Opener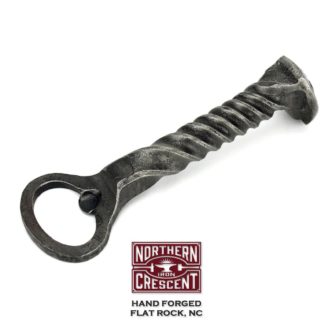 Buy Now
This steel bottle opener definitely resembles a screw and men like their tools!
Beard Balm Steel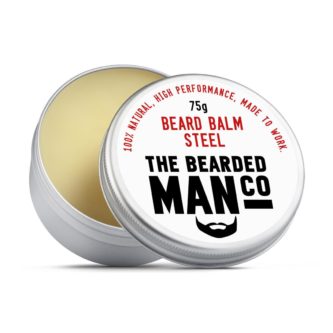 Buy Now
This beard balm steel is great for keeping his beard looking and feeling great!
Bolivia Steel Ornament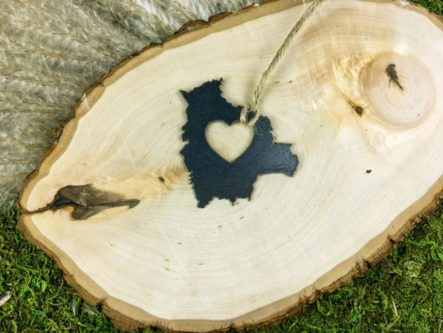 Buy Now
Perfect for both your 11th steel anniversary and Christmas, this Bolivia steel ornament will look amazing on your tree.
Personalized Steel Love Heart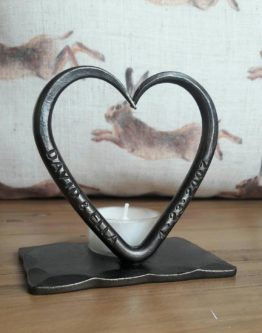 Buy Now
You love him, and now you can show him how much with a personalized steel love heart.
Nautical Steel Anchor Bracelet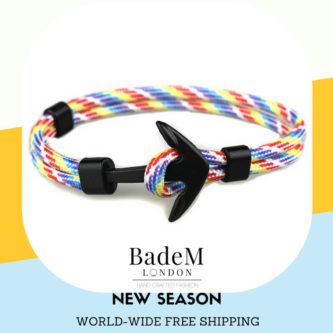 Buy Now
You are each other's anchor, and the nautical steel anchor bracelet is a great way to remind him.
English Flint and Steel Fire Striker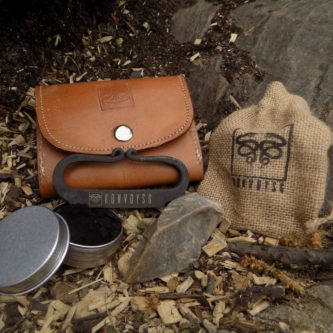 Buy Now
Now he can start a fire wherever he is, on a camping trip or in the backyard in the bonfire.
Square Steel Bowl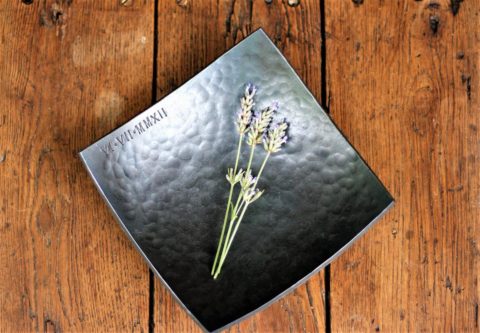 Buy Now
Round bowls are common, but square steel bowls are unique!
Steel Infinity Bracelet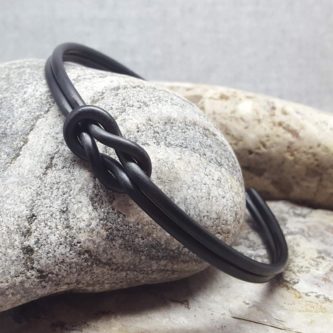 Buy Now
You two are together for infinity!
Steel Name Decor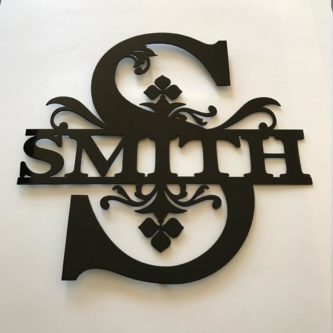 Buy Now
Have your last name made into a steel name decor to hang up on the wall in the home you share.
Reflective Address Sign with Steel Pole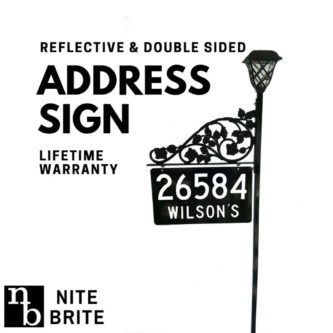 Buy Now
Now he will know that your house will be easy to locate for family, friends, and other visitors, with the reflective address sign that comes with its own steel pole.
Steel Heart Shaped Bowl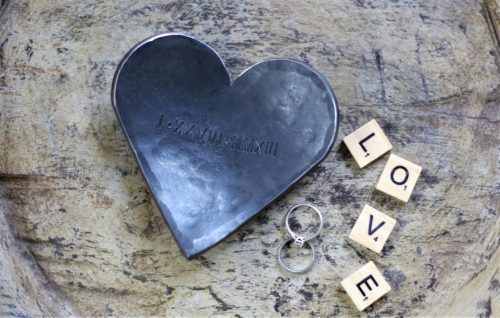 Buy Now
A heart means love, as does this steel heart shaped bowl.
Dads Shop Steel Saw Sign
Buy Now
If you two have kids together, he needs a Dads shop steel saw sign to hang up in his shop to personalize it.
Bamboo Wood and Black Stainless Steel Watch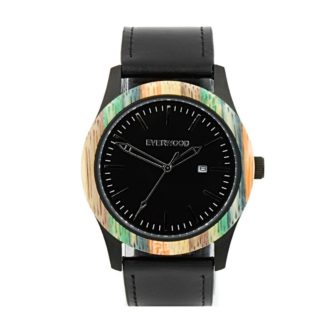 Buy Now
Help him keep the time better, with bamboo wood and black stainless steel watch on his wrist.
Personalized Steel Keychain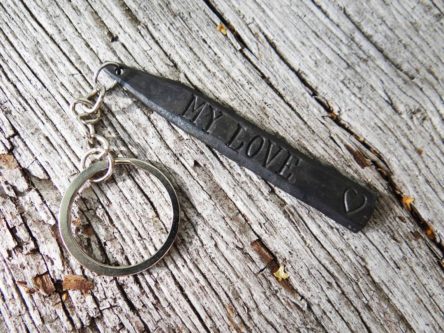 Buy Now
The personalized steel keychain may just help him keep his keys from getting lost.
As you can see, there are many steel anniversary gifts for him to choose from! Have fun celebrating your 11th anniversary together!