Disclosure of Material Connection: Some of the links in this post may be "affiliate links." This means if you click on the link and purchase an item, I will receive an affiliate commission. Disclosure in accordance with the Federal Trade Commission's 16 CFR, Part 255. This site is a participant in the Amazon Services LLC Associates Program, an affiliate advertising program designed to provide a means for sites to earn advertising fees by advertising and linking to Amazon.
Christmas is approaching, but what to get your first grade class for the holiday that will light their eyes up? There are many things you can get that the class can enjoy as a whole, or each one could get one too. Check out some of these ideas to get you started!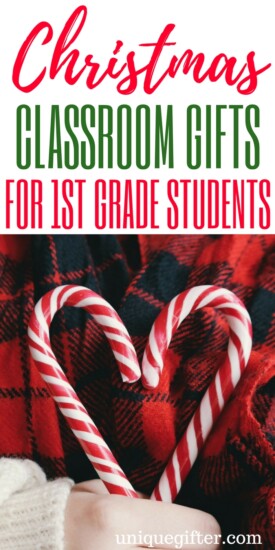 Christmas Classroom Gifts for 1st Grader Students
"Yes I can" Wall Print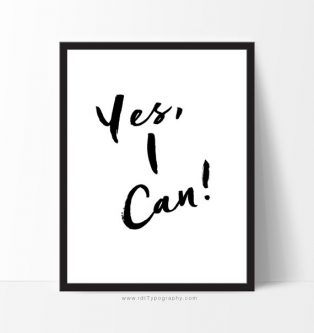 Remind your students that they can do anything they set their mind to by framing this print and hanging it on the wall, or jazzing it up and hanging it on a bulletin board in the classroom.
Santa Crayons in 10 Colors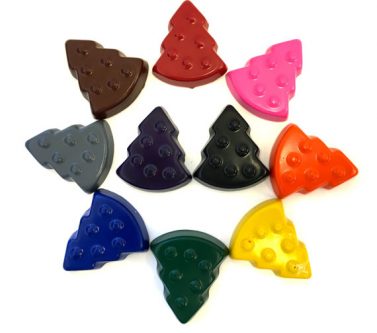 These Santa crayons would make an excellent Christmas gift, one for each student!
Gingerbread Man Candy Cane Holder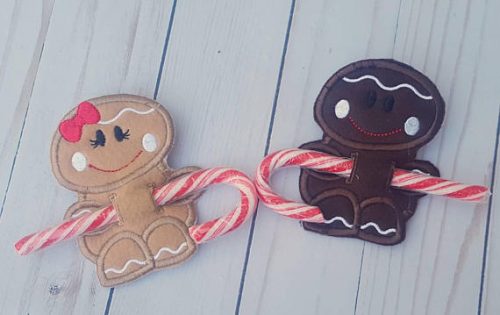 A candy cane inside of a cute little gingerbread man candy cane holder will make them squeal with joy when they see it sitting on their desk!
Christmas Treat Favors with Skittles, M&Ms, or Gumballs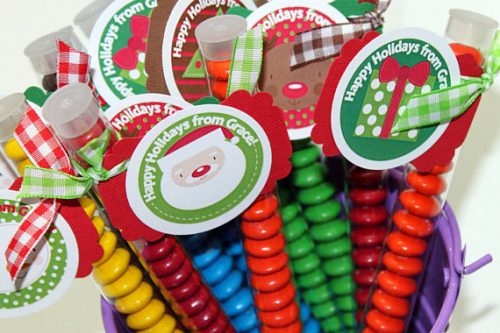 Each Christmas tree has a certain color, or mixed color, and comes with a cute Christmas topper. Most kids can't get enough candy and there are choices for different tastes or allergies as well.
"In a world where you can be anything, be kind" Burlap Decor Print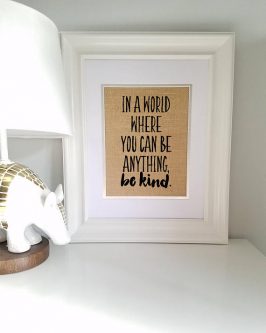 Remind the kids to be kind to each other with this stylish burlap decor print.
Red to Blue Sequin Pillow and Bracelet Set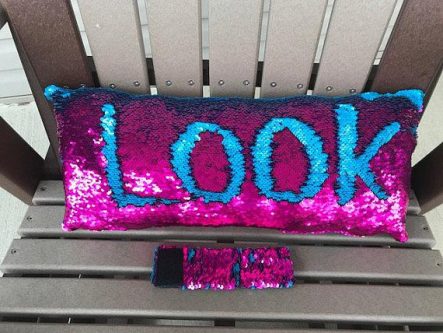 This gift would be great for the whole class and is perfect for a calming activity. You can place it in the "quiet" corner, or wherever it would make a good place for your students to calm down if they get overwhelmed or stuck.
Rudolph Treat Bags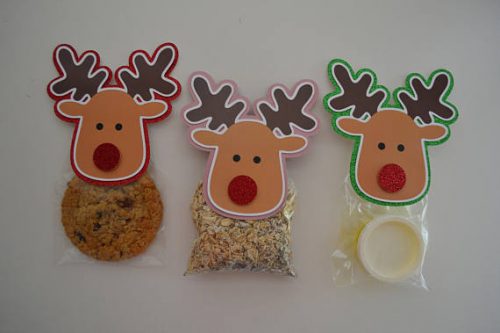 Fill the rudolph treat bags with any kind of treat: popcorn, nuts, dried fruit, candy, and more!
Zipper Pulls, Set of 20-35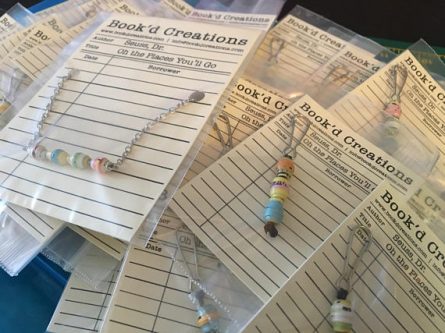 Adorable zipper pulls could also make a beautiful, gender and holiday neutral gift for each of your students too. Between their backpacks, jackets, and lunch bags, they will have a good choice of where to attach the zipper pull too.
Christmas Present Crayons Set of 20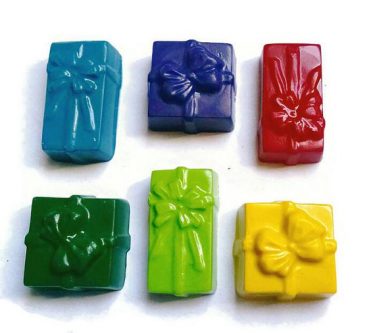 Everyone can have their own present with one of these Christmas present crayons!
"Mistakes are proof that you are trying" Print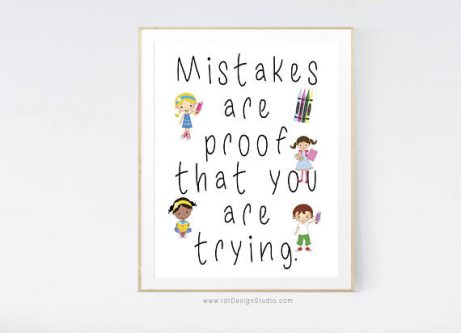 Your first graders definitely need the reminder that when they make mistakes, it is proof that they are trying. No one is perfect and not many people are going to get it right the first time they try.
Santa Hot Chocolate Favors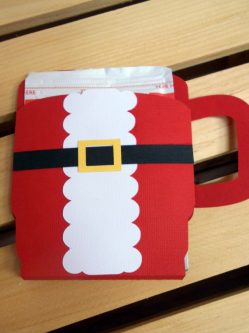 Santa jackets are the perfect, most cozy place, to put a packet of hot cocoa to send home with the kids in your classroom.
Superhero Themed Hall Passes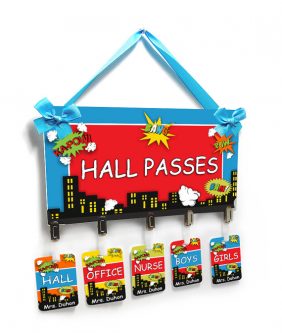 For the whole class, superhero themed hall passes will make your students feel even more special on their trips to the bathroom, nurse's office, or wherever they need to go. It will also make it more likely they won't forget the pass wherever they go as well. It'll be too fun to leave behind.
Reindeer Pencil Toppers, Set of Up to 36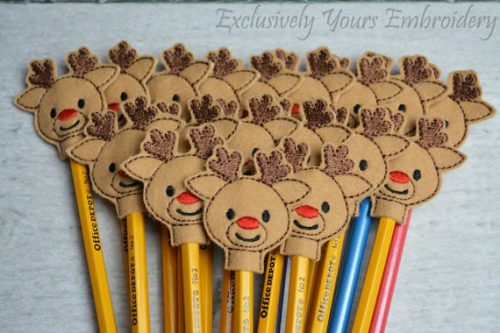 Adorable reindeer pencil toppers, paired up with some amazing pencils, are the greatest gift for Christmas. Pencils get lost, broken, or all used up pretty quickly, which means they are always needed.
"Be somebody who makes everybody feel like a somebody" Wall Print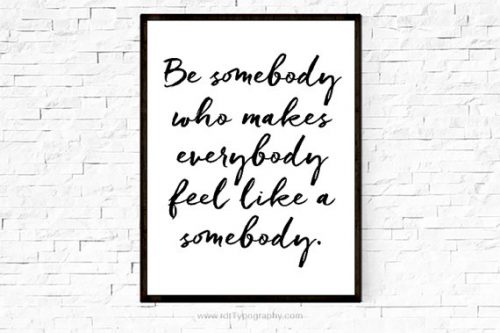 Every kid needs to hear the inspiring message that they can be someone who makes everyone they talk to feel like someone who is loved, cared about, and noticed.
Gingerbread Man Crayons Set 40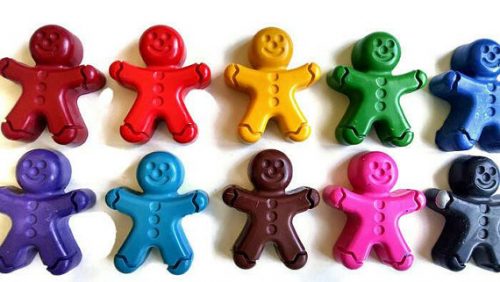 Another set of crayons that they will love are the ones shaped like gingerbread. They are also holiday neutral!
Reindeer Candy Cane Holder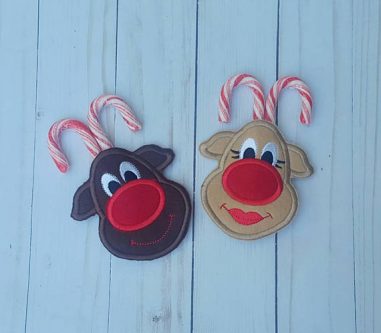 Candy canes are the best Christmas treat! Put them in these adorable reindeer candy cane holders and they will be a hit for your first graders.
Christmas Tree Vinyl Decal
Put this Christmas tree vinyl decal up on the wall to bring joy to your students as Christmas approaches.
"Lessons are presents" Square Reading Pillow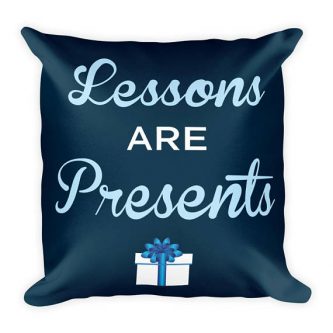 Each lesson that they learn and each book they read, are presents for them as they grow up. Imagine how amazing and inspiring this reading pillow will look in the reading area of your classroom!
Picking out a classroom gift, or gifts, doesn't have to be such hard work. This list makes it even easier for you!