Disclosure of Material Connection: Some of the links in this post may be "affiliate links." This means if you click on the link and purchase an item, I will receive an affiliate commission. Disclosure in accordance with the Federal Trade Commission's 16 CFR, Part 255. This site is a participant in the Amazon Services LLC Associates Program, an affiliate advertising program designed to provide a means for sites to earn advertising fees by advertising and linking to Amazon.
If you're looking for a holiday gift for your nanny, this is the list for you. Your childminder or au pair will also love these thoughtful and practical gifts. Nannies work hard and deserve a treat every now and then, and these gifts are sure to please. As a nanny of 3 years, I know what I'd love to have as a Christmas present – anything from this list!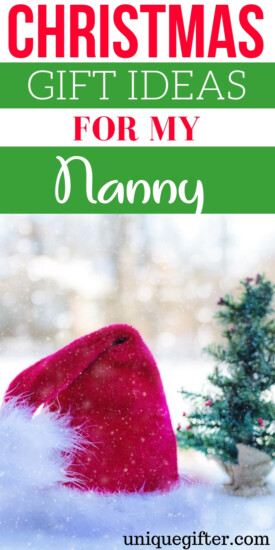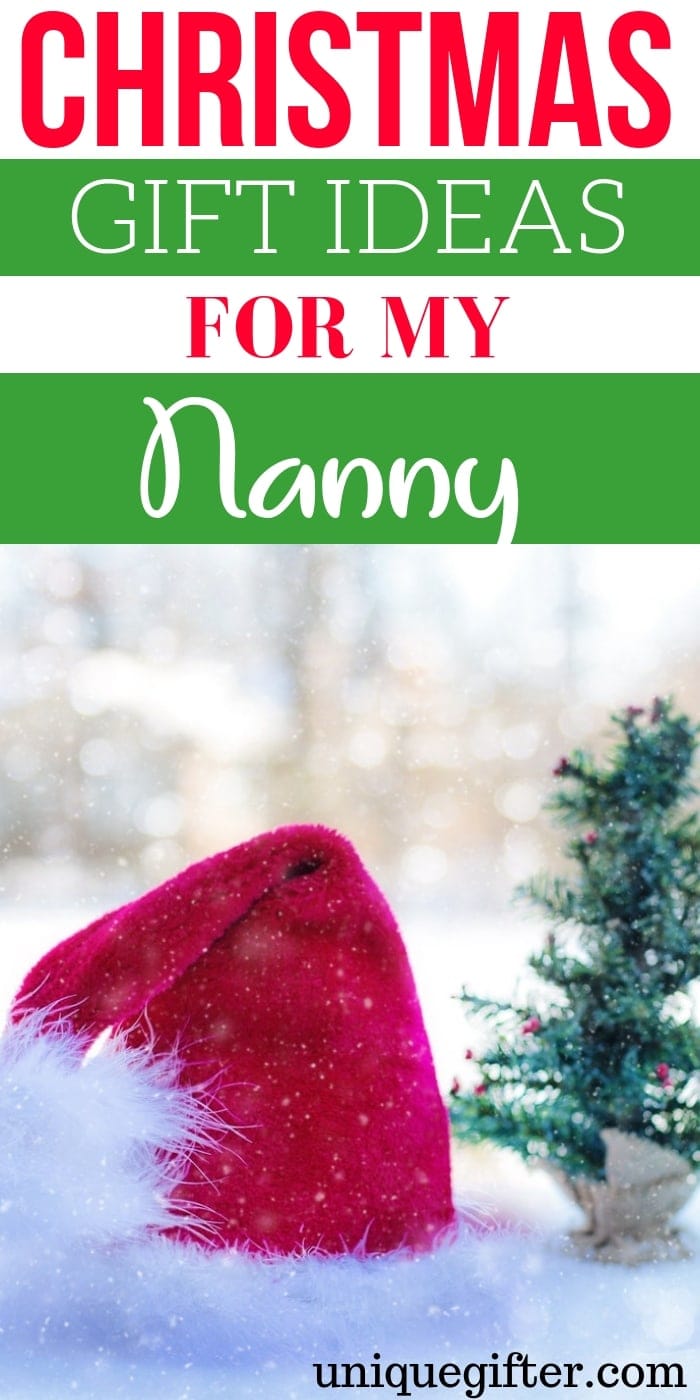 Special Christmas Gift Ideas for my Nanny
Best Nanny Ever Mug
Your nanny is the best, and this mug will remind her every day that you appreciate her!
Customizable Framed Thank You Note
This heartfelt customizable note is something any nanny would cherish and proudly display in her home.
Fitbit
Nannies do a lot of cardio, so why not let your nanny track hers with this stylish purple Fitbit.
Framed Word Art Mary Poppins Art
A spoonful of sugar can't beat this handmade print, the perfect gift for a nanny who is perfect in every way.
Personalized Nanny Keychain
A nanny's keyring can be complete with this cute "this nanny belongs to…" keychain that will warm her heart.
Crabtree & Evelyn Ultra-Moisturizing Hand Cream
Nannies wash their hands all day, so a good quality hand cream is a great add on gift.
Personalized Necklace
Personalize this necklace with your children's' names and/or with your nanny's name to make her truly feel a part of the family.
Simple Elephant Planner
Nannies have to stay organized, and this planner will help yours keep up with her busy schedule in style.
Bath Bombs Set
Every nanny deserves a break, and what's better than a nice bath? Paired with a spa gift card or on its own, this set is a luxurious gift that your nanny will love using.
Marry Poppins is My Mentor T Shirt
The best nannies love Mary Poppins, so gift your nanny this Mary Poppins tee to brighten her day.
Stainless Steel Travel Mug
This stainless steel mug is perfect for an on the go coffee, which is very important to any nanny!
Square Aromatherapy Essential Oils Diffuser
Being a nanny is amazing, but can sometimes be stressful like any job. This aromatherapy diffuser will help your nanny relax after a long day.
Soho 7 Piece Diaper Bag Set
Every nanny wants a functional but cute diaper bag, and this bag is just that! This bag is big enough to fit everything a nanny could need without being bulky.
Portable Charger
A nanny on the go always needs a fully charged phone! This gift also benefits you, as you'll never miss any pictures of your children if your nanny can charge her phone wherever they go.
Best Nanny Stemless Wine Glass
This classy wine glass paired with a nice bottle of wine is the ultimate nanny Christmas gift.
World's Coolest Nanny Apron
If your nanny is a great chef, this apron is a great way to show your appreciation for her skills!
Yoga Pants
I know my nanny uniform consists of leggings a cute tee, so these comfy but stylish leggings are the perfect practical Christmas present.
Personalized Candle
This cute candle is perfect decor for any nanny's house, and a Christmas gift that will definitely get used!
Crave Box Snacks
It can be hard for nannies to find time for a full meal during their working day, so this snack box can help a hungry nanny out.
Lime Crime Venus Eyeshadow Palette
When in doubt, a nice eyeshadow palette will always reign supreme. This palette has great colors for everyday wear, prefect for a beauty queen nanny!