Disclosure of Material Connection: Some of the links in this post may be "affiliate links." This means if you click on the link and purchase an item, I will receive an affiliate commission. Disclosure in accordance with the Federal Trade Commission's 16 CFR, Part 255. This site is a participant in the Amazon Services LLC Associates Program, an affiliate advertising program designed to provide a means for sites to earn advertising fees by advertising and linking to Amazon.
Finding the perfect Father's Day gift for Dad doesn't have to be a struggle each year. There are plenty of great ideas out there for the Dads who work as an Electrician. If you need some ideas to kickstart your gift shopping this year, check out these Father's Day Gifts for Electricians.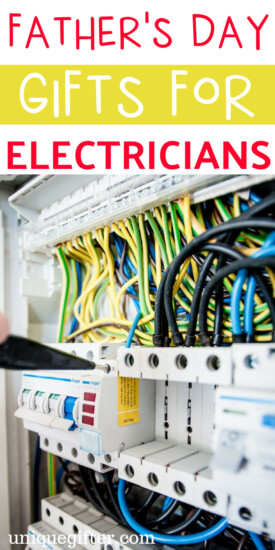 Father's Day is Just Around the Corner!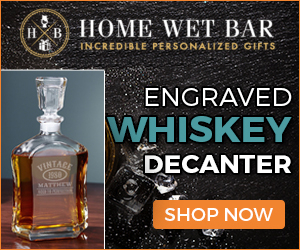 Fun and Creative Father's Day Gifts for Electricians
Funny T-Shirt
We could all use a good laugh every once in a while. Give Dad a gift that comes with a bit of humor like this "Strips for Money" Electrician T-Shirt.
Hard Hat Stickers
Give Dad's hard hat an upgrade with these cool Hard Hat Stickers.
Coffee Mug
Dad is sure to smile every time he goes to take a sip out of this cute little Coffee Mug.
Keychain
Add a little more light to Dad's life with this sweet Keychain.
Non-Conductive Ring
Now here's a stylish ring that Dad can actually wear while he's on the job. Definitely a winner!
Greeting Card
There is a perfect Greeting Card out there for everyone and everything, including Electrician Dads. For Dads who are electricians, this Power Themed Thank You Card is the perfect fit.
Metal Sign
With this quality Metal Sign, there will be no denying that an Electrician lives in this home.
Funny Wall Art
Give Dad's home decor an upgrade with this Funny Wall Art Print.
Pilsner Glass
This is a sturdy glass Dad can use on special occasions or even after a long day at work.
Lampholder Patent Print
Add a unique touch to Dad's home decor with this Lampholder Patent Print.
Light Bulb Wall Art
This Light Bulb Wall Art Print is a simple piece that will light up the entire room.
Light Bulb Cookie Cutter
Does Dad love to bake? If so, he could definitely appreciate this Light Bulb Cookie Cutter. Better yet, consider baking Dad up some Light Bulb Cookies for a yummy Father's Day treat.
Wood Plaque
Give Dad's ego a boost with this "Best Electrician In Town" Wood Plaque.
Vintage Green Buss Fuse Button
If you are gift shopping for a vintage-loving Dad, he could definitely appreciate this Vintage Green Buss Fuse Button. This is a unique gift that he will definitely not be expecting.
Wooden Electron Tube
Electron/Vacuum Tubes used to be used in radios and television sets, and can now be found in some microwave ovens. This Wooden Sculpture Electron Tube is a fun, and unique, gift idea for Electrician Dads.
Rock Glass
Dad can enjoy his favorite drink on the rocks in this glass made just for him.
Vintage 1960s Wiss Electrician Scissors
These Vintage 1960s Wiss Electrician Scissors are another cool gift idea for vintage-loving Dads.
Electric Switch Patent Poster
This Electric Switch Patent Poster is a unique wall art idea for Dad to add to his Man Cave or office space.
Travel Mug
Stainless Steel Travel Mugs are super handy for those who want to keep their drinks as hot or cold as they need it to be while on the go.
Hoodie
For those chilly days, Dad will be glad to have this Electrician hoodie on hand.
Dad will definitely appreciate the love and thought that went into selecting the perfect Father's Day gift for him. You can certainly make this a Father's Day that Dad will never forget.