Disclosure of Material Connection: Some of the links in this post may be "affiliate links." This means if you click on the link and purchase an item, I will receive an affiliate commission. Disclosure in accordance with the Federal Trade Commission's 16 CFR, Part 255. This site is a participant in the Amazon Services LLC Associates Program, an affiliate advertising program designed to provide a means for sites to earn advertising fees by advertising and linking to Amazon.
One of my coworkers was munching on a ziploc bag full of goldfish the other day, which led to a conversation about how it has been forever since I ate goldfish. (It also made me think of C.J. from the West Wing.)
It turns out that his partner was going away for two weeks and filled a giant bowl with grab and go snack foods before leaving!
What a great idea!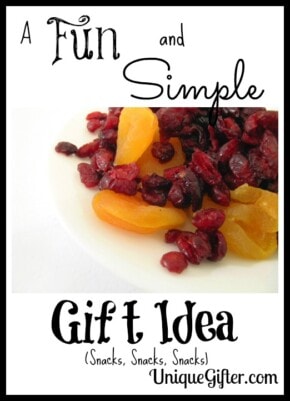 This would be a fantastic gift for a parent returning to work after parental leave, a couple who just had a child, someone who is lazy like me, a parent whose partner is going to be away for work for awhile, a cute thing to do for your significant other, someone who just had surgery, a student going into exams, or pretty much anyone, really.
You can get those little snack size Ziploc bags
as a starting point, if you want. Even better, incorporate some reusable snack bags
into your gift. Here is a selection that I found on Amazon (if you click on the pictures, they will whisk you over to Amazon):
Anyway!  Once you have sorted out what you will use for baggies, think about what you will use for a bowl. You might want to stick with a regular grocery bag or a large ziploc bag. Perhaps find a colorful plastic summer bowl or salad bowl from the dollar store, or online
.
Time for Snacks!
Dietitians will tell you that snacks should have protein, fat and carbs, in that order of quantity.  Now, not all of these suggestions are going to have those, so hopefully Jessica doesn't shake her head at me! Portion some of these suggestions into "grab and go" baggies and you're done!
Fruit Cups
Craisins and Dried Apricots
Trail Mix
Mixed Nuts
Applesauce Cups
Goldfish
Granola Bars
Clif Bars
Raisins
Dried Figs
Mints
Small Handful of Candy
Peanut Butter Cracker Sandwiches
If you are willing to go the extra mile, make some refrigerateable (spell check says that's not a word, pfft) snacks, as well.
Diced Fruit
Cheese Cubes
Sliced Peppers
Berries
Hard Boiled Egg
Baby Carrots
Veggies & Hummus
Celery filled with Peanut Butter
What are your favourite snack foods? Would you like this simple food gift idea?