Disclosure of Material Connection: Some of the links in this post may be "affiliate links." This means if you click on the link and purchase an item, I will receive an affiliate commission. Disclosure in accordance with the Federal Trade Commission's 16 CFR, Part 255. This site is a participant in the Amazon Services LLC Associates Program, an affiliate advertising program designed to provide a means for sites to earn advertising fees by advertising and linking to Amazon.
Conduct some research on his personality and get gifts that suit those personalities. Whether he is a wine connoisseur, an NFL fan, or a grill master, there is always a gift that will suit his style and passion. The list could be endless, but here are some noteworthy ones!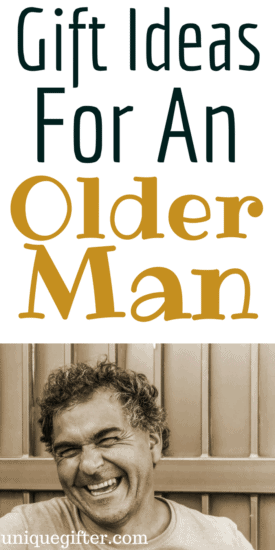 Father's Day is Just Around the Corner!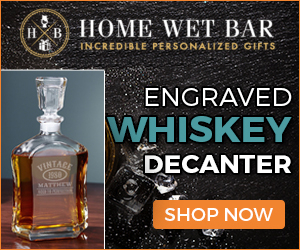 Noteworthy Gift Ideas for an Older Man
Personalized Leather Flask
This custom engraved flask is a reminder of the need to be classic and refined. It is a great gift if he is a lover of whiskey or other types of spirit. It can also be used to commemorate special occasions. This is a sophisticated liquor accessory that will be appreciated by any minimalist gentleman.
Travel bag
This simple travel bag is just the right size for traveling. It has been manufactured out of Heavy-duty PVC polyester that can resist fading and damage from UV rays. It also has a ventilation opening that controls moisture.
Multi-Use Leather tool roll
Senior men like to keep things moving, and they need the right place to store their day to day tools. This gift will be appreciated by most senior men. It is a sturdy leather kit that gets better with usage and age. It can hold around 18 tools and has more pockets for extra items.
Suspenders
Get a vintage style suspender and win his heart. This is a unique gift that speaks volumes. The suspenders are a huge hit for special events like weddings, or cocktail parties.
Engraved wood watch
This wooden watch is crafted by a professional watchmaker and is extremely comfortable. This is a personalized watch that can be worn for both business and casual events. The watch is made out of 100% zebra wood and has a date display function. How convenient?
Unisex Old Man Hat
Older men like to cover their heads from the scorching sun, and they would be delighted to do so with an entertaining hat.
Personalized key chain
This customizable leather keychain is made out of natural cowhide and is hand stamped with your personalized request.
Pocket Squares
Pick one dozen of pocket squares with beautiful assorted colors and styles. They are fashionable and will spice up his look.
Vintage wool hat
This vintage hat is made out of pure wool and was purchased from Turin flea market in Italy. This is a one of a kind item.
Customize Monogram Initial Cufflinks
Give him a chance to get noticed when he steps out for dinner or any special event. The silver monogram finish makes this gift classy and admirable. The cufflinks are thoughtful keepsakes.
Personalized pint glass
Give the old man a chance to enjoy his pint in style with this personalized pint glass. This beautiful accessory has been crafted using high-quality glass and will serve its intended purpose anywhere, and at any time. It will feature the name or initial of choice.
Personalized Toiletry Bag
That old man is fed up with low-quality toiletry bags that are mostly made out of cheap materials. So, get him this leather handmade bag that has been crafted using genuine leather. The bag will allow him to keep his essentials safe when traveling. Do not forget that it can be engraved with your choice of initials or names.
Maze tie
The tie has a vintage labyrinth pattern that looks cool on almost any old man.
Vintage Men's Robe
This is a vintage item from the 1950s. It is made out of comfortable fabric with patch pockets at the waist and chest.
Wood watch case
The box is made from an array of pine wood and can be inscribed with a personal message. Apart from watches, it can also be used to store other accessories. Every cell has a soft cushion to hold his watch comfortably.
Personalized Men's Wallet
This is like the perfect gift to an old man. It can be engraved with his name or any other message of choice. Any man will carry a personalized wallet with a lot of pride.
Custom Engraved Wood knife
A custom engraved pocket knife is a handy tool for almost any old man. Whether at home or the workplace. The knife is built using heavy-duty blade fitness to ensure sturdiness. The knife has been skillfully engraved and has a razor-sharp blade.