Disclosure of Material Connection: Some of the links in this post may be "affiliate links." This means if you click on the link and purchase an item, I will receive an affiliate commission. Disclosure in accordance with the Federal Trade Commission's 16 CFR, Part 255. This site is a participant in the Amazon Services LLC Associates Program, an affiliate advertising program designed to provide a means for sites to earn advertising fees by advertising and linking to Amazon.
Some hunt because it is their hobby but for some it's more than a hobby, it is a passion! Whatever the case may be, if you know of a crossbow hunter then the following gift list will be a great help to you. Do not tire out your brain, simply purchase one or more of the gifts below.

Gift Ideas for Crossbow Hunters
Bow and Arrow Necklace
She may be a hunter but don't let that fool you, she's stylish too.
Keep calm and carry a crossbow embroidery
No need to buy a new jacket, simply take their favourite jacket and have this badge stitched on to it.
Crossbow Patent Print Set Of 2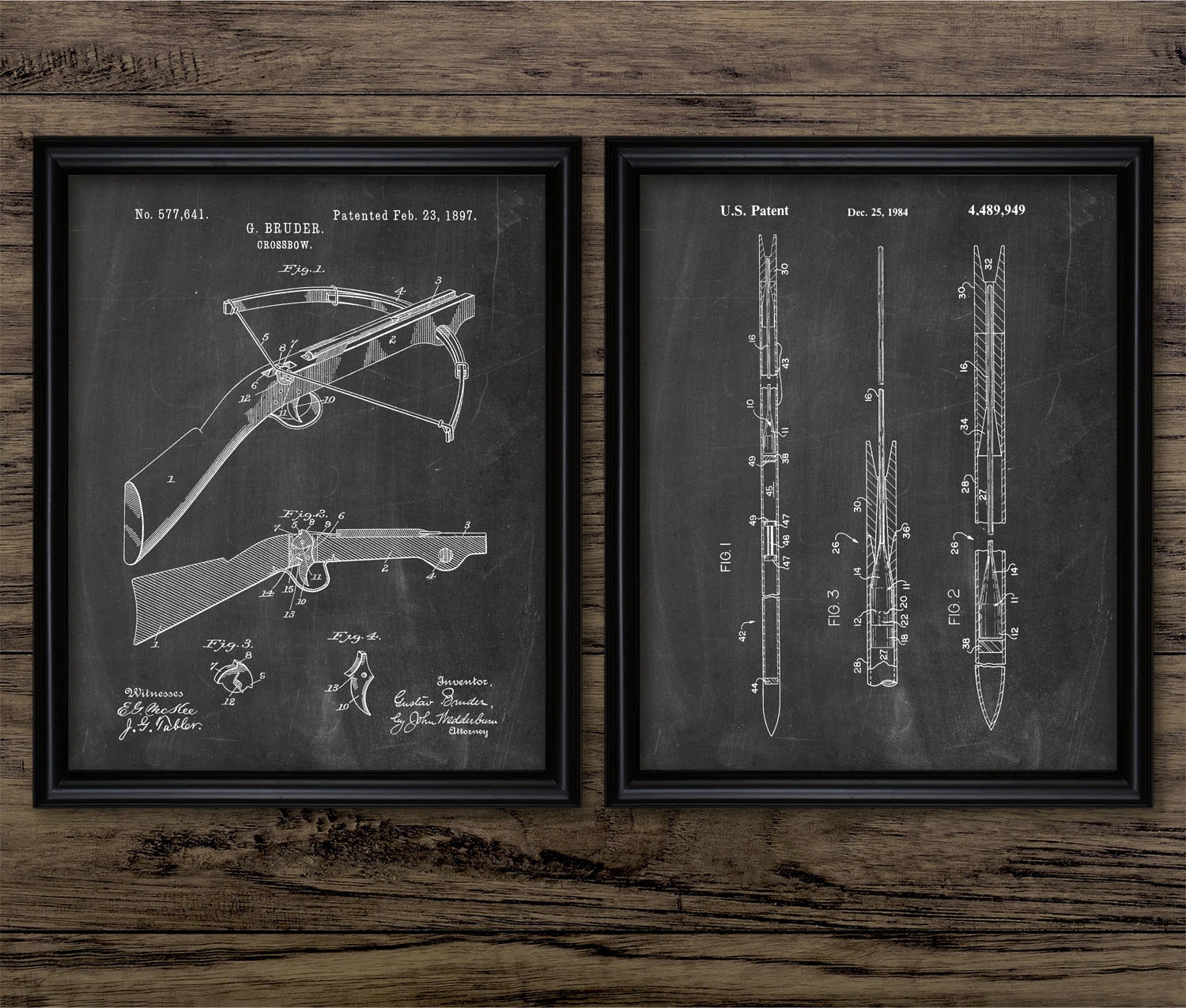 An art piece to a crossbow hunter does not have to be a kill. This two piece print set will do justice to a plain wall in the house.
Custom Name Crossbow
For the crossbow hunter in training. It's never too early to teach the young one how to execute the hunt.
Hunter Eva Case
A hunter needs a place to keep all of the heavy equipment. There's no better way to ensure that you have everything for the hunt than to have everything packed into a case specially made for crossbow hunting.
Safety Crossbow harness
Safety comes first in any occasion. Whether it's for an uncomfortable angle or a possible climb, this harness is one component of safe guarding the hunter during the hunt.
Camouflage hunting tent
Hunting is not always a one day event; therefore equip your hunter with the perfect almost invisible shelter. They will be comfortable and safe whilst they wait on the kill.
Silhouette Shooting Targets
Practice makes perfect! It is essential for a hunter to have excellent aiming and focusing skills. Hunting for humans is a big 'no-no' but this target will help to sharpen the hunters vision and focus.
Flashlight Knife
Emergency breakaways may be needed and this flashlight knife is the best to help any hunter get out of a sticky situation.
Bow Hunter Black Sticker
For the Mac Geek who is a proud crossbow hunter.
Crossbow Picture Hunter
Get your baby girl this cool crossbow picture to show-off all her hardcore hunting skills.
Portable Charger in Mossy Oak Camo
There is nothing worse than having a dead device. Gift this portable charger to your hunter so that he or she never has to go with a dead phone.
Military-look hunting gloves
Put a glove on it. Crossbow hunting can do cause hands to suffer a lil, especially when you practising or maybe even missing targets.
Stainless Steel Insulated Water Bottle
Remaining hydrated is crucial especially when hunting deer's in the forests. This stainless steel water bottle will keep water cool for a quick gulp here and there.
Sunscreen
Hunters are camouflaged from head to toe. One can hide from animals but never completely from the sun. Take care of your hunters' skin with this sunscreen moisturizer.
Target shot cube
If shooting a human shaped target just doesn't do it for you, then purchase this target cube to prepare your hunter for the kill.
365 Things Every Hunter should know book.
No matter how good of a hunter your hunter may be… there is always something new to learn. This book will teach or remind your hunter about things they should always keep in mind.
Camouflage Balaclava Tactical Mask
Wearing just a helmet can cause the hunter to sweat rapidly. This unique balaclava can reduce heat and will soak up any sweat that may want to find itself in the helmet.
Sticker
For the loud and proud. Whether a bumper or window sticker, this hunter will make it known that they are hardcore cross-bowers.
MS Fiberglass Shaft with Replacement Screw
A true crossbow hunter knows that one can never have enough arrows. The more the merrier.