Disclosure of Material Connection: Some of the links in this post may be "affiliate links." This means if you click on the link and purchase an item, I will receive an affiliate commission. Disclosure in accordance with the Federal Trade Commission's 16 CFR, Part 255. This site is a participant in the Amazon Services LLC Associates Program, an affiliate advertising program designed to provide a means for sites to earn advertising fees by advertising and linking to Amazon.
Are you looking for the perfect 5th anniversary gift to give to an aspiring Gordon Ramsey or Rachael Ray? They'll love these gorgeous wooden gifts for the kitchen. Whether they are beer connoisseurs or enthusiastic ethnic chefs, you'll find something that's perfect for them here!

For our complete Anniversary Gift Guide click here!
Wood 5th Anniversary Gifts for the Kitchen
Bento Box
Your loved one will be the envy of their office with this beautiful bento box. Even a Taco Bell would look fresh and healthy served in this!
Bamboo Steamer
This bamboo steamer is great gift for anyone who loves cooking and eating Chinese food. It's also a big hint. Giving it is a polite way of saying, "Please make me some BBQ pork buns!"
Sushi Mat
This gift isn't just a sushi mat, it's years and years of delicious homemade sushi and a smaller waistline!
Cutting Board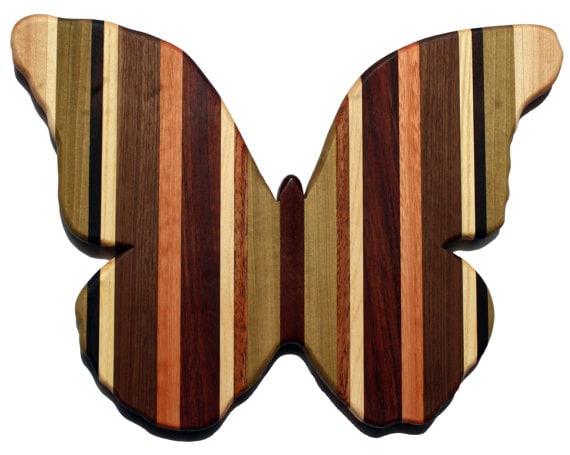 Give your kitchen a rustic, French feel with this olive wood chopping board. It even has a special groove to collect the juices from any meat that you're carving.
Wooden Serving Board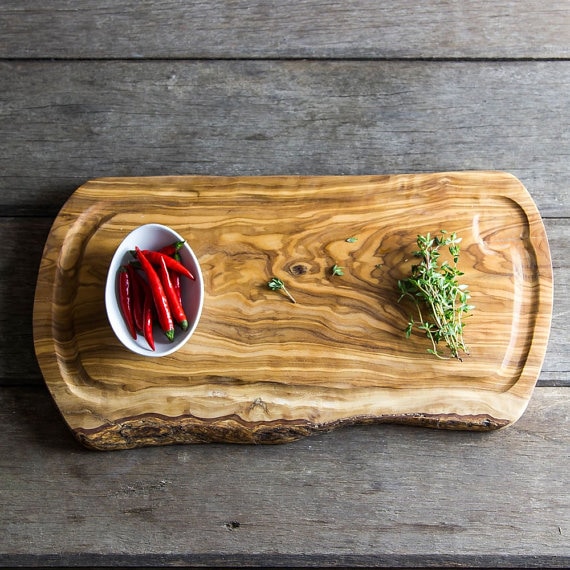 Eating dinner on this will make you feel like you're eating in a hipster restaurant, all of the time!
Tea Tray
This beautiful tea tray is part of the Gongfu tea ceremony. Your loved one could learn more about the tradition or just use it to catch any spills whilst they enjoy their morning cup of tea.
Chopsticks
These beautiful, hand-carved chopsticks will turn Chinese takeout night into a fine dining experience!
Wooden Coffee Grinder
If your loved one wants to save on a gym membership this vintage-style coffee grinder will help them out! Who needs weights?
Spaghetti Measure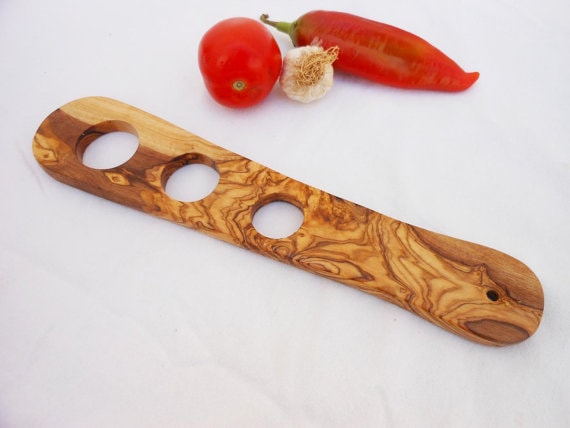 Just too clever for words.
Beer Carrier
A cool way to display your favourite bottles of beer or take them on an evening walk!
Wooden Salad Bowl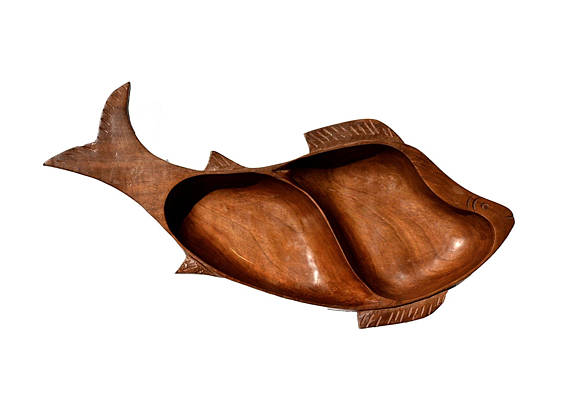 Lunchtime salads will feel even more fresh and healthy when served from this natural wooden salad bowl.
Beer Mug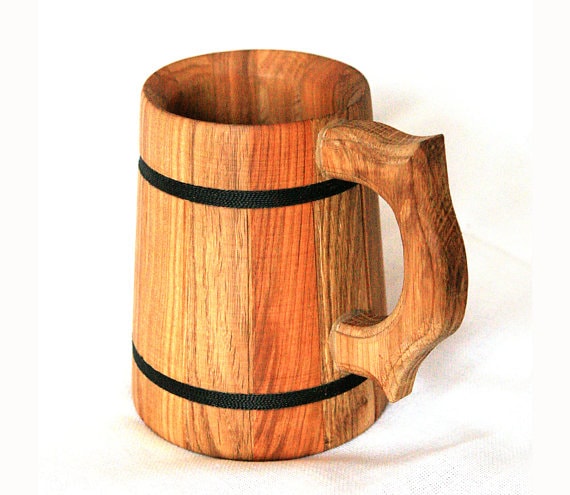 Once they unwrap this amazing wooden beer mug, your mate will never drink out of anything else. Ever again.
Wine Rack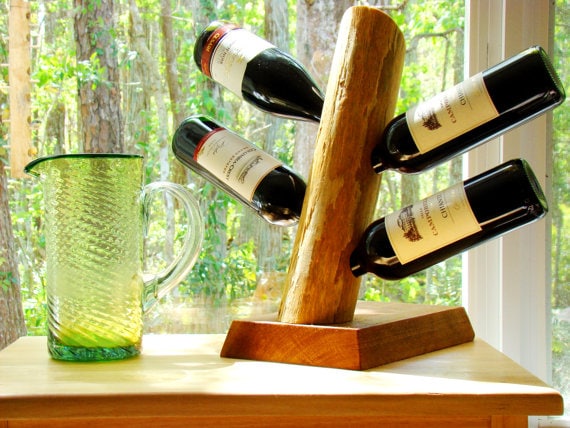 This wine rack defies gravity, you just need to have confidence in it!
Spice Rack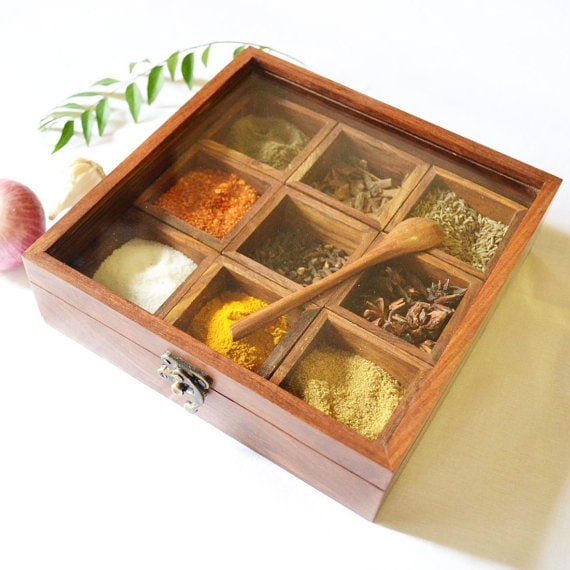 Spice up your partner's life with this authentic Indian spice box! Fill it with freshly ground spices to transform your kitchen into an exotic bazaar.
Beer Tasting Set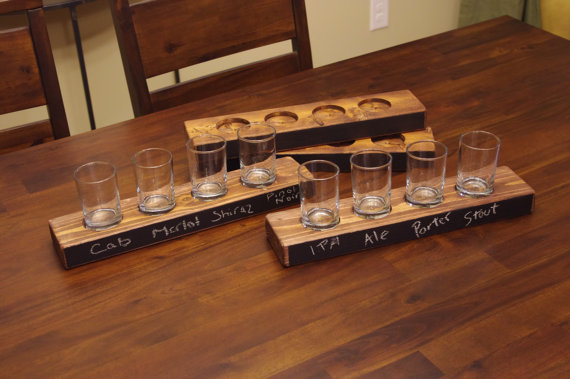 For when one type of beer just isn't enough.
Baguette Miter
This baguette miter is one of those things that you just didn't need until you saw it! Now, if you don't get it, you'll never be able to fully enjoy eating baguette ever again. How are you going to perfectly measure the cut of each slice without this?
Cheese Board Set
Wine and cheese party? At your place? Every single day? It will be once your partner get their hands on this cheese board set!
Tortilla Press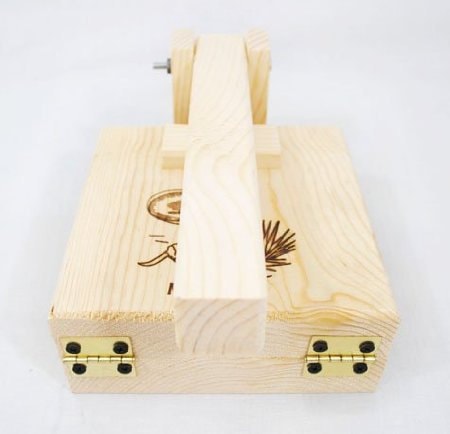 This authentic wooden tortilla press will make taco night even more fun (and a little bit more work, but it will be worth it!)
Kitchen Sign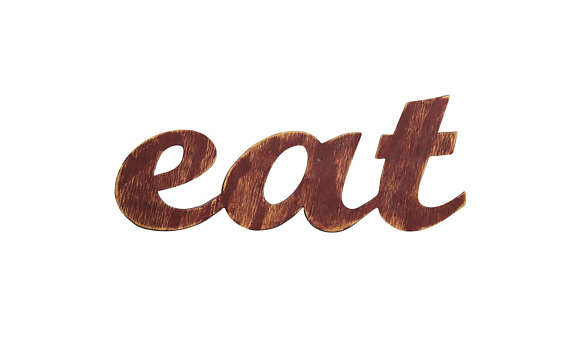 In case you forget where you are or what you're doing there, this handmade sign will remind you!
Breakfast Serving Tray
You could make your partner a yummy anniversary breakfast in bed with this trendy sectioned tray. Maybe get two though so you're not just drooling over their scrambled eggs while they eat!
Are you ready to surprise your food-loving partner with a unique 5th anniversary gift? Choose one of these wood 5th anniversary gifts for the kitchen to make time spent cooking up a storm even more fun! If you do buy any of these gifts, we'd love to hear about it! Let us know in the comments or find us at @ugifter on twitter and @uniquegifter on instagram.