Disclosure of Material Connection: Some of the links in this post may be "affiliate links." This means if you click on the link and purchase an item, I will receive an affiliate commission. Disclosure in accordance with the Federal Trade Commission's 16 CFR, Part 255. This site is a participant in the Amazon Services LLC Associates Program, an affiliate advertising program designed to provide a means for sites to earn advertising fees by advertising and linking to Amazon.
If vodka is your poison of choice, this list is filled with gifts galore that you'll adore. Alternatively, if you're looking for gifts for the vodka snob in your life, these gifts will keep the party going!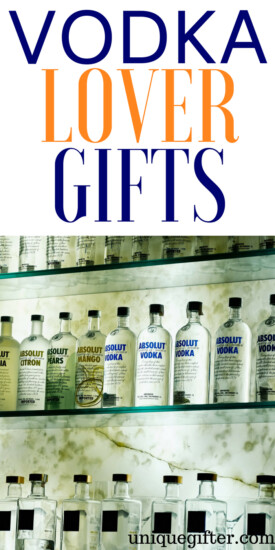 Epic Vodka Lover Gifts
This is Probably Vodka Tumbler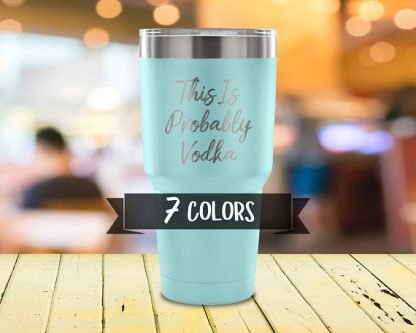 Travel in style with this funny drink tumbler
Hakuna Some Vodka Tee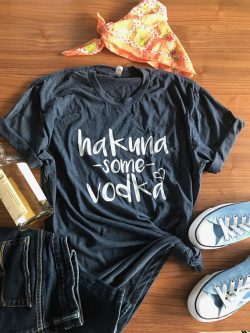 As it says, Hakuna some vodka and wears this stylish tee
Vodka Print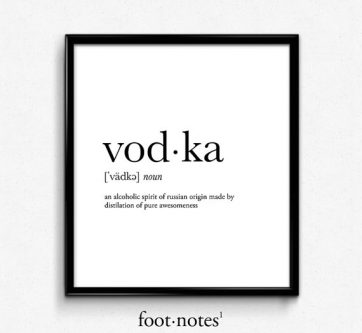 For the classy vodka lover in your life
Spirit Infusion Kit
Infuse your vodka with different flavor combinations with this kit
Vodka Gummy Bears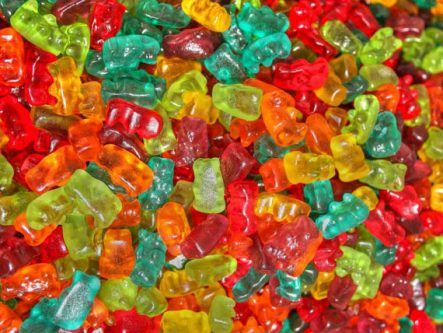 Wanna drink your vodka and eat it too? Then these gummy bears are perfect for you
Cosmopolitan Recipe Glass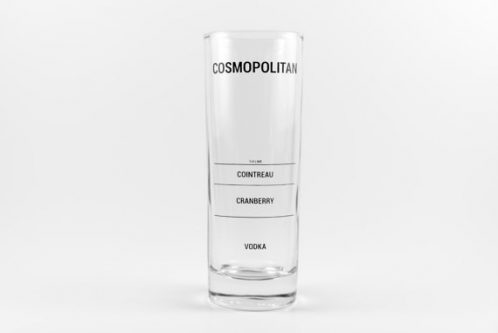 Make the perfect with this Cosmopolitan recipe glass (that leaves plenty of room for vodka!)
Vodka Bottle Charm Bracelet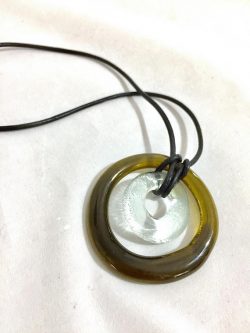 This personalized initial bracelet is the perfect boozy accessory
Vodka Shot Glass Roulette
Make a bet and see if you'll have to take a shot of vodka with this shot glass roulette game
Vodka Socks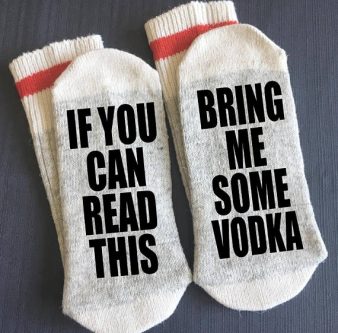 If you can read this, bring me vodka! These socks will definitely come in handy
I Like Vodka with my Sweet Tea Glass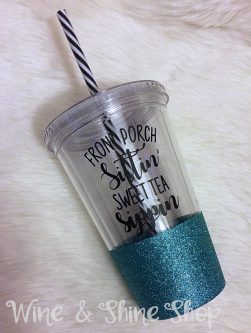 This glitter glass is perfect for housing cocktails or wine
Vodka Understands Bottle Opener Keychain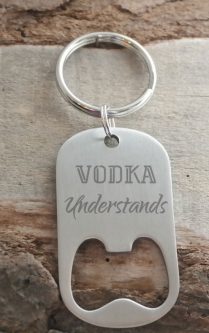 Hey, vodka understands that you need a bottle opener on the go sometimes
You Are the Vodka to My Tonic Sign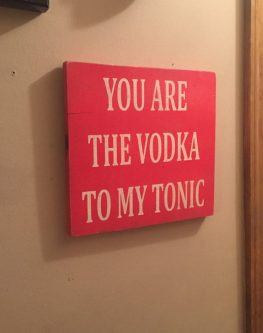 This is the perfect home decor for your boozy bestie
8 Piece Shot Glass Set
For the serious vodka drinker, this set is classy and perfect for tastings
Bloody Mary Earrings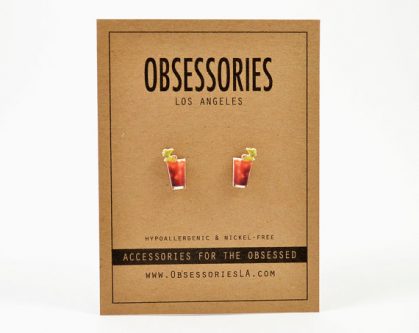 The best brunch drink belongs on your ears with these bloody mary studs
Vodka Vixen Tote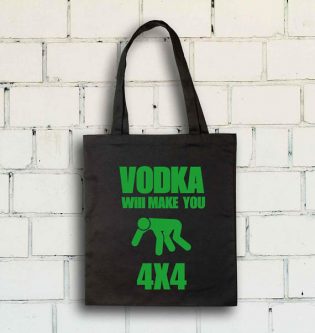 Carry this tote only if you're a true vodka vixen
Vodka Decanter
This hipster gift comes in its own wooden crate ready to be gifted
Good Morning Vodka Mug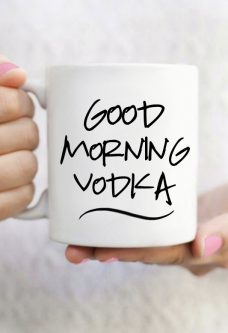 Whether or not you put vodka in your morning coffee, the world will never know
Dog Toy Vodka Bottle
This squishy "bottle of Grey Dogs Vodka will please any pup
Grey Goose Bar Mat
Look like a professional bartender with this mat on your home bar
Jonathan Adler Vodka Scented Candle
This high-class candle will remind you of after parties and fun memories!