Disclosure of Material Connection: Some of the links in this post may be "affiliate links." This means if you click on the link and purchase an item, I will receive an affiliate commission. Disclosure in accordance with the Federal Trade Commission's 16 CFR, Part 255. This site is a participant in the Amazon Services LLC Associates Program, an affiliate advertising program designed to provide a means for sites to earn advertising fees by advertising and linking to Amazon.
Your grandma is a special person to you. She helped raise you, and now she is turning 90. Get her a nice, thoughtful gift to show her how much you care!

90th Birthday Gifts for Your Grandma
Grey Lace Wrap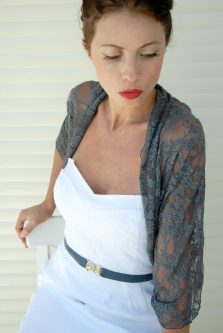 A grey lace wrap is the perfect addition to your grandma's dressy outfit, and will give her an extra layer of comfort in a chilly room.
Gund Stitchie Plush Bear
Most ladies love to get stuffed animals. Your grandma would love this little bear plush. He's big but not too big, and perfect for cuddles.
Floral Deer Fleece Throw
Perfect for the grandma that has hunters in her life or used to hunt herself, a deer fleece throw with beautiful flowers on it. This blanket will help keep her warm and cozy!
Grey Cable Knit Cap with Visor and Flowers on the Side
Your grandma needs a hat to keep her head warm, and this cable knit cap with a visor is perfect because it's also stylish and cute!
Willow Tree Angel Holding a Heart
Angels are comforting and so pretty! Get this angel holding a heart for your grandma to display on her nightstand or a bookshelf, to look at and feel comforted throughout the day.
Rustic Picture Frame Collage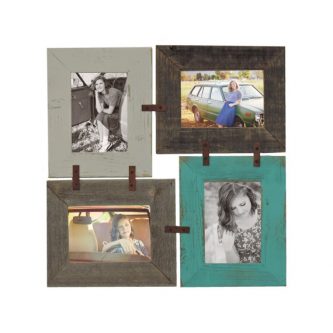 Your grandma likely has a lot of pictures she would like to display. A nice rustic picture frame collage allows her to display more than one at once and is very pleasing to look at!
Grandma's Brag Book Photo Album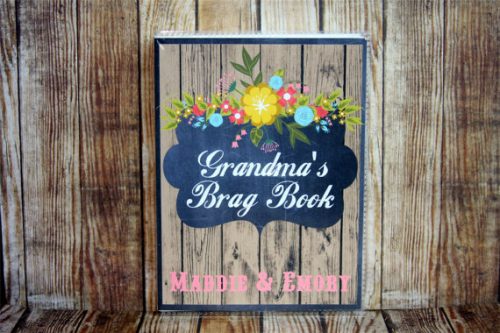 Every grandma needs a brag book photo album to place all their pictures of their kids, grandkids, and great-grandkids! This allows them to show them off to other people and feel proud!
Red Heart Crochet Slippers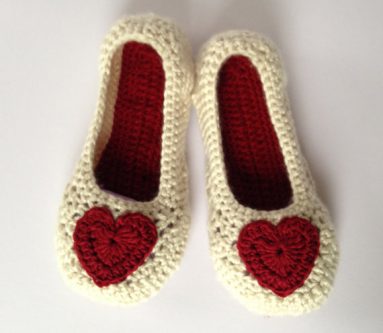 Let's face it, we all like slippers for around the house. These adorable slippers have hearts on them and your grandma would be proud to wear them!
Memory Foam Back Support Pillow
Back support is so important and this pillow could be a nice gift to your grandma since it is a sweet gesture and useful at the same time!
Burgundy Fleece Recliner Cover
Your grandma likely spends a lot of her day in her comfy recliner, why not get her this cozy fleece recliner cover to put on it. She will have nice pockets on the sides for her magazines, newspaper, books, or the remote!
Tissue Box Cover
This beautiful tissue box cover is simple and see through, and would be a nice gift for your grandma who just always has a box of tissues nearby!
Custom Picture Calendar Gift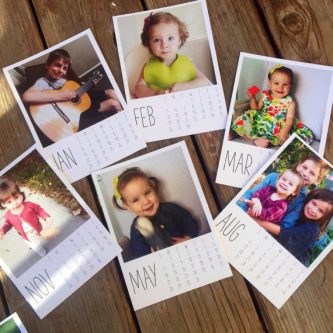 Create your own custom picture calendar for your grandma to help her keep track of days and remind her of all the people in her life who love her!
"Bless our home with love and laughter" Collectible Plate with Display Stand
Collectible plates are a nice, thoughtful gift. This "Bless our home with love and laughter" plate would be the perfect gift for your grandma and would remind her of how blessed she is!
Silk Artificial Rose Bouquet
A bouquet of flowers is appreciated by nearly every woman, so what about an artificial silk rose bouquet that will never die and will always look pretty? She will never have to water it and it can brighten up her space!
Chicken Soup to Inspire a Woman's Soul
We all need inspiration on a daily basis. Chicken Soup books are a great tool for this and this one is especially written to inspire a woman. Your grandma will enjoy reading the stories inside the book and feel uplifted by them!
Abstract Flower Painting
A beautiful flower painting to hang on her wall would give your grandma something pleasant to look at and lift her mood!
Women's Devotional Simply Redeemed Book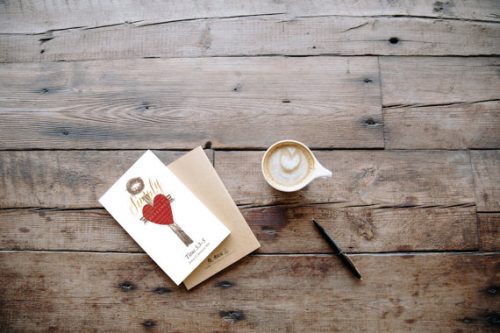 This women's devotional book is a nice way to remind your grandma and give her peace that she is redeemed and chosen!
Floral Hard Glasses Case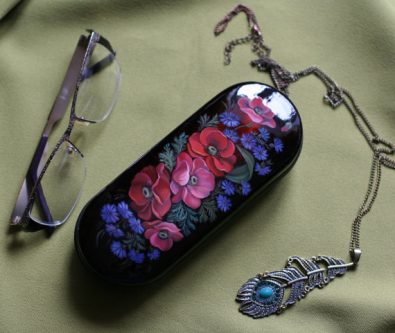 This case is multifunctional. First of all it's absolutely beautiful. Second, it will help your grandma keep her glasses safe from breaks and scratches when she isn't wearing them.
"You are my sunshine" Sunflower Notebook
Is your grandma your sunshine? Does she like to write or doodle? Get her this notebook to write or doodle to her heart's content!
Knit Cardigan Sweater
Sweaters are cozy and warm for whenever it's chilly. Get this nice cardigan sweater for your grandma to keep her comfortable in the chilliness!
Your grandma's birthday is a special time and her 90th is something to really be celebrated, a huge milestone birthday! Make sure you get her a thoughtful and sweet gift to help her have a nice and happy birthday!