Disclosure of Material Connection: Some of the links in this post may be "affiliate links." This means if you click on the link and purchase an item, I will receive an affiliate commission. Disclosure in accordance with the Federal Trade Commission's 16 CFR, Part 255. This site is a participant in the Amazon Services LLC Associates Program, an affiliate advertising program designed to provide a means for sites to earn advertising fees by advertising and linking to Amazon.
This whole list is full of gift ideas for your 75th wedding anniversary, that are both diamond and gold. They are some of the most exquisite gifts! As you approach this huge anniversary for the both of you, you will want something extra special, and this list will give you ideas for just that purpose.
Special 75th Diamond and Gold Anniversary Gift Ideas
Raw Diamond Earrings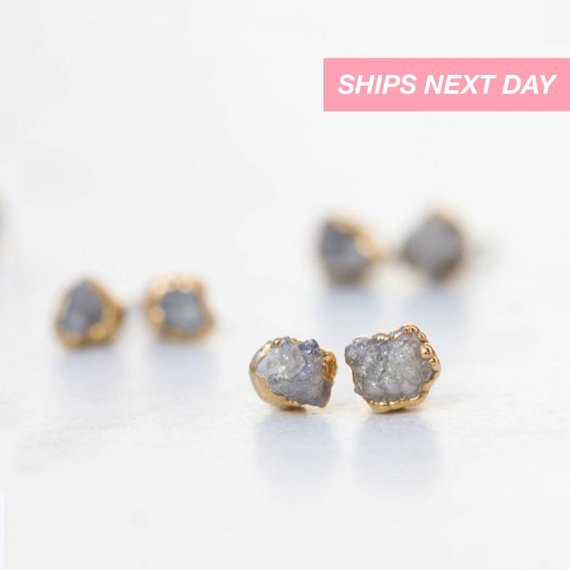 These raw diamond earrings are not like the typical shiny diamonds, they are unique and even more stunning for their rawness.
Gold Chain Diamond Bracelet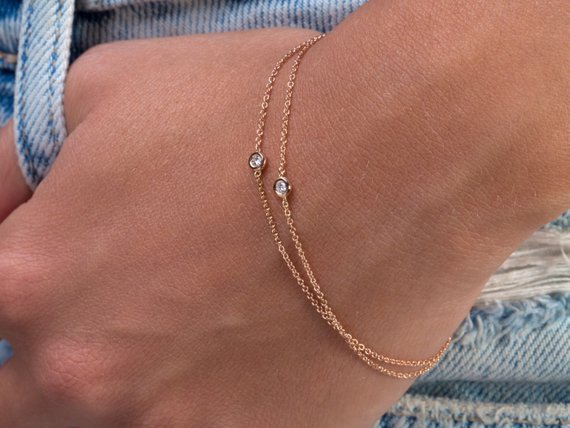 This gold chain diamond bracelet is so simple, yet eye catching at the same time.
Rose Gold Solitaire Diamond Necklace
Rose gold is one of the most beautiful colors in jewelry or otherwise, which makes this stunning necklace even more special for your loving spouse.
0.30 Ct Round Diamond Stud Earrings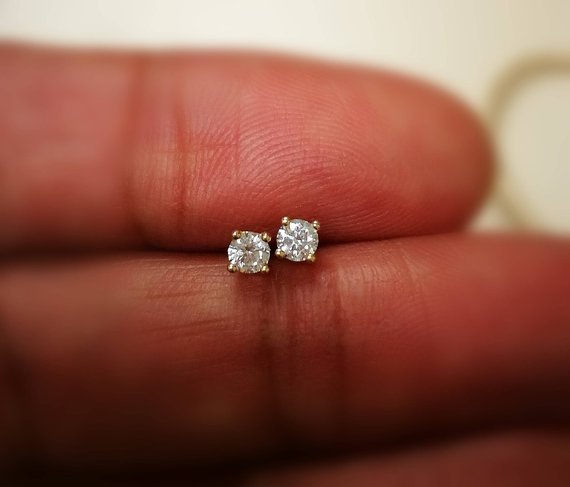 Here you are with the more polished and shiny diamond earrings. If she isn't a fan of the raw look, these are a great choice.
14K Solid Gold Diamond Bar Necklace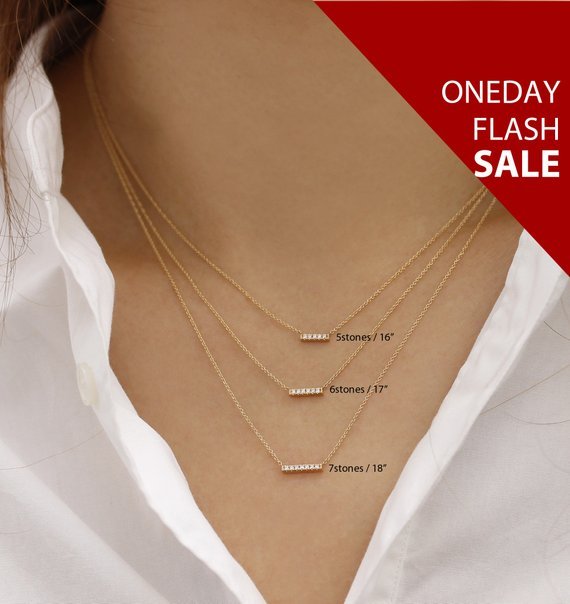 The diamond bar on this necklace is so elegant and great for every occasion.
Diamond Wedding Band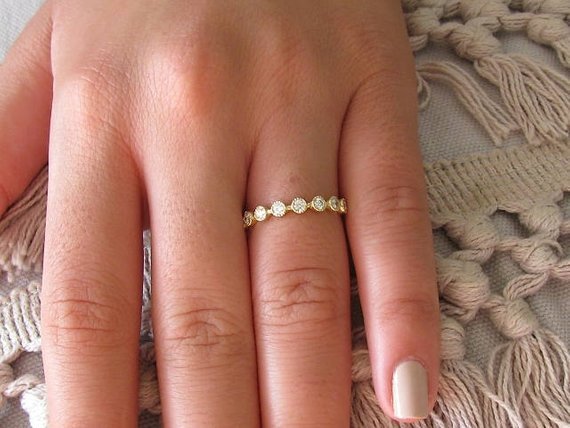 If you guys are in the market for new wedding bands, diamond is the way to go!
Rose Gold Diamond Pen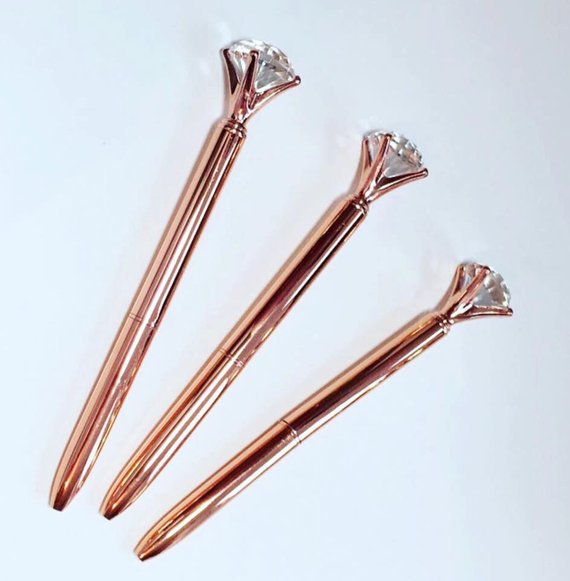 While not your traditional gold or diamond, a rose gold diamond pen is an excellent gift choice when money is tight or they aren't a fan of jewelry.
Diamond Shape on a Ring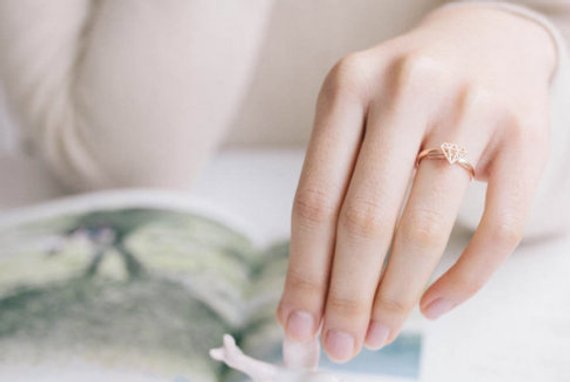 This diamond shape on a ring is a great twist on a "diamond ring." It will catch everyone's eye because it is really unique!
14K Gold Diamond Open Cuff Bracelet
An open cuff bracelet that is both gold and diamond will look elegant on her wrist for your 75th wedding anniversary.
Triple Raw Blue Diamond Ring
It always stuns me when I see diamonds in other colors, and this triple raw blue diamond ring is no different than those in how beautiful it is.
14K Gold Bezel Diamond Necklace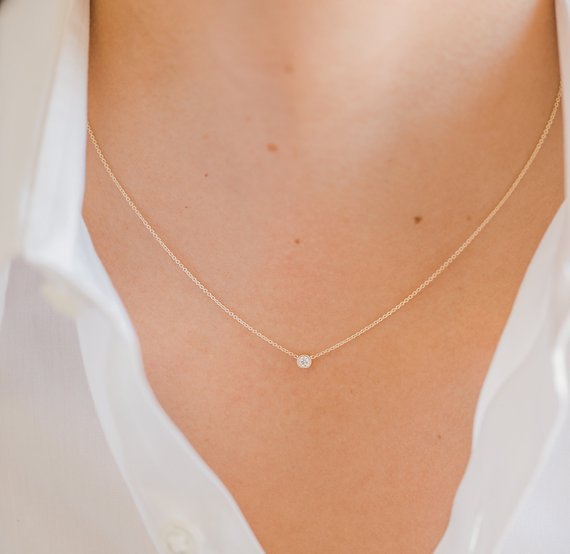 Simple, stunning, and beautiful necklace with both gold and diamond!
Sprinkled Diamond Solid Gold Band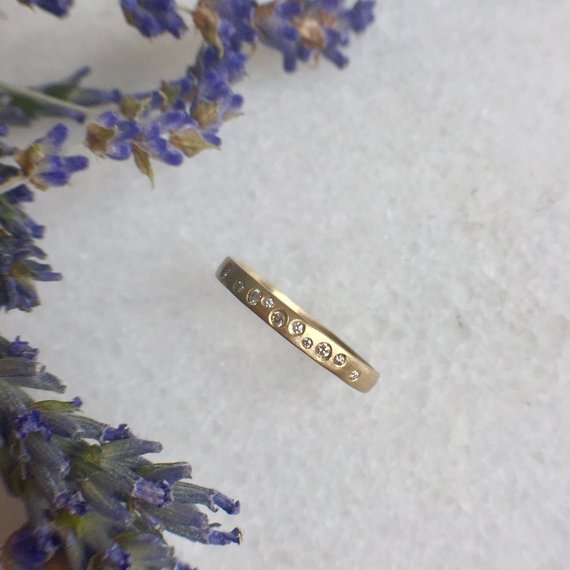 I have never seen such a unique ring as this sprinkled diamond solid gold band. It would also make a one-of-a-kind wedding band for her.
Tiny Solitaire Diamond with Heart Gold Initial Charm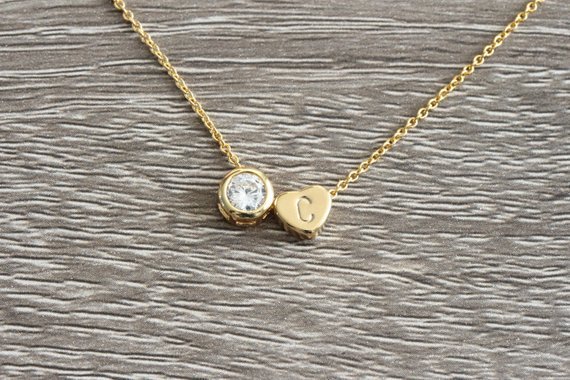 You can put their initial on the heart initial charm and tailor it even more for her, and no one else.
Pave Diamond Snake Ring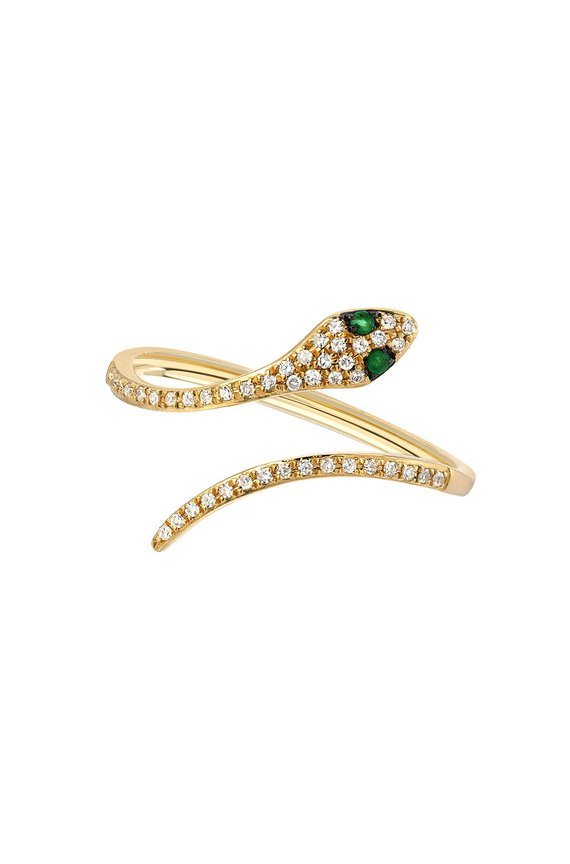 For the spouse who loves snakes, a pave diamond snake ring is something that they will truly cherish.
14K Gold Ear Climber Baguette Diamond Earrings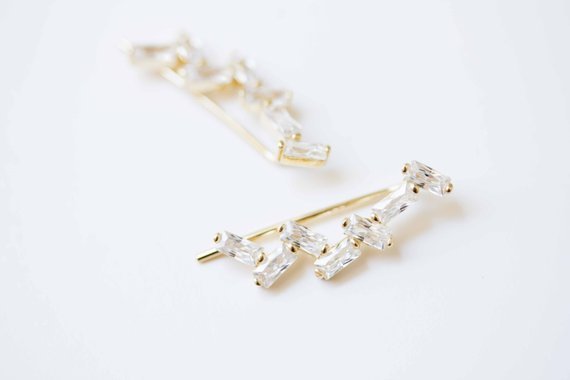 How beautiful would these gold ear climber baguette diamond earrings look, gracing her entire ears?
Star Signet Ring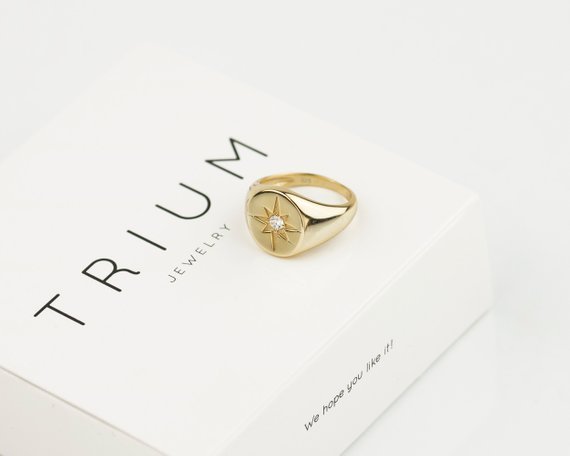 This star signet ring kind of reminds me of a compass, even though it is a star. Either way, it is a good way to say that you both will always find your way to each other, no matter how far apart you are.
14K Gold Diamond Necklace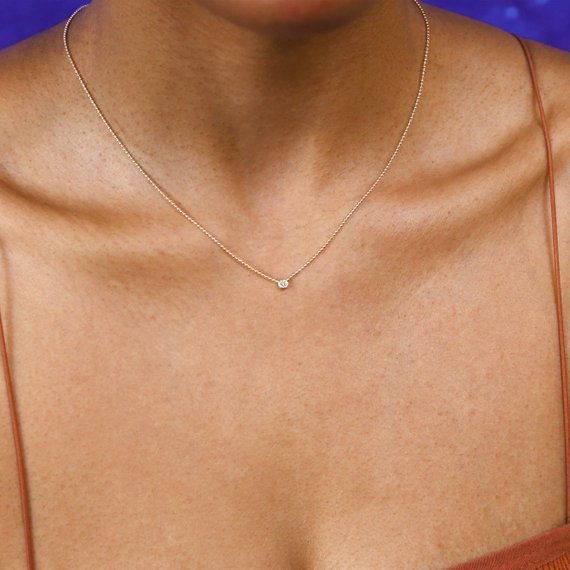 So tiny and dainty, she will look really elegant wearing this on a date night or to church.
Gold Honeycomb Wedding Band Set, One with Diamond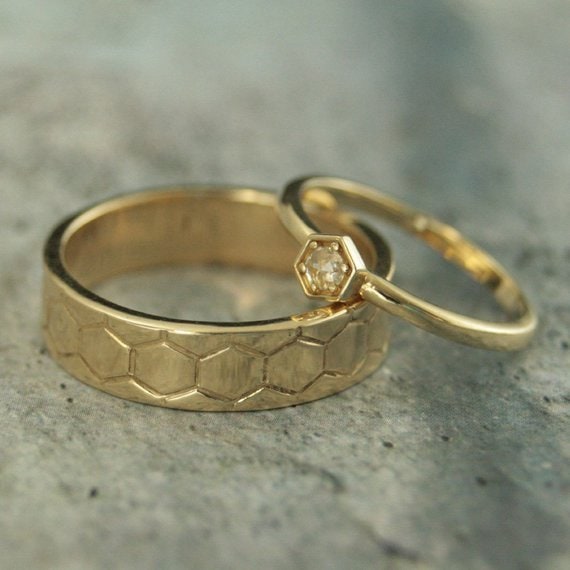 Bees are wonderful creatures, it is only fitting for you two to have gold honeycomb wedding bands, hers with a diamond on it.
Natural Blue & White Diamond Solid Gold Classic Halo Earrings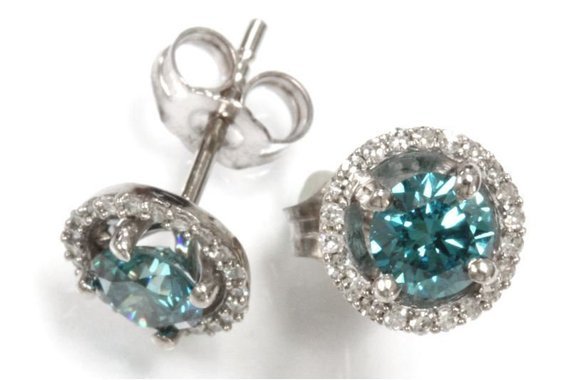 These beautiful natural blue and white diamond halo earrings are some of the most beautiful earrings that she could ever wear, only enhancing the beauty that she possesses.
½ Ct Diamond Promise Ring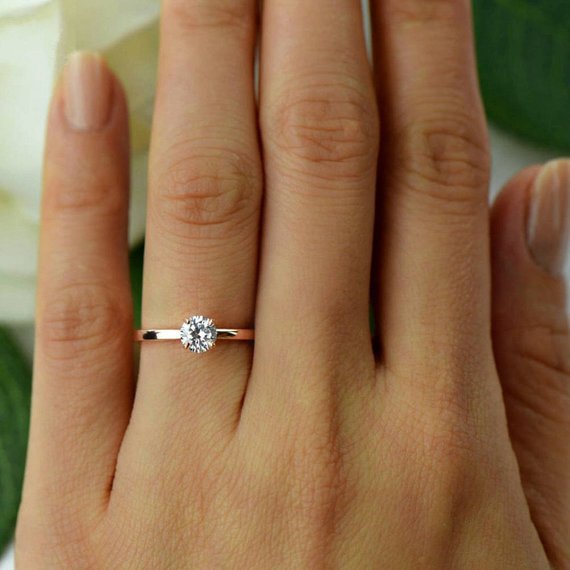 You are keeping your promise to always be there for her, and to never leave her. After all, you are about to be celebrating your 75th wedding anniversary together.
Gold and diamonds are each lovely on their own, but when you pair them together, they are just plain stunning gifts.