Disclosure of Material Connection: Some of the links in this post may be "affiliate links." This means if you click on the link and purchase an item, I will receive an affiliate commission. Disclosure in accordance with the Federal Trade Commission's 16 CFR, Part 255. This site is a participant in the Amazon Services LLC Associates Program, an affiliate advertising program designed to provide a means for sites to earn advertising fees by advertising and linking to Amazon.
Blue sapphire is one of the most beautiful gemstones! Now you are coming up on your 65th wedding anniversary together. Those years may have been some of the longest, hardest, and most challenging ones you have ever faced, but you had each other and you thrived throughout it all. Here are some lovely blue sapphire gifts to celebrate this momentous anniversary.

Stunning 65th Blue Sapphire Anniversary Gift Ideas
High-Quality Natural Blue Sapphire Round Beads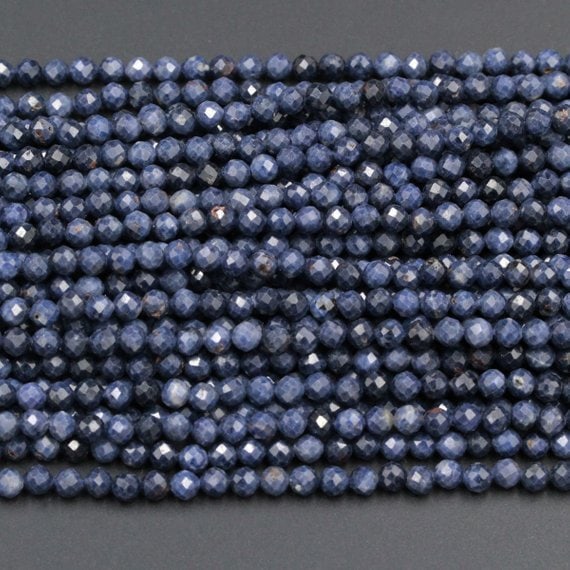 These high-quality natural blue sapphire round beads come on a strand that is 16" long. You can make necklaces, bracelets, or really whatever you want with them if you like creating your own gifts.
Sapphire Bar Necklace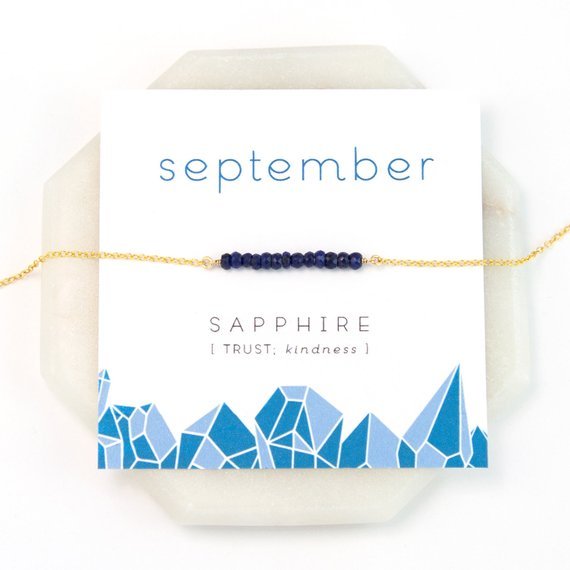 For a simple, yet stunning, necklace, one with a sapphire bar on it is the best.
Rectangular Blue Sapphire Ring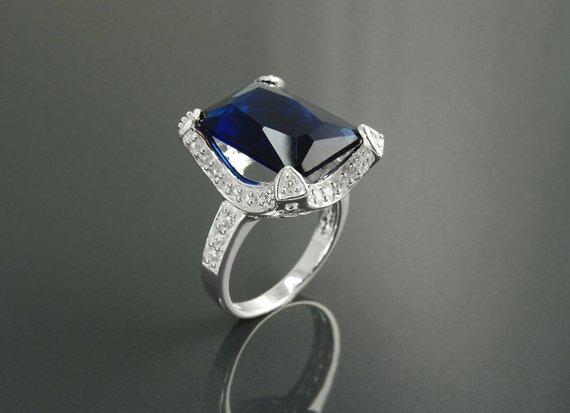 You don't see many rectangular gemstone rings these days, so this really elegant one is especially a keeper for your anniversary.
Philadelphia Blue Sapphire Ombre Ring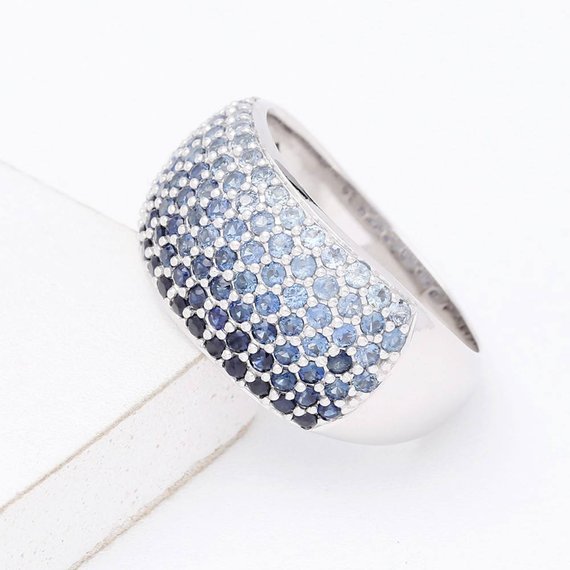 Wow, so many blue sapphires, it is eye catching!
Blue Sapphire Shaded Faceted Rondelle Shape Beads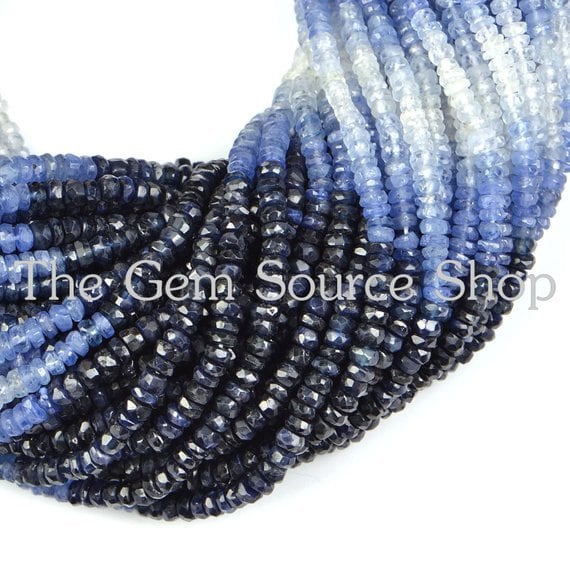 Another chance for making your own gift for your spouse are these blue sapphire shaded faceted rondelle shaped beads. Great for making your own jewelry or something else entirely.
White Gold Blue Sapphire Princess Cut Stud Earrings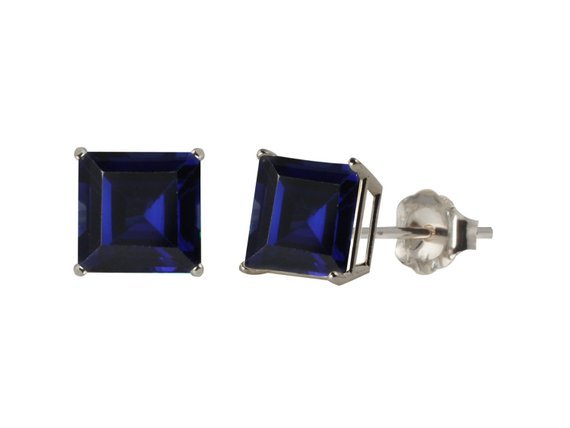 You can't go wrong with the princess cut!
Blue Sapphire Kate Middleton Inspired Ring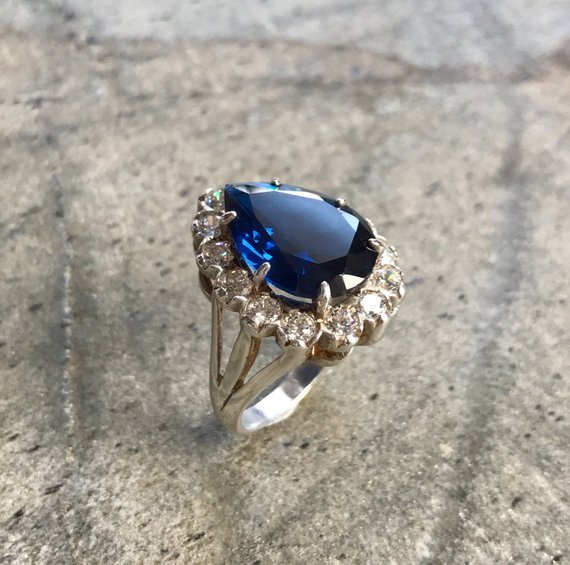 If she loves Kate Middleton, she will absolutely adore the blue sapphire Kate Middleton inspired ring as her own.
4mm 0.54ctw Round Brilliant-Cut Simulated Blue Sapphire Earrings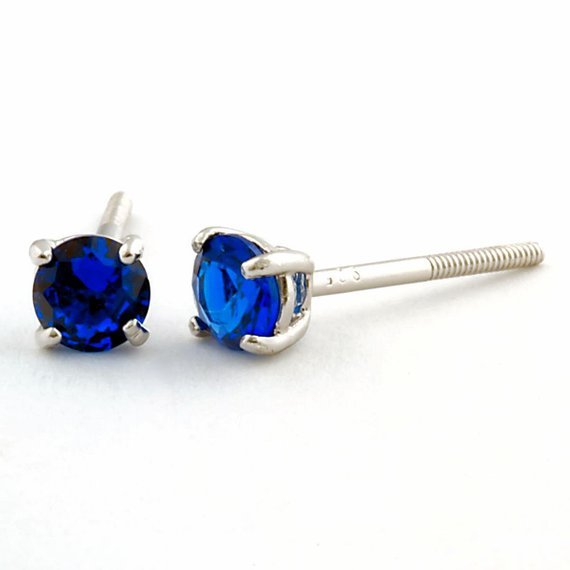 These lovely round blue sapphire earrings will look great on her ears.
Natural Blue Sapphire Faceted Rondelle Beads on a Strand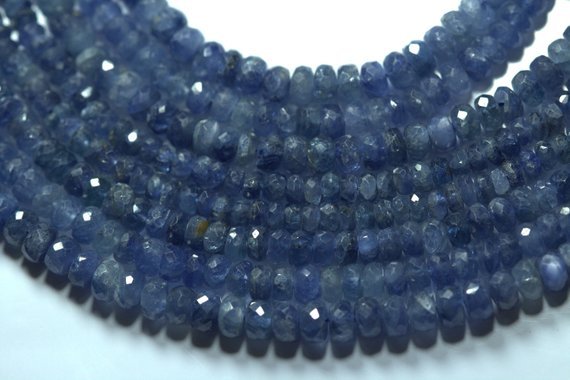 Instead of treated beads, or ones that only come in a 16" strand, these come in both 16" and 8" strands and are untreated which makes them seem a bit more raw.
Blue Sapphire Triangle Gems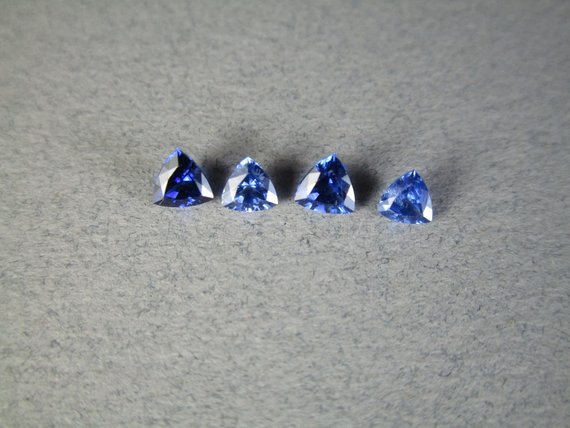 These triangle blue sapphire gems are great for making decorations, jewelry, or artwork for your spouse this anniversary.
Blue Sapphire Swarovski Necklace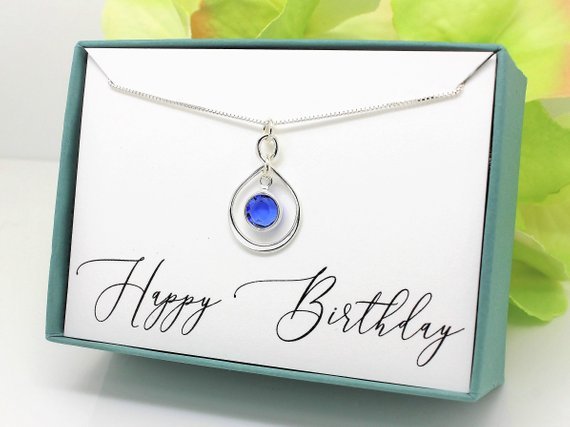 With the silver border and the blue sapphire in the middle of the necklace, it is simply unique and beautiful. She will love it!
Personalized Blue Sapphire Bracelet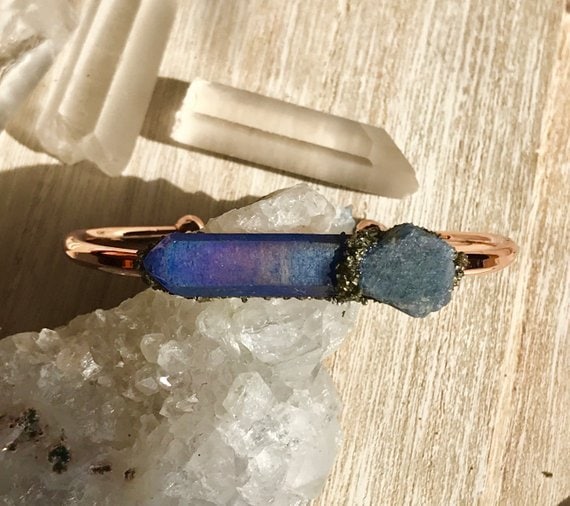 The crystal in this blue sapphire bracelet is personalized with a intuitive programming, if you or her find value in that, the bracelet will be one of the most wonderful gifts she ever receives.
Sterling Silver and Dark Blue Sapphire Eye Necklace
Beauty is in the eye of the beholder, and you each think of the other as beautiful.
14K Yellow Gold Blue Sapphire Oval Stud Earrings
These yellow gold blue sapphire oval stud earrings are simply wonderful pieces to grace her ears.
Emerald Blue Sapphire Crystal Black Beaded Bracelet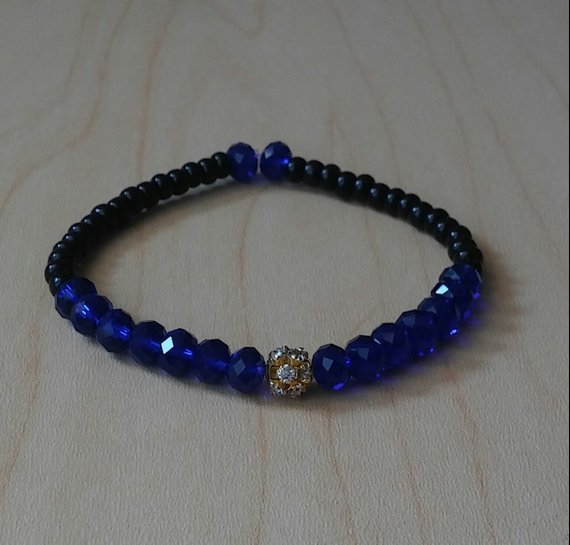 This bracelet is a combination of a lot of wonderful things: emerald blue, sapphire, crystal, and black beads. Now, that is both unique and beautiful.
Round Blue Sapphire CZ Halo Wedding Ring Set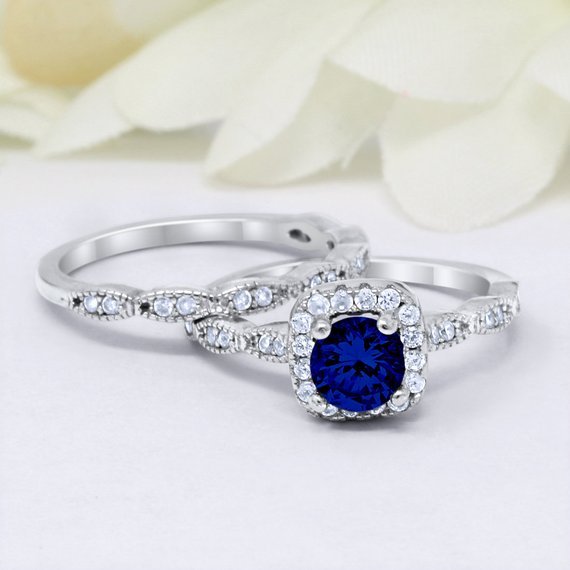 If she is in the market for new rings, this ring set is the one she needs.
Silver Blue Sapphire Organic Pendant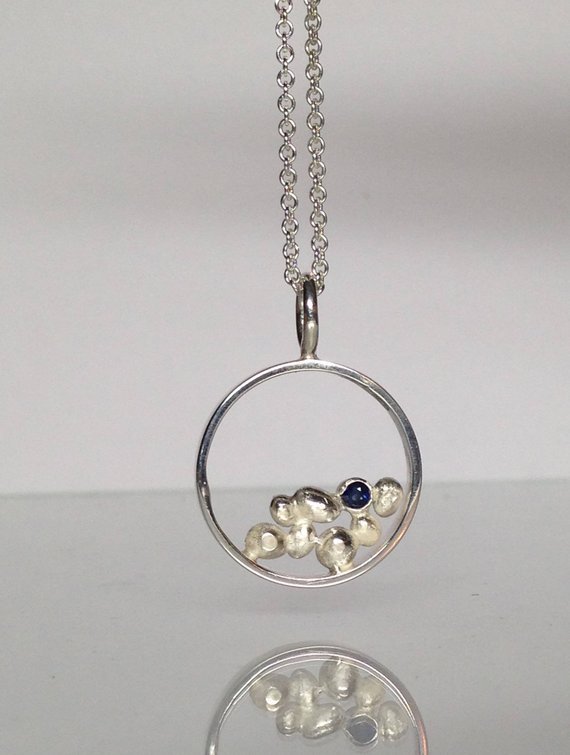 You don't see necklaces like this as often!
Blue Sapphire Gemstone Wand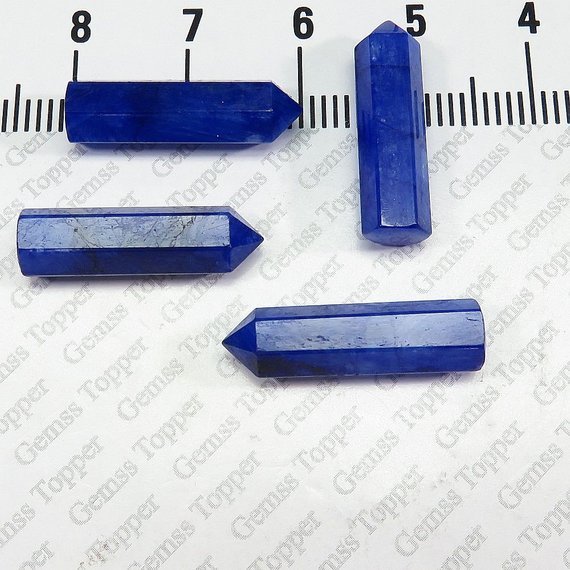 A simple blue sapphire gemstone wand for the gemstone or crystal enthusiast can make their day.
Made-to-Order Large Victorian Sterling Blue Sapphire Seed Necklace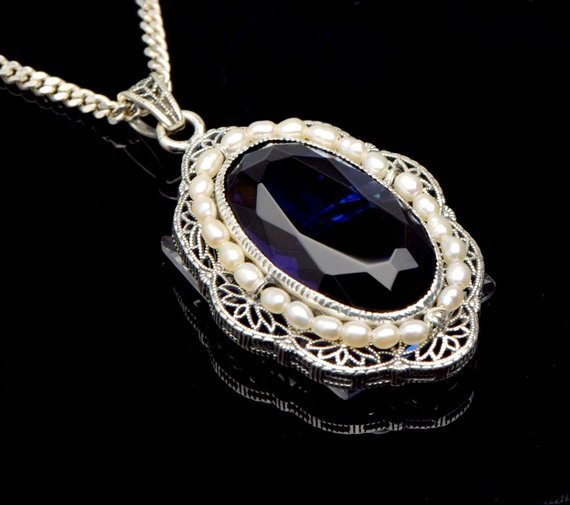 A personalized, hand-selected large Victorian sterling blue sapphire seed necklace will make her feel extra special, just knowing that it was made especially for her.
Small Shaded White & Ceylon Cornflower Blue Sapphire Faceted 3D Briolettes
These cornflower blue sapphire faceted 3D briolettes are the cutest little things.
Who knew that there could be so many great blue sapphire gifts to choose from? It will be hard to choose just one!