Disclosure of Material Connection: Some of the links in this post may be "affiliate links." This means if you click on the link and purchase an item, I will receive an affiliate commission. Disclosure in accordance with the Federal Trade Commission's 16 CFR, Part 255. This site is a participant in the Amazon Services LLC Associates Program, an affiliate advertising program designed to provide a means for sites to earn advertising fees by advertising and linking to Amazon.
I have compiled a list of 24th Opal Anniversary Gifts For Her that you just can't say no to! As your 24th wedding anniversary approaches, you may be wondering what to get your wife to celebrate. The 24th anniversary is opal, and we have some fantastic gifts here on this list. There's something for almost everyone, and because you love her so much you might even need to pick two!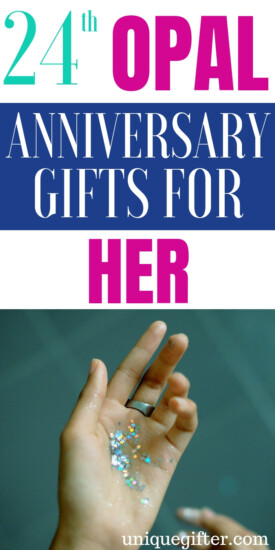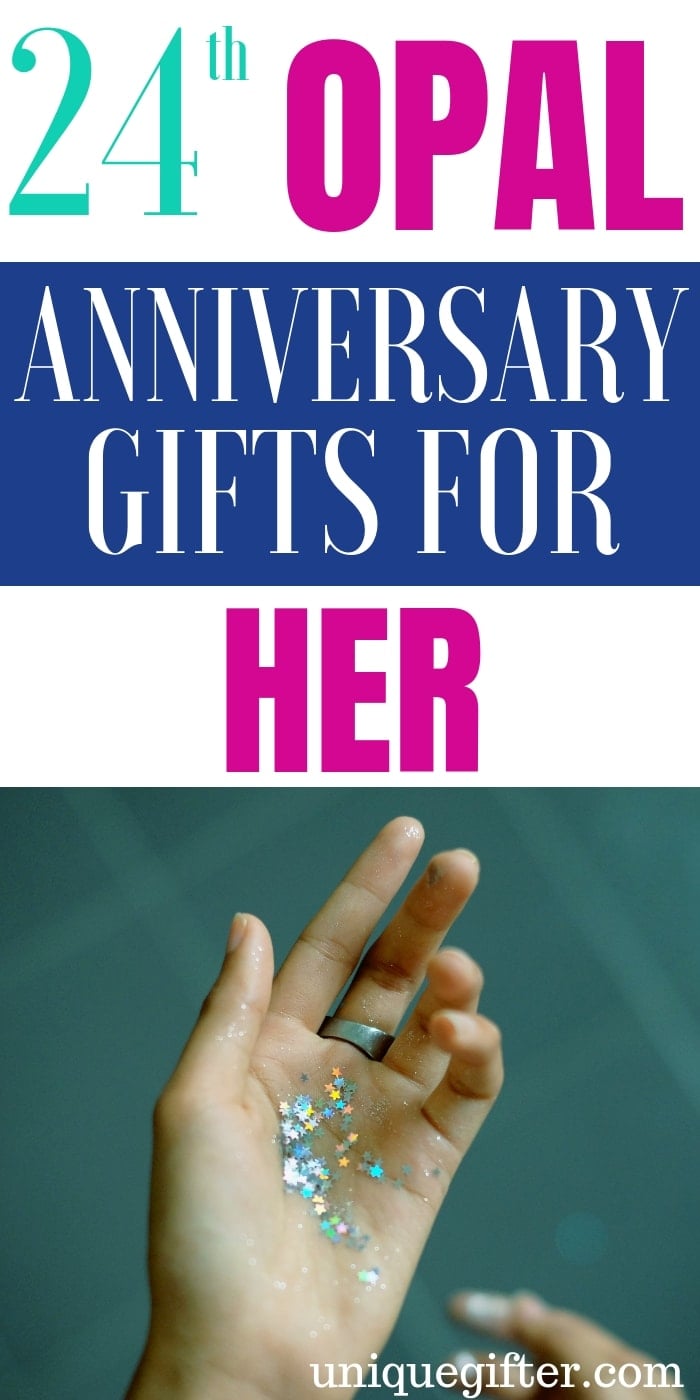 Terrific 24th Opal Anniversary Gifts For Her
The opal is a gorgeous stone that is a perfect symbol of your marriage. Check these items out!
Opal Stud Earrings with Silver Leaves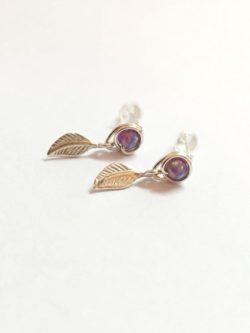 These opal stud earrings are stunning, and the silver leaves just make them that much more appealing!
Opal Moon Sterling Silver Necklace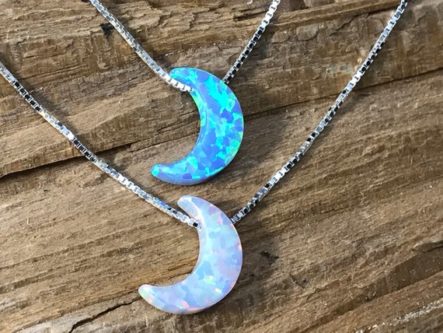 Every wife needs an opal moon sterling silver necklace for their opal anniversary!
Heart of Glass Iridescent Opal Indie Polish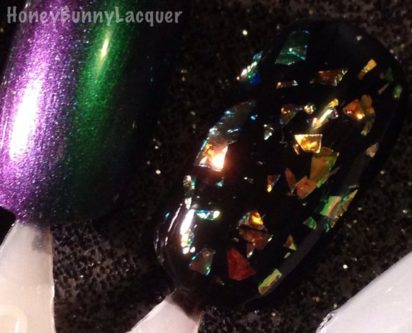 If jewelry isn't her thing, maybe she will enjoy this heart of glass iridescent opal Indie polish for her nails.
Pineapple Opal Earrings
Beautiful pineapple opal earrings for her beautiful ears this 24th wedding anniversary, you can't go wrong!
Textured Opal Stacking Ring
If your wife loves stacking rings, this textured opal stacking ring is a great start for your opal anniversary.
Opalite Tumbled Stone
Excellent for jewelry, or to sit on display on her dresser, the opalite tumbled stone symbolizes improved communication.
Delicate Pink Opal Beaded Necklace
The delicate pink opal beaded necklace will look so delicate and beautiful on her neck.
Opal Heart Ring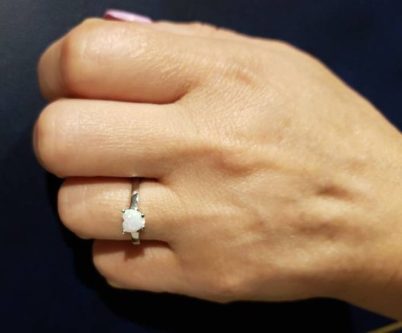 Heart means love, opal for your 24th anniversary, and a ring that she can look at to remind her of your love.
Rainbow Opal Sterling Silver Necklace and Earrings Set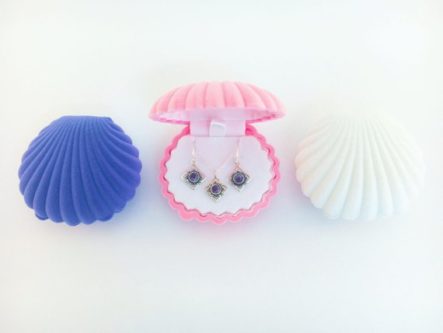 You can't go wrong getting a set of jewelry, with both a necklace and earrings. Sometimes it is better to have both at once than one or the other.
Tiny Opal Rose Gold Bracelet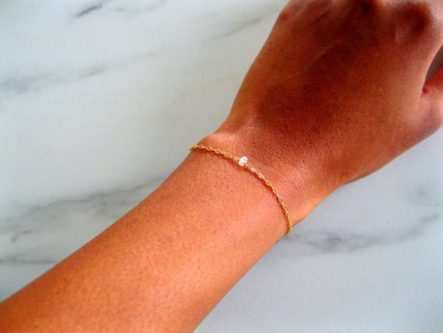 Such a beautiful tiny opal rose gold bracelet to grace her wrist!
Crystal Cluster Opal Earrings
These crystal cluster opal earrings are stunning!
Opal Elephant Necklace with Initial Charm
For the wife who loves animals or elephants in particular, the opal elephant necklace with her initial on a charm will delight her to no end.
Opal Gift Soap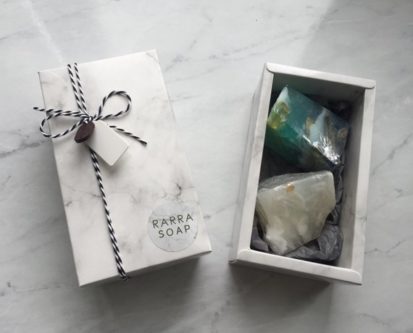 If none of these other gifts catch your attention for her, pairing an opal gift soap with something that isn't opal is a great choice too.
Pink Opal 8mm Bracelet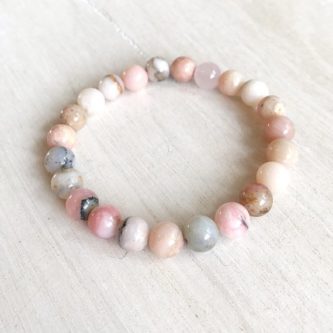 A stunningly beautiful pink opal 8mm bracelet will show her how much thought you put into her gift this year, even though it's not a "big" anniversary, 24 years is nothing to balk at.
Opal Stud Earrings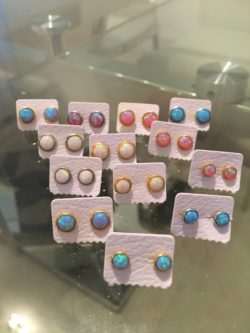 These earrings will look splendid on your wife's gorgeous ears!
Pink Opal Bead Threader Earrings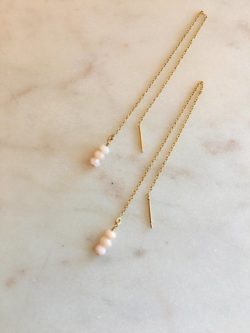 If the earrings above this are not her cup of tea, she might enjoy pink opal bead threader earrings instead.
Opal Star Charm Necklace
She is a star! She loves you, and you two stay together, through the thick and the thin, why not show her how starlike she has been with an opal star charm necklace for your 24th anniversary?
JEWELRY STORAGE~KEEPSAKE Box of White Wispy Pearl Opal Stained Glass
This is an absolutely gorgeous, clear white wispy pearl opal jewelry box with a striking crystal clear beveled glass heart set in the top!
Opal Horseshoe Necklace
For the horse lover, the opal horseshoe necklace is one of the most amazing gifts you can give her.
Australian Solid Rough Opal Specimen
Great for setting on a table or windowsill for decoration, the Australian solid rough opal specimen is natures beauty. Additionally, it represents strength and perseverance.
Your 24th wedding anniversary is something significant to be celebrated, even if it isn't as big as next year's, you have still spent nearly a quarter of a century as husband and wife.