Disclosure of Material Connection: Some of the links in this post may be "affiliate links." This means if you click on the link and purchase an item, I will receive an affiliate commission. Disclosure in accordance with the Federal Trade Commission's 16 CFR, Part 255. This site is a participant in the Amazon Services LLC Associates Program, an affiliate advertising program designed to provide a means for sites to earn advertising fees by advertising and linking to Amazon.
When you are looking for Father's Day gift ideas for large groups, it can be a little tricky. You aren't going to want to spend tons of money in most cases. I have compiled a list of Father's Day gifts that are awesome and happen to be fairly inexpensive too. That's a win if you ask me!
Creative Father's Day Gift Ideas For Large Groups
Show the group that you appreciate how great of a dad they are! Or a single mom who plays the role of a dad! Either way, these gifts are thoughtful!
Skinny Tumblers
Everyone needs to drink! These tumblers are perfect for all occasions and a nice way to say Happy Father's Day. Fill them with candy as an added bonus.
Dammit Dolls
These Dammit Dolls are a stress toy, but also lots of fun to play with too. Perfect for large groups!
Syringe Pens
If you are looking for a gift for people in the medical field for Father's Day, these pens are fantastic!
Bracelet Keychains
Never lose your keys again when you use these bracelet keychains. These bracelets are so convenient.
Poppycock Family Dice Game
What is more fun than spending time with your family playing games for Father's Day? This game is awesome!
Portable LED Flashlight
You can never have too many flashlights. This LED flashlight works wonderfully and is perfect for on the go.
Dash Mini Maker
Throw together some mini waffles, some hashbrowns or even a panini with this maker! Everyone will love to have one of these.
Father's Day Gift Bags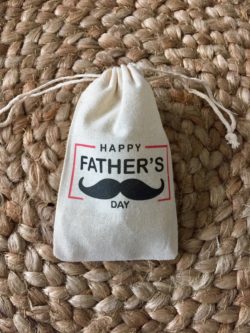 Fill them up with candy, gum, or mints for a special Father's Day gift idea. Easy, but will be loved.
Camping Themed Magnets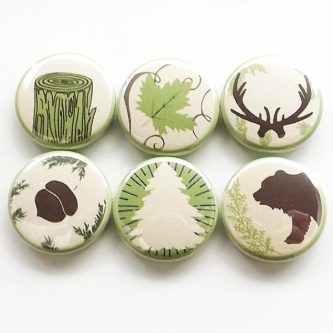 They have tons of camping themed magnets to choose from. Take a peek and find the best ones for your group!
Shot Glasses
Let's face it, sometimes work gets hectic and crazy. Hand out some shot glasses and the employees can go home and relax with a drink or two.
Cactus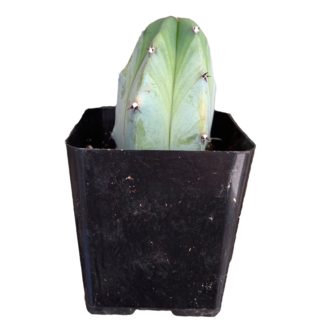 Plants are fantastic gifts! These cactus plants are amazing and will bring a smile to everyone's faces.
Candle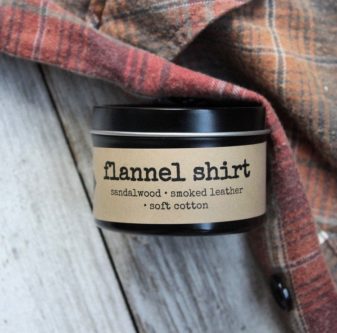 The scent of this candle is flannel shirt. It's masculine and smells positively amazing. You will for sure want one for yourself.
Spice Rubs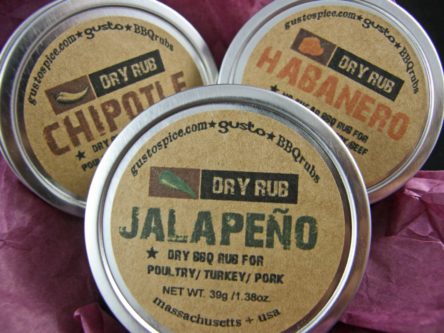 If there are some foodies' in your group these spice rubs will be a fantastic gift idea! Jalapeno, chipotle, and habanero hot barbecue.
Bourbon Vanilla Soap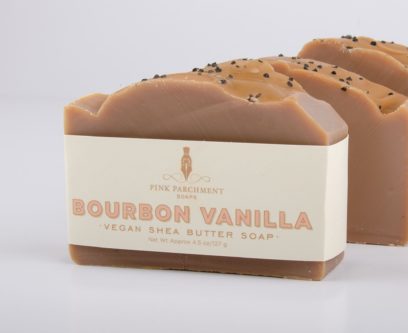 This soap is terrific! Smells manly and looks pretty cool too. Give out some bars of soap and everyone is going to love them.
Bracelets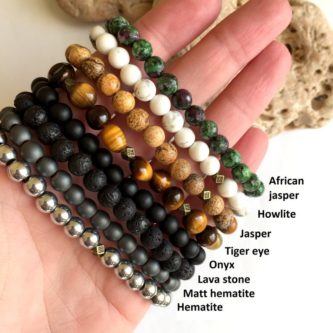 These beaded bracelets are a great gift idea for Father's Day this year. Surprise everyone and they will love it!
Golf Tees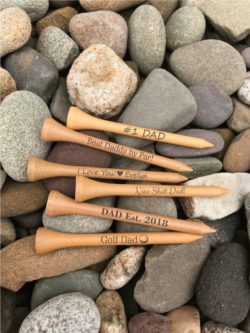 Customize these golf tees for all the golfers in your business! Even better if you are hosting a golf tournament for the same group.
Funny Socks
For Father's Day, there is nothing wrong with kicking your feet up and relaxing. These socks are perfect for that!
Pop Sockets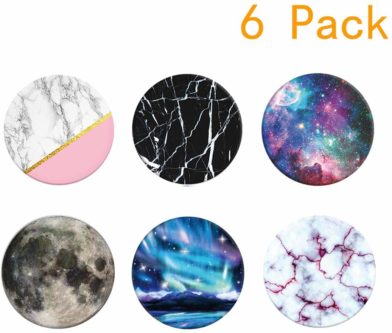 This set comes with 6 designs. The best part is there is masculine and feminine design in each package so it's perfect for a large group!
Magnetic Wristband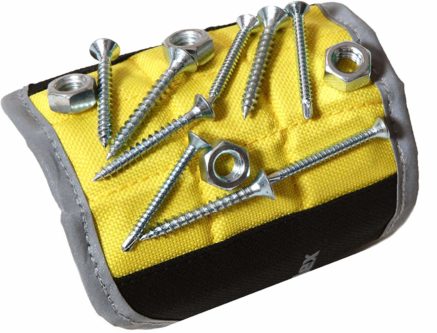 This magnetic wrist band will come in handy for all sorts of hobbies and professions.
Shot Glasses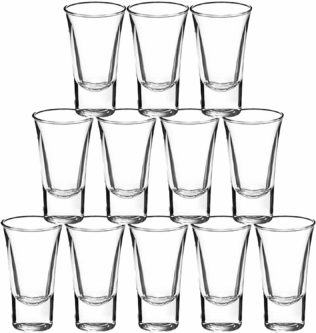 Shot glasses are always a hit amongst a lot of employees! Give them out with mini alcohol bottles or candy for something extra special.
Give giving for large groups for Father's Day doesn't have to be a pain! These gifts will help give you an idea of what to buy.