Disclosure of Material Connection: Some of the links in this post may be "affiliate links." This means if you click on the link and purchase an item, I will receive an affiliate commission. Disclosure in accordance with the Federal Trade Commission's 16 CFR, Part 255. This site is a participant in the Amazon Services LLC Associates Program, an affiliate advertising program designed to provide a means for sites to earn advertising fees by advertising and linking to Amazon.
Father's Day gifts for older dads are just as important and meaningful as new dads. Make sure your dad feels extra loved and special this year for Father's Day. He has been there for you for everything and it makes sense you want to let him know that you care. Take a look at these thoughtful gifts that your older dad is going to be thrilled to receive.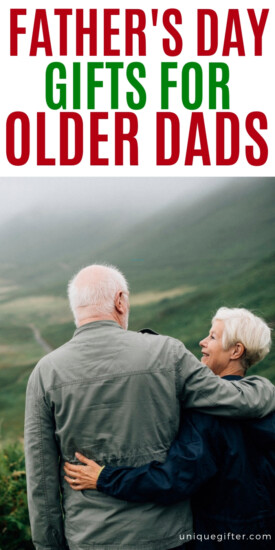 Delightful Father's Day Gifts For Older Dads
Your dad is going to be so happy to get any of these lovely gifts. You can even get him more than one if you wanted to. :)
Beard Grooming & Trimming Kit
If your dad has a beard, he is going to love this beard grooming & trimming kit. It comes complete with scissors, brush, comb, conditioner, and more.
Personalized Mini Wireless Bluetooth
Choose between mahogany, cherry, and bamboo finish. Each one is classy and fabulous Father's Day gifts for older dads.
Deer Hunting Hat
If your dad loves to hunt, especially for deer, he is going to be so happy with this fantastic hat.
Football Leather Beer Can Cooler
Your dad can keep his beer cold while drinking in style with these great can coolers. Pick his favorite team and he will be excited.
To Do List Coffee Mug
Father's Day should also be about fun. Your dad is going to get a chuckle out of this coffee cup.
Bamboo Men's Watch
Watches as gifts never get old. This particular watch is delightful and has bamboo and is sure to be a hit.
Genuine Leather Wallet
Leather wallets are a timeless gift! Get your older dad a new wallet and he is going to love it.
Wacky Waving Inflatable Tube Guy
You can't look at this hilarious tube guy and your dad is going to laugh so much when he opens it.
Army Man Bottle Opener
The perfect way to relax after a long day is by sipping on an ice-cold beer. This bottle opener is way cooler than most.
Money Clip
We all know that daughters love to spend their dad's money! If your dad has daughters he will completely agree with the saying on this money clip.
Guitar Pick
Make your daddy feel extra special with this thoughtful and sentimental guitar pick. Order it with a case to keep it safe.
Personalized Man Cave Sign
If your dad has a man cave or spot that is just his, he needs this sign. It looks awesome and he is going to think it's great.
Bronze Tree Of Life Necklace
Men can wear jewelry and this necklace is masculine and looks terrific too. I am confident that your dad is going to be a fan.
Golf Cart Pop-Up Card
Is your dad an avid golfer or even a hobby golfer he will think this is a fabulous card.
#DadLife Decal
If your older dad is still hip with the times, he will get a kick out of this decal. Everyone is going to get a good laugh out of it!
Cooking Apron
This apron is ideal if your dad is a foodie. Surprise him with one of these aprons and maybe he will even cook for you. WIN!
Leather Keychain
When you give your dad a keychain he can carry it with him everywhere he goes. Then whenever he takes it out and looks at it he will think of you.
Pocket Knife
Have a special fingerprint added to one of these pocket knives for your dad. It's a functional gift, but sentimental too.
Cutting Board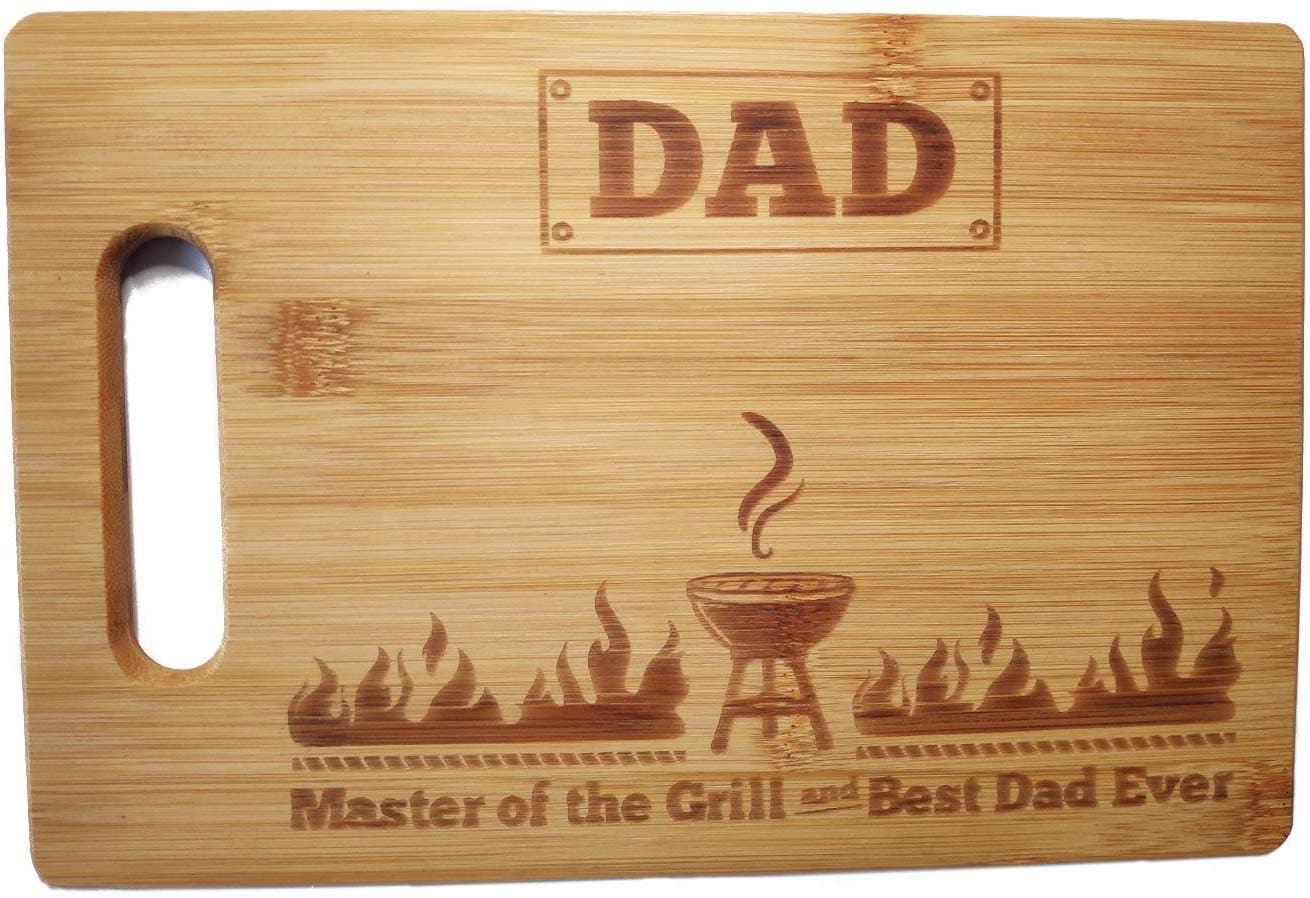 If dad loves to cook or grill, this cutting board is what he needs this year! 
Car Trunk Organizer
There are so many uses for this organizer. Hunting gear, tailgating items, or just travel items will go great in this bag! 
I hope you found some inspiration for Father's Day Gifts For Older Dads. One thing is certain, your dad is going to be happy to get any of these gifts.