Hi Folks. Some people asked me to put together some ideas on stocking stuffers. It appears that I got a little bit carried away and wrote 500 stocking stuffer ideas for adults. I hope that it is helpful to you!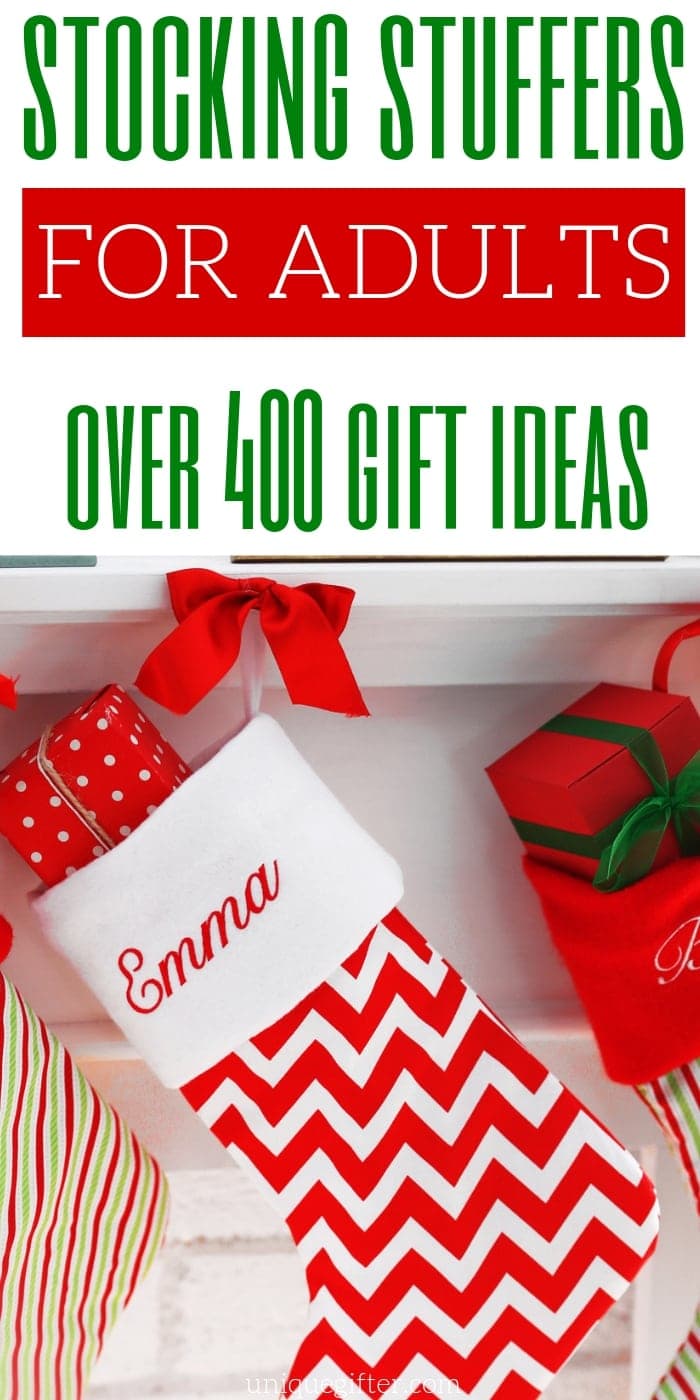 They'll work will work for the men, women, boyfriends, girlfriends, fiancés and fiancées, husbands, wives, friends, best friends and family in your lives. These stocking stuffer ideas are for teens, adults and maybe even seniors. Please visit our list of the Most Incredible Stocking Stuffer ideas for literally everyone on your list, if you don't find what you need here!
They are all generally affordable, with most being under $20.
In case you find yourself having a lot in common with an exhausted Santa, the ideas on the list have been set up to take you to places where you can buy them, or at least find out where to buy them.
All nice and easy, "clickety, clickety, delivered!"
These are in a very loose order, so please, keep scrolling until you find things that strike your fancy! Something in the Hobbies list may be just perfect, you never know.
Adult Stocking Stuffers for the Sporty and Outdoorsy
These are perfect for folks who like to spend their time at the gym or outside. They'd also be great for sports players and coaches, including adults who coach kids' sports.
Edible Treats and Snack Stocking Stuffers for Adults
Everyone likes treats in their stocking! These are more grown-up friendly options, although I also included a few treats that will remind the adults in your life of their childhood Christmases.
Adult Stocking Stuffers For the Foodie or Home Cook
Kitchen gadgets and tools, as well as cooking supplies, are great stocking stuffer ideas for people who like to cook. Just don't give them things the household needs; instead stick to fun food related gifts that are uniquely for them.
Adult Stocking Stuffers For the Baker
So many baking supplies are perfect stocking stuffer size! One of my favorite stocking stuffer gifts is giving bakers unique cookie cutters for Christmas. Here's some other ideas too:
Adult Stocking Stuffers For the Entertainer
Some people love hosting parties and events all year 'round! Here's some great adult friendly ideas for folks who love to entertain guests that are small enough to fit inside a stocking.
Some Stocking Stuffers for Wintertime
Since Christmas lands at the start of winter (and winters are cold and snowy where I live), I love giving wintertime-themed holiday gifts.
Adult Stocking Stuffers For Stylish Folks
Adults who like to dress up in stylish outfits for work or who frequent fancy events will appreciate these sophisticated gift ideas. Some are also great luxury stocking stuffers to really pamper someone special in your life.
Adult Stocking Stuffers For Travelers
Travel gifts are great on their own in a stocking, but would be even better alongside a surprise trip for Christmas. It's very convenient that travel-sized items are also perfectly stocking sized too. We also have a post filled with travel stocking stuffers too.
Adult Stocking Stuffers For Tech Lovers
These are for all the nerds, geeks, tech bros, and anyone who needs some technology additions or upgrades around the holidays. Extra chargers are probably my go to, but there are so many cool techy gifts to add to an adult's stocking.
Adult Stocking Stuffers For Artists and Musicians
You can't fit a whole guitar or easel in their stocking, so art and music supplies are the next best thing.